EastEnders, Emmerdale, Hollyoaks: we take a look at tonight's top soap stories…
EastEnders, BBC1, 7.30pm
Whitney and Tyler try to work through their problems, but she makes matters worse by admitting she was sober when she slept with Joey.
Bianca steps in and tries to convince Ty to forgive Whit and start afresh, but when Joey walks into The Vic, Tyler sees red and flies at him, starting a big fight!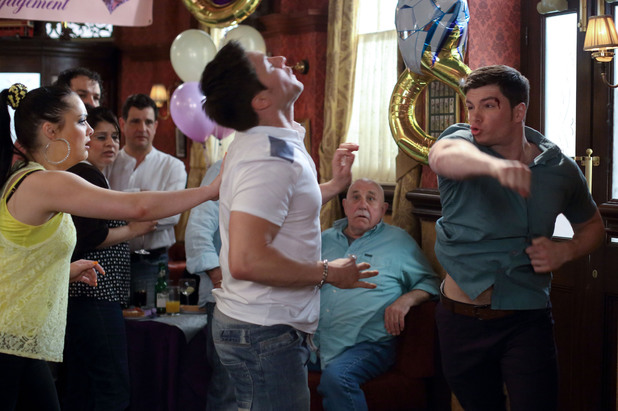 Alfie separates them and Whitney tells Tyler he can't fight his way out of their problems, they need to talk things through like grown ups. But when he can't bear to discuss Tony, the pair decide they should end their relationship.
Distraught that Tyler couldn't accept her for who she is, Whitney packs her bags to leave Walford…
Emmerdale, ITV, 7pm
Debbie pushes Cameron to come clean to Chas about their relationship, but Cameron just can't deal with the reality of confessing.
Undeterred, Debbie decides to do it herself and when Chas arrives, she remains resolute that they are going to come clean. But unable to go through with it, Cam bolts!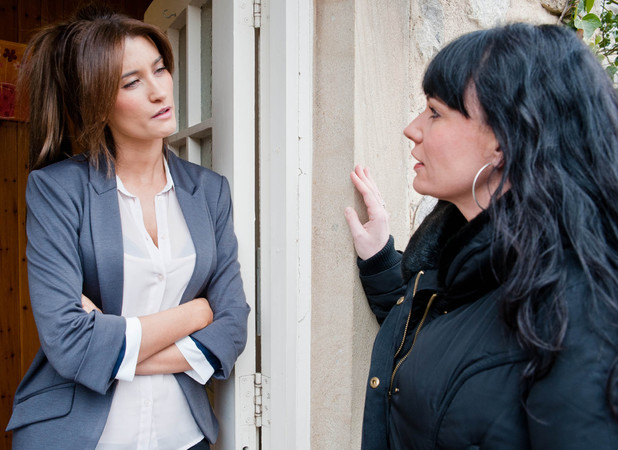 Deb continues alone though, and explains to Chas that the truth is better, no matter how painful. As Chas starts to worry what Debbie could be on about, will Deb tell all?
Hollyoaks, C4, 6.30pm
Ste is shocked at how fragile his mum is and finally decides to put aside all their past hurt.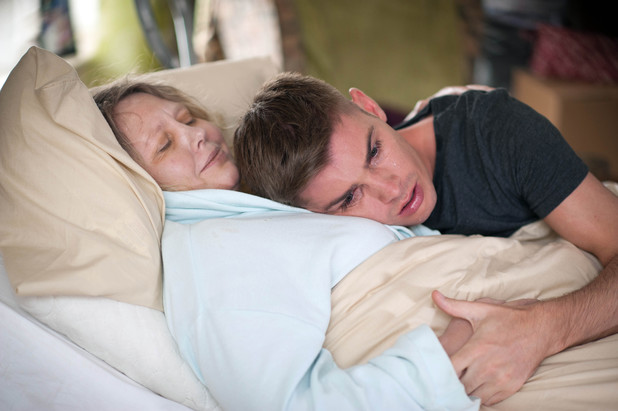 Climbing into bed with her, they share a tender hug and he promises he'll help her fulfill her final wishes.
However, he's in shock when she tells him her last wish is for him to help her die. Will Ste be convinced?