Geordie Shore: Going Down Under is proving to be one of the most dramatic series of the show yet judging by tonight's episode, when Holly Hagan and Scott Timlin end up sleeping together after a drunken night!
In an unexpected turn of events this week, Geordie co-stars Holly and Scott find themselves in bed with one another following an alcohol-fuelled singles night out with Gaz Beadle and Vicky Pattison.
After months of unsuccessfully pursuing fellow cast member James Tindale - and swiftly falling out with him when he rejected her one too many times - it looks like Holly has finally found someone else in the house to flirt with.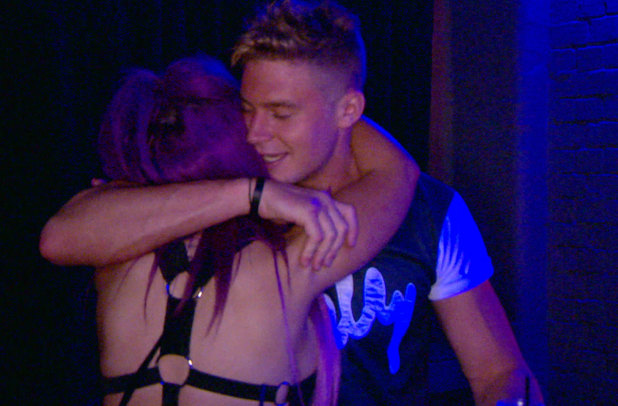 Tonight (23 July) will see the gang return home from an evening at an Aussie club and, as Gaz and Vicky are sat talking on the floor, Scott and Holly begin to get friendly under the covers.
Having already given Scott a few signals that she's interested while they were out, Holly later says: "So Vicky and Gary are sat talking on the floor and they're actually having a really good time, but me and Scott are in the bed and we like can't stop touching each other and it's getting a little bit awkward now. I don't know if I'm trying to turn him on by telling him I've got crotchless underwear on."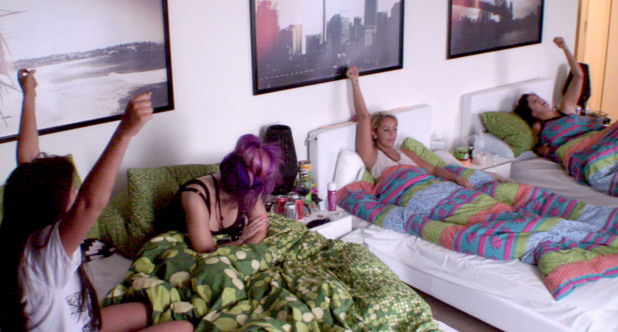 However, when Gaz cottons on, he is quick to point out that Scott isn't going to be too pleased about what he's done the next day.
"Holly and Scott are taking getting on well to a different level, I'm thinking I'm off to bed and Scott is gonna regret this in the morning," he says.
Meanwhile, James finds himself more and more segregated from the boys because he is the only male on the show that isn't single.
After admitting to Gaz that he might leave their luxury Aussie mansion since he is getting fed up with the boys just going out to pull girls, Gaz promises to reign in his behaviour and focus on having a good time with James.
However, this (unsurprisingly) doesn't last long and when two girls come over to speak to Gaz and Scott in the club, James decides that he's had enough.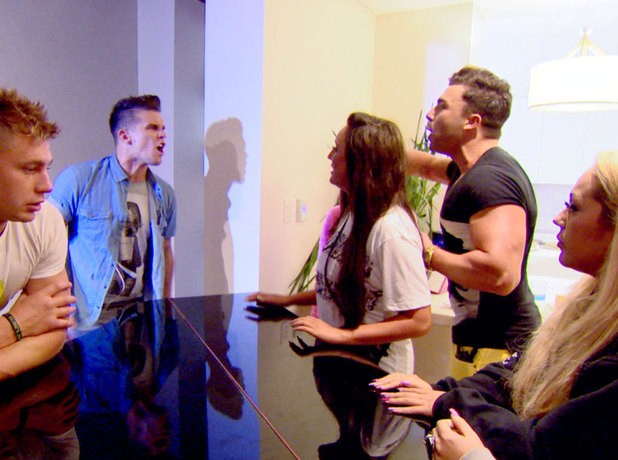 "Gaz is full of sh*t. After that massive speech about the lads not pulling, up rocks two birds," he says.
Vicky sympathises with her co-star and says: "James has reached the end of his tether with Gary and Scott and I'm not surprised. He's made no secret of the fact that he wants to be more integrated and spend more time with the lads but he can't when they're pulling, he's got a girlfriend and this to me just seems like the final straw."
But has James' reaction now cost him his friendship with Gaz?
"Two girls come over, start talking to me and Scott, and out the blue he has a fit," Gaz says.
"From now on I will never ever ever ever ever talk to him again."
We hope this isn't really the end for James and Gaz! Tune in tonight to watch all the drama unfold.
Geordie Shore: Going Down Under continues tonight at 10pm on MTV
Are you a fan of the show? Let us know below, as the best comment from across the website each week wins £50!