EastEnders, Emmerdale, Hollyoaks: we take a look at tonight's top soap stories…
EastEnders, BBC1, 7.30pm
After agreeing to go with Carl to visit his mum, Kirsty is touched when they arrive at the nursing home and Nora is pleased to see her, but Carl's clearly uncomfortable…
When alone with Kirsty, Nora asks her when she's going to give her grandchildren, but instead of being honest and telling Nora she and Carl are no longer together, Kirsty plays along with the lie and insists they'll never break up.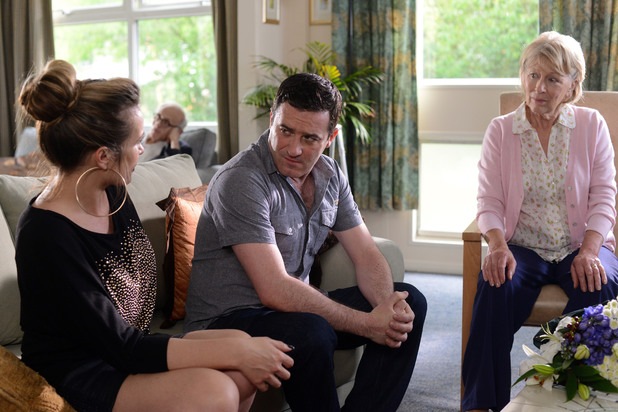 Uncomfortable at what she's promised, given it's already happened, Kirsty leaves Carl and Nora together for a while, and that's when Nora turns from sweet little old lady to nasty abusive mother, as she rails at Carl for being pathetic and digs her fingernails into his hand.
Emmerdale, ITV, 7pm
Reeling from Gennie's accusations that Cameron is cheating on her, Chas asks Debbie about it, but Debbie lies about what she knows.
Chas takes the opportunity to break the news to Debbie that she and Cameron are heading off to Vegas to get hitched, but Deb acts as if she doesn't care.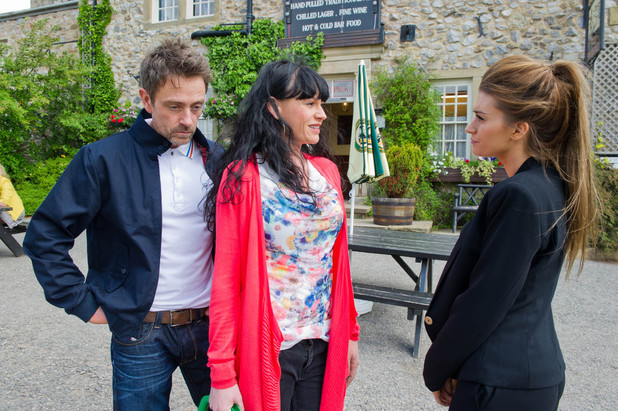 Cameron later visits Debbie to promise her he isn't going through with the wedding, but Debbie is cold and ruthless as she makes a big confession…
Hollyoaks, C4, 6.30pm
Patrick's Hollyoaks High fundraiser ends in disaster when Maxine makes a speech that embarrasses him.
As she stands up and waxes lyrical to the assembled dignitaries and local businessmen about what an amazing fella her bloke is, and starts singing Rhianna's Diamond to him, he's mortified, especially when a drunk Myra joins in!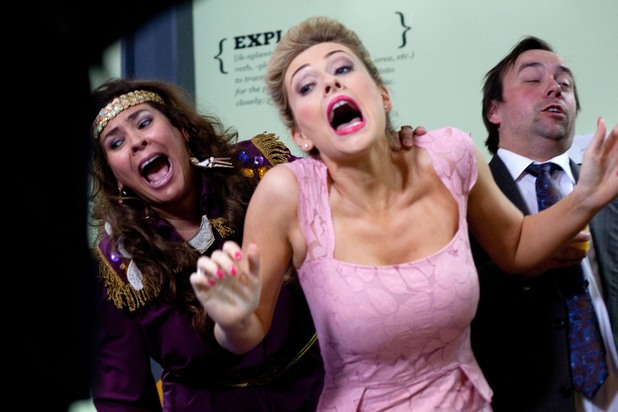 But unstable Ms McQueen gets a bit over-excited and falls off her chair – straight into the buffet!
A fuming Patrick immediately storms out and blames everything on Maxine. Will she realise he's not all that?