EastEnders, Corrie, Emmerdale, Hollyoaks: we take a look at tonight's top soap stories…
EastEnders, BBC1, 8pm
Janine is finding Michael's friendliness unnerving and decides to do something to put him in his place…
When Alfie tells them both they need to come to The Vic at lunchtime because he has an announcement to make, Janine tells Michael she'll see him there.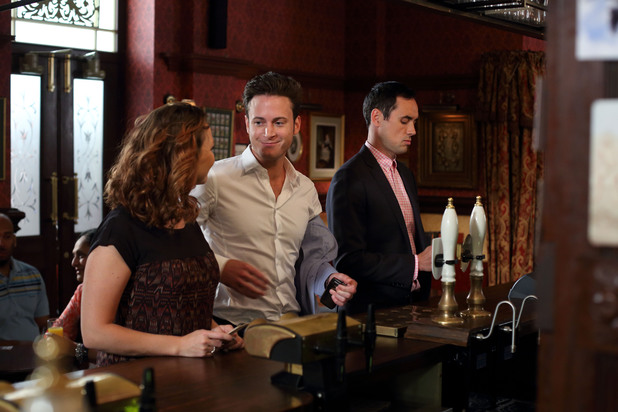 He's impressed and pleased when she arrives dressed up and looking great, but he's shocked to realise she hasn't made the effort for him, but for Danny Pennant, who arrives soon after!
Coronation Street, ITV, 7.30pm & 8.30pm
A terrified Hayley has a CT scan and sits in the waiting room anticipating the results.
It's not good news, as she finds out she has stage two pancreatic cancer and will need an operation to remove the tumour and unblock her bile duct, before having to undergo chemotherapy.
Unable to process what's going to happen to her, Hayley heads home to Roy. But how will he cope when he finds out his wife is ill?
Emmerdale, ITV, 7pm
Victoria is not exactly having a blast living with Betty, and finds a distraction in her ex, Adam.
Hoping they can get back together, Victoria has no idea he has been sleeping with Katie – and Declan wastes no time in telling her!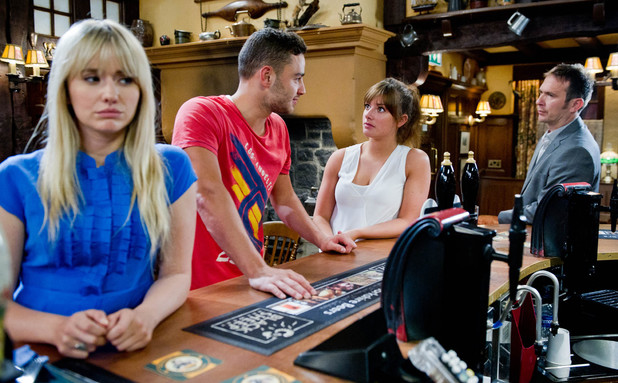 Fuming, Victoria gives Adam a dressing down and he's left unhappy that he's lost the girl he really loves.
Hollyoaks, C4, 6.30pm
Dr Browning is arrested for his part in the van robbery, and Jim gets him released from prison.
Jim demands Browning tell him what on earth is going on because the doc is in danger of losing everything. Browning finally admits he has a plan to kill his stalker.
Jim is worried by this news and intrigued as to who Browning thinks his stalker is – but who is doing this to the doctor?