Doctor Leah Totton has won this year's series of The Apprentice and is now Lord Alan Sugar's newest business partner in a line of cosmetic clinics.
Leah Totton and
Luisa Zissman
went head-to-head in tonight's nail-biting final (17 July), which saw them launch their own brands from scratch before pitching them to Lord Alan Sugar and 100 industry experts.
After being named the new business partner, Leah said: "To have Lord Sugar show this faith in me is absolutely unbelievable and amazing. I had much less expertise than the other candidates in business. I can't believe I have got this far and won it. I will do everything I can to prove he's made the right decision and I won't let him down."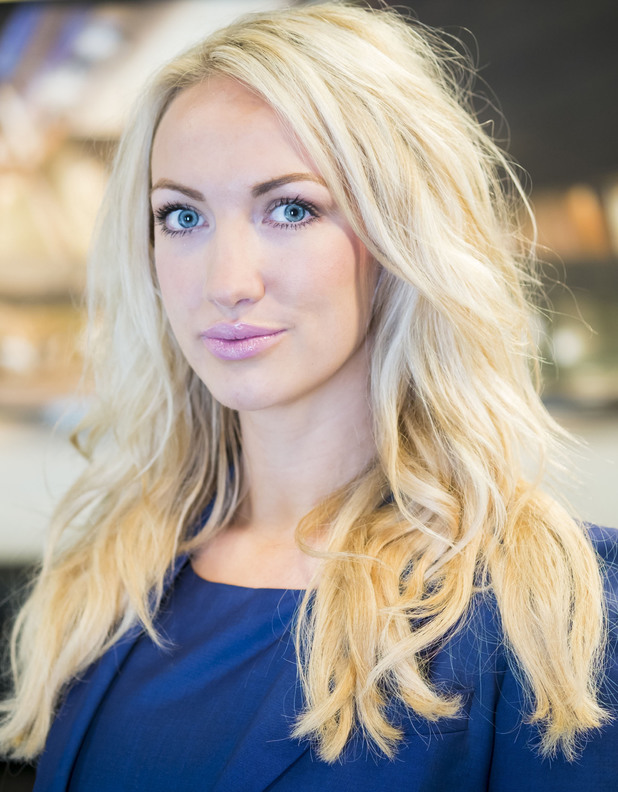 Reveal readers had also named Leah as their preferred winner
in an online poll, with 75.14% backing her over Luisa.
The girls were joined by previously fired contestants - including Alex Mills, Neil Clough, Natalie Panayi, Jason Leech and Uzma Yakoob - in an effort to help them with their challenge.
Cake shop owner Luisa, 25, pitched her baking brand, Baker's Toolkit, which is aimed at the wholesale market. She suggested a kit featuring tins and utensils.
On her team was Jason, Neil, Natalie and Zeeshaan.
Leah, meanwhile, who is a trained doctor, pitched to open an "ethical" cosmetic surgery clinic called NIKS (skin spelled backwards) with the idea of it being rolled out across the UK within three years. It would focus on just specialised treatments.
She had Myles, Francesca, Usma and Alex on her team.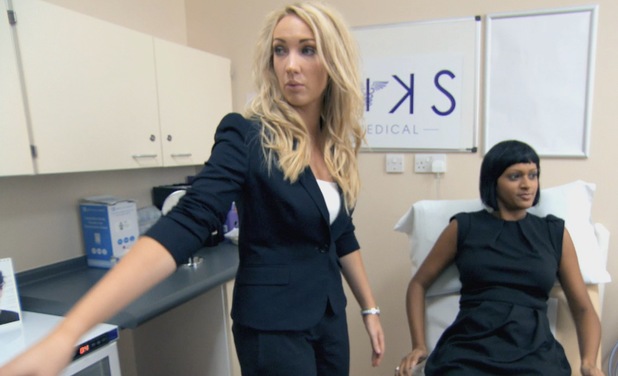 It wasn't a smooth ride for either of the contestants. Luisa faced criticism from Lord Sugar's righthand man Nick Hewer after spending valuable time icing cakes rather than working on her pitch. She also stumbled over some words at the start of her presentation and was quizzed on whether choosing pink branding would isolate the male bakers. Luisa disagreed.
She was later seen crying in Neil's arms after failing to answer a question about her predicted profits in five years' time. "It was really bad!" Luisa sobbed.
"It wasn't," said Neil. "You should be proud and happy."
In the boardroom, Lord Sugar queried whether Luisa would have time for this business partnership considering her other business ventures. She said she would. He also said the margins in her business would be smaller than Leah's, but her business is safer.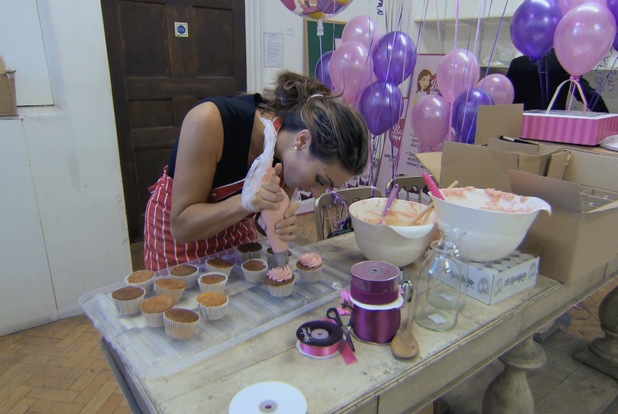 Leah, meanwhile, had come under fire from Lord Sugar's other aide, Karren Brady, who told her that her logo looked "a bit bland", and she was forced to switch the pronunciation of NIKS from "nix" to "N.I.K.S." after market research suggested the name might make people think of knives and cutting.
During feedback from the professionals, one industry expert suggested she didn't know the market as well as she thought she did because she was restricting herself to three treatments. Leah disagreed.
It was also pointed out that in this industry people will stick to just one doctor so how will Leah stretch herself across the company? She didn't think it would be an issue.
In the boardroom, Lord Sugar admitted his concern again about the nature of the business being outside his usual business zone and the moral side, although he appreciated the large margins if it was run properly.
But Lord Sugar decided it was worth the risk and chose Leah as his business partner. She will now receive a £250,000 sum to invest in her business idea.
Lord Sugar said: "I know you are disappointed Luisa and I do wish you the best of luck."
Did the right woman win The Apprentice 2013?
Click here for YES!
61.18%