Big Brother housemate Daley Ojuederie has spoken for the first time since being removed from the house.
Daley was
ejected from the house on Monday after using "threatening and aggressive" behaviour
towards fellow contestant Hazel O'Sullivan.
But last night (16 July) Daley apologised to viewers for his actions as he gave his side of the story to Emma Willis on spin-off show
Big Brother's Bit On The Side
.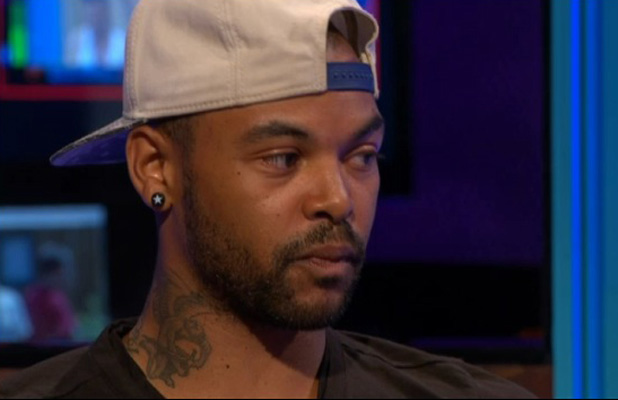 He said: "First of all I just want to say if I've come across as offensive to any woman out there then I'm sorry because I'm not malicious and I would never ever do anything to a woman, or disrespect a woman in that way. Things got out of hand and I take full responsibility and I shouldn't have took it to that level.
"In the heat of the moment I probably didn't understand, but after I calmed down, as a TV programme, there are certain lines you can't cross. I got caught in a moment and I deeply regret it now."
When asked what happened, Daley explained: "I was hungry all day, I had little to eat. I'm a lightweight because I'm an athlete. I don't really drink.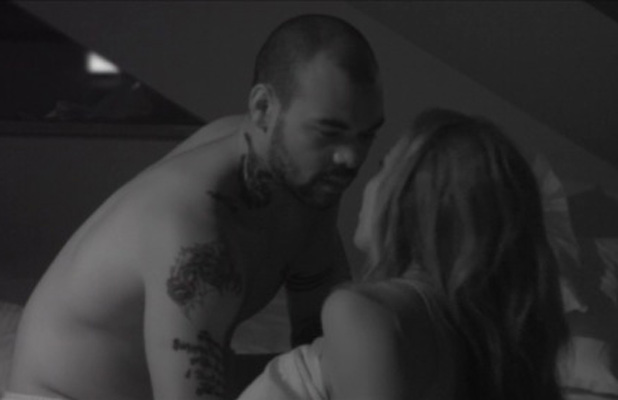 "That night I had four glasses of alcohol and two bottles of champagne. I was really tired that night and just wanted to go to sleep. It escalated from there. It was a playfight, a joke and I would never ever want to do anything to a woman. Never ever."
Boxer Daley was popular among his housemates but sparked controversy when he developed a close relationship with Hazel which quickly led to constant flirting - despite Daley having a girlfriend.
Daley, who explained that the show "changed" him, made little comment about his feelings towards Irish model Hazel since being removed from the house. "I don't think it's right to comment," he said. "I want people to make their mind up about her and judge what they see and then if I'm in the wrong, I'm sorry.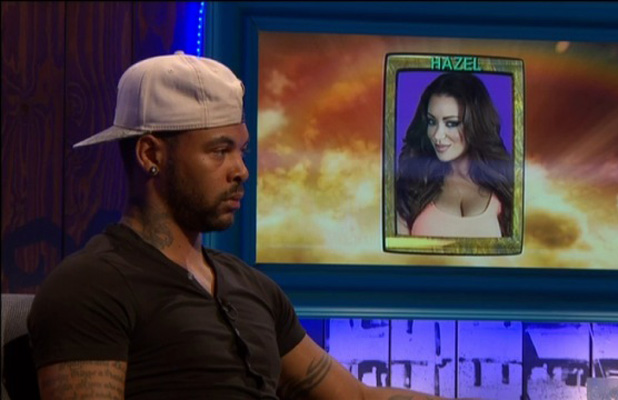 "I don't even want to waste my breath on chatting her name really. Let everyone else decide and think what they want to think of her.
"I've come on here to apologise and do the right thing, and aplogise to anyone I've offended. I don't really care what I have to say about Hazel."
Daley's girlfriend, Katie Corriette was backstage on the show to support Daley in his first interview. Katie also appeared on
BBBOTS
last week (9 July), where she told Emma in an emotional chat that she was "heartbroken" by Daley and Hazel's flirting.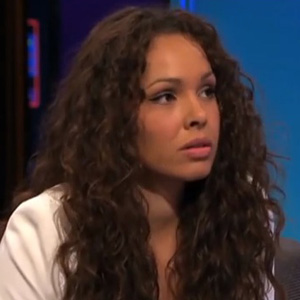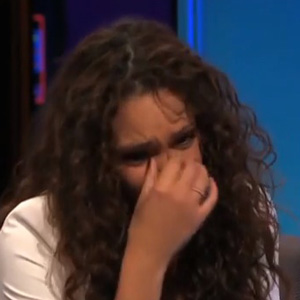 Daley, who was close to tears, continued: "I've got to be a man and say to myself 'I've done things that I never should have done and I hurt someone that I should have never hurt on there'. I let the show get the better of me."
While agreeing with Emma that he had crossed the line by flirting with Hazel, Daley added that he was "annoyed" with himself saying he had let "the whole show change the way I am because I'm not like that."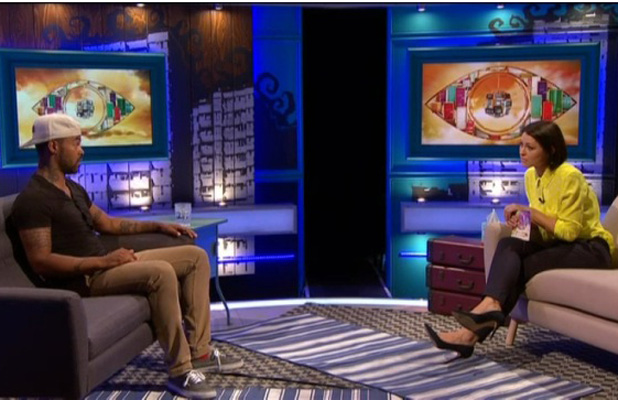 Speaking about Katie, he said: "She knows I love her. I've explained everything but I don't want to try to explain too much. I don't want it to come across like I'm trying to beg for her back because I don't deserve for her to even speak to me again."
Daley, who admitted that he had "personal stuff" to deal with in the house, added: "Aside from everything that happened and me being a compelte idiot,
Big Brother
really helped me and changed me for the better.
"I didn't want to get removed like that, that's not the way I wanted to go."
Watch Daley's full interview below: