The Apprentice's Leah Totton turns extremely bossy tomorrow night as the pressure of winning the final mounts.
Leah and
fellow finalist Luisa are relaxing on the sofa reflecting on the competition
when they are suddenly called in for their last ever task.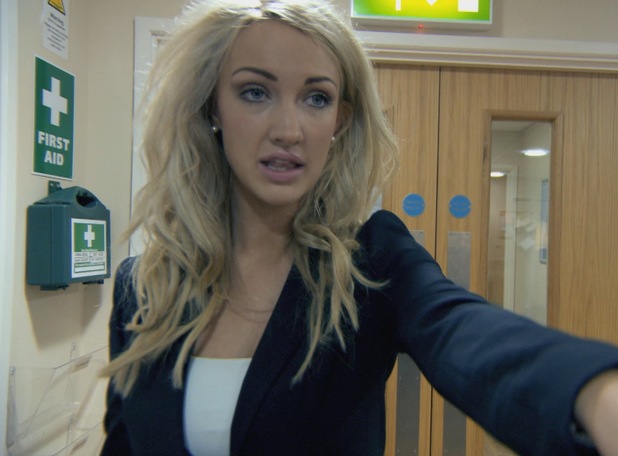 Given the challenge of starting a business from scratch, the girls form teams using fired candidates before throwing themselves headfirst into the assignment.
But as stress levels rise and pressure increases, something seems to come over Leah!
In a preview clip, she is shown ordering Alex Mills to replace an ornament on a table. Pointing her finger, she says: "That thing in the background doesn't fit the rest of the decor.
"Put that on the other table." She then asks Uzma Yakoob: "Come to me..does that not look better? We don't need to discuss it any further - that's what we're doing."
In another scene, Leah - who is a trained doctor - tells Alex: "Do we have a stethoscope that I can literally put my hand on this minute. Can you get one this very minute?"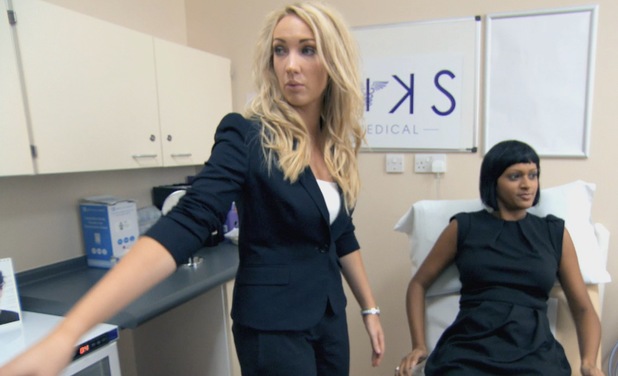 Outside, Alex tells the camera: "Leah is definitely on a rampage now trying to make sure things get done.
"She doesn't seem to have much confidence in the people around her trying to do their job. She's trying to do it all her own way. Leah's definitely feeling the pressure at the moment."
Last week,
Leah joked that Luisa's bossiness had "rubbed off on her"
during an interview with
Daybreak
.
If she wins the chance to become Lord Alan Sugar's next business partner, along with an investment of £250,000, Leah wants to open mobile beauty clinics. Luisa, meanwhile, plans to launch her own baking brand if she wins.
Watch the preview clip below!
The Apprentice, 8pm, BBC1, Wednesday 17 July.
Who do you want to win The Apprentice 2013: Leah or Luisa?
Click here for LEAH!
74.30%
Click here for LUISA!
25.70%