Apprentice finalists Luisa Zissman and Leah Totton have both admitted that they never thought they'd get as far as they have in the competition.
Luisa, 25, and Leah, 24, will be shown in tomorrow night's final (17 July) laying on the sofa chatting about their time on the BBC1 show before they are set their last ever task by Lord Alan Sugar.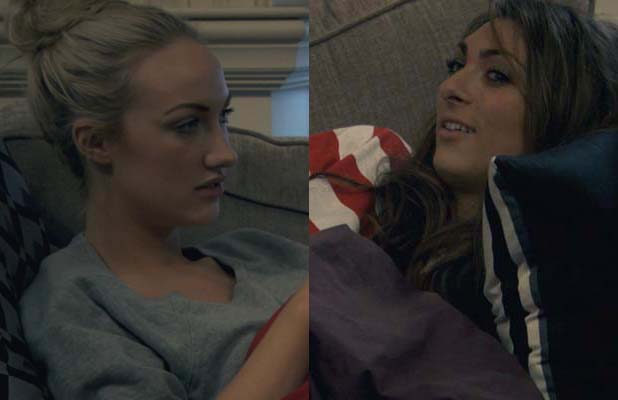 Relaxing in casual grey jogging bottoms and a loose sweatshirt, Leah tells Luisa: "I never thought I'd be here."
Dressed in a red and white stars and stripes onesie, Luisa replies: "No, I didn't think I'd be here. We just have to show what we're made of now."
But the girls' down time is suddenly interrupted by a phone call, telling them they have 30-minutes to get ready before cars will collect them for their final task.
Doing her make-up in the mirror, Luisa tells the camera: "There's obviously a lot riding on this last task. It's our last chance to show Lord Sugar what we can do."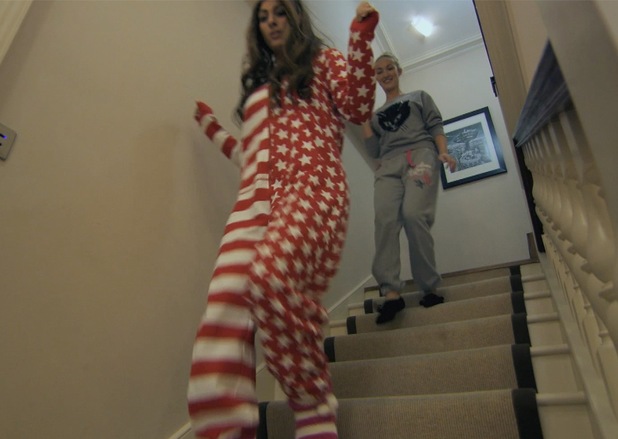 Quickly blow-drying her hair, Leah adds: "I still haven't really got my head around what it would actually be like to be Lord Sugar's business partner. For me it would be absolutely life changing."
Despite getting off to a rocky start when Luisa told Leah "no offence, but you're a doctor", the business women have formed a close bond.
Last week, during an appearance on
BBC Breakfast, Luisa described Leah as her "bestie"
.
Watch the full preview clip below and don't forget to tune in tomorrow night to see who is made Lord Sugar's business partner!
The Apprentice, 8pm, BBC1, Wednesday 17 July.
Who do you want to win The Apprentice 2013: Leah or Luisa?
Click here for LEAH!
74.30%
Click here for LUISA!
25.70%