Viewers saw Big Brother housemate Daley Ojuederie ejected from the compound last night (15 July) after using "threatening and aggressive" behaviour towards fellow contestant Hazel O'Sullivan.
Boxer Daley and Irish model Hazel have caused controversy in the house in the past few weeks by flirting and appearing to kiss under the covers - despite Daley having a girlfriend.
But the two were embroiled in an incident in the early hours of Monday morning (15 July) which led Daley to be removed from the house.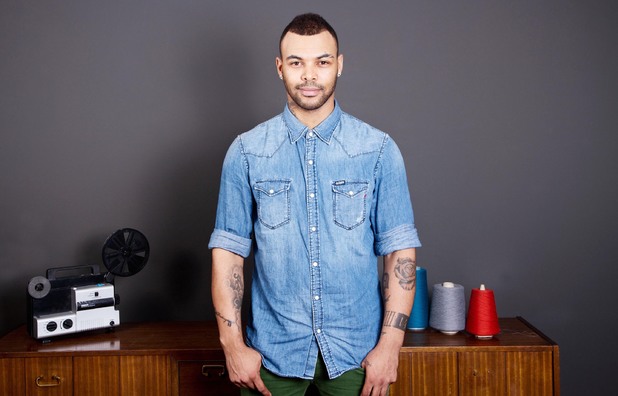 Daley and Hazel began play-fighting in the safe house, in which Hazel took Daley's duvet cover, pulled his shorts down and slapped his behind. Meanwhile Daley also slapped Hazel's behind, clasped her around her neck and pinned her to the bed by both arms.
Daley told Hazel: "Do you want me to go f**king mad now? Do you remember when I said, yeah, if I go mad it's f**king scary... doesn't mean I'm gonna hit you but it's scary s**t. Get the f**k off my cover."
While both were still laughing, Daley said: "Motherf***er give me back my cover now." Hazel replied: "How about we do something really sensible and resolve this friendly with a hug."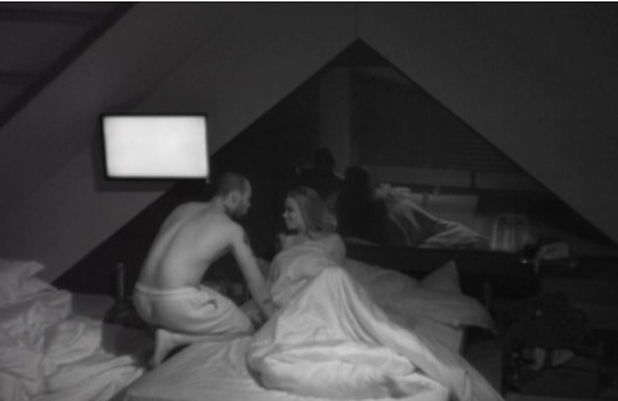 Daley continued talking to Hazel while she was on the bed. After she told him to "go for it", he said, "Let me tell you something little girl, have some respect for your f**king elders, 'cos if you don't… I'll finish you."
Hazel replied: "I think I'll finish you quicker. It's OK, I'm not afraid of an aggressive man."
Daley said: "Don't f*** with me, you understand, before I nut you one."
Big Brother then immediately called Daley to the Diary Room and questioned him about the night's events while giving him a warning.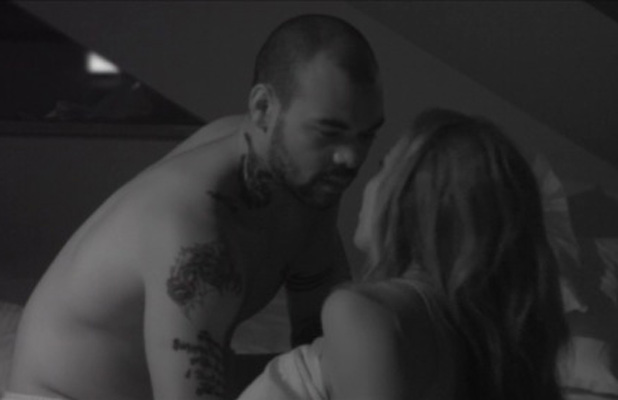 "It maybe got a bit out of hand by swearing probably," he told them. "Maybe not recognising how much I was swearing because I'm a bit drunk. I've never been aggressive to her, that's play-fight, that don't mean anything."
Hazel was also called to the Diary Room where she was asked about her version of events, and was also given a formal warning.
When asked how she was feeling, she told Big Brother, "Not very good, I'm just in an awkward position I guess because I've never seen that side of him before. Maybe it was an over reaction on my part, I don't know.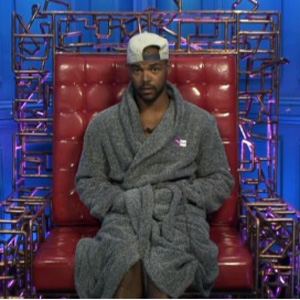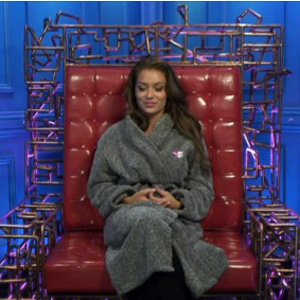 "He was too close and in a bit of an aggressive manner ... I don't know where it went from it being just friendly banter to I suppose feeling a bit cornered and I guess I felt threatened by a male presence and being the only person in a room with him."
However, hours later, Daley was called back to the Diary Room where he was told that he would be removed from the house immediately. "There is no way in hell that I would be aggressive to any housemate, woman or man," he said.
"How can anyone think that. I want everyone to know that Hazel is the most devious person and a liar as well. I'm very offended. Very offended. Hazel is disrespecting me."
Housemates were later informed of Daley's removal.