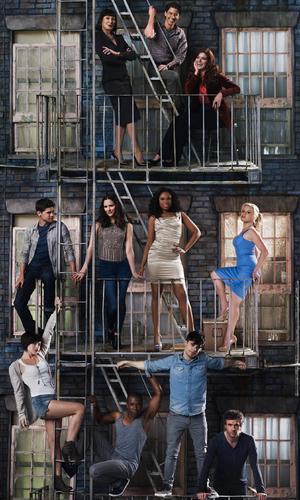 Smash, Steven Spielberg's glitzy musical drama set on Broadway is back for a second series, and superstar singer Jennifer Hudson has joined the already star-studded cast for the first three episodes.
Also back for this run are Anjelica Houston, Debra Messing, Katharine McPhee, Megan Hilty, and Jack Davenport, and legend Liza Minelli is set to guest star as well.
As the show opens,
Bombshell
, the musical based on Marilyn Monroe's life, is just returning from its test run in Boston.
Tenacious producer, Eileen is quick to warn the cast that no one is safe – especially when a scandal puts the show's future in jeopardy...
Meanwhile, Derek has to cope with a very public and damaging accusation, and Karen meets a new mentor – award-winning Veronica (Hudson). Will she teach Karen the secret of success?
Smash, Sky Atlantic, 9pm