EastEnders, Corrie, Emmerdale, Hollyoaks: we take a look at tonight's top soap stories…
EastEnders, BBC1, 8pm
Janine goes ridiculously overboard with Scarlett's first birthday celebrations, including hiring a pony, caterers and waiters!
Michael tells her how OTT the whole thing is, but Janine tells him to go with it or go away. He sticks around and is pleased to see Janine has invited the wrong playgroup to Scarlett's party - that's a point to him.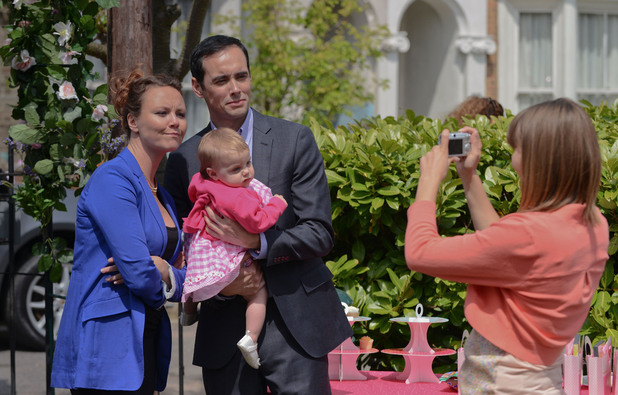 Michael ups his charm offensive and gives Janine a bronzing of Scarlett's feet, before asking Alice to take a family photo of them.
Freaked out when she sees the picture, Janine makes a call requesting someone come to visit her on Monday – who's on the other end of the line?
Coronation Street, ITV, 7.30pm & 8.30pm
Determined to push Peter as far as he possibly can, Rob places £500 on an accumulator bet.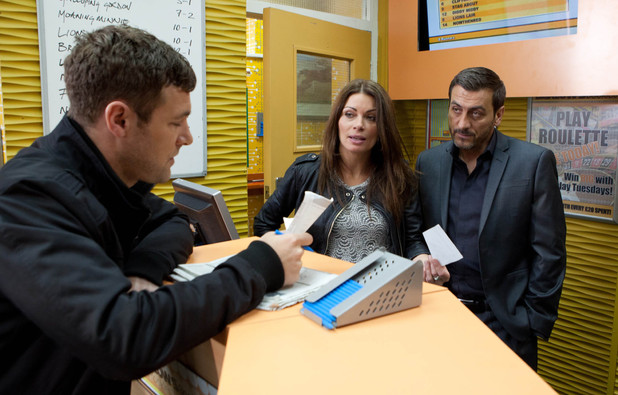 If Rob were to win the bet, it would bankrupt Peter, but the reckless bookie accepts the stake anyway.
And whaddyaknow? The horses all come in and Peter finds himself owing his nemesis £35K! With no way of paying up, is Peter about to lose everything?
Emmerdale, ITV, 7pm
Chas decides she doesn't want to wait any longer and comes up with a plan to get married to Cameron in Vegas in two weeks time.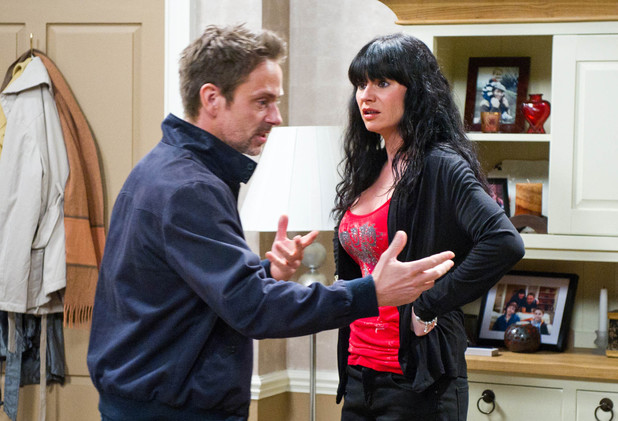 He's not quite so keen though, and tries to avoid talking about it by rushing off to the cash and carry.
He actually goes to see Debbie to tell her he isn't going to go through with marrying Chas because he wants her. Debbie's cold and tells him to leave if he's not prepared to tell Chas the truth about them – will Cam confess?
Hollyoaks, C4, 6.30pm
With Maxine desperate to impress Patrick and get on with his family, she makes fun of his OCD with Dodger and Sienna.
Patrick's fuming and back at the flat, he wastes no time in telling her exactly how he feels by throwing things out of the kitchen cupboards.
Maxine's shocked by his outburst, but will she finally realise what he's really like?