EastEnders, Emmerdale, Hollyoaks: we take a look at tonight's top soap stories…
EastEnders, BBC1, 7.30pm
After Alfie and Kat spend the morning together, she tells him she wants them to be a family again, but he insists they both need to move on.
Kat hits back that Alfie will never love Roxy the way he loves her, but Alfie still walks away, despite his hesitation suggesting Kat's hit the nail on the head.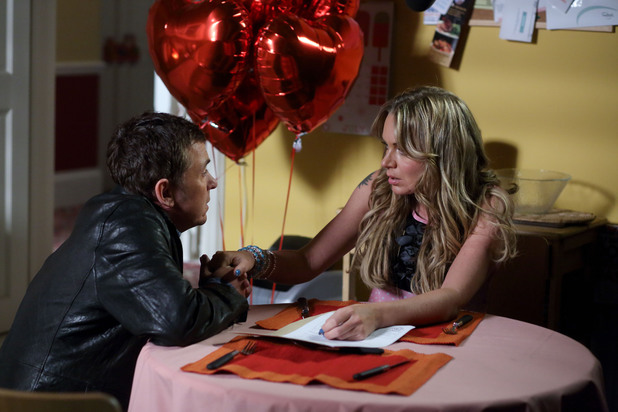 Alfie arrives home to find Roxy has cooked him a candlelit dinner, and touched, he finally tells her about the decree nisi, then gets down on one knee and proposes! Roxy's shocked, but gleefully accepts – is Alfie's heart really in it though?
Emmerdale, ITV, 7pm & 8pm
The day of the handfasting ceremony and Bob's proposal arrives – can Dan manage to give both of his friends their dream day?
After bundling Brenda into Hettie the campervan, Bob and Dan take her to a hill where she begrudgingly agrees to have a picnic with Bob, disappointed as she's sure she's now too late to have her surprise handfasting.
She's shocked when a brass band appears and Bob gets down on one knee. She happily accepts, and then her heart lifts even further when she sees Dan's organised a helicopter to whisk them off to her planned ceremony.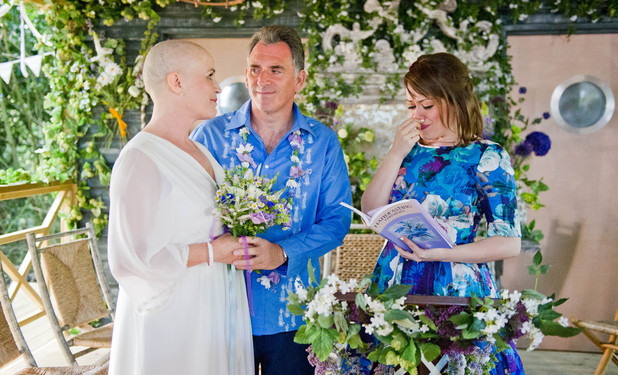 Bob has no idea what's going on, but as soon as they arrive it all becomes clear and the couple exchange their vows. There's a big cheer as Gennie pronounces them husband and wife, and both of them are thrilled they got their big moments.
Hollyoaks, C4, 6.30pm
Ste and Freddie hold up a medicine delivery van, but it all goes horribly wrong…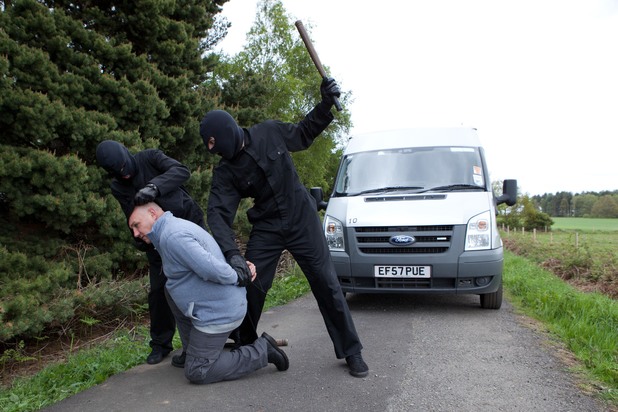 Waiting at the side of a deserted road, dressed in boiler suits and balaclavas, Ste and Freddie stop the van and start loading the medicine into their car.
But then Trevor and his cronies turn up and Freddie gets violent with a baseball bat. As chaos takes over, someone gets stabbed – is it Ste, Freddie or Trevor?