EastEnders, Emmerdale, Hollyoaks: we take a look at tonight's top soap stories…
EastEnders, BBC1, 7.30pm
Roxy and Alfie organise a charity speed dating event, but she's unnerved when she discovers he's been keeping a very big secret from her…
She comes across Alfie and Kat's decree nisi, and it initially puts her in a good mood, knowing Alfie's on his way to being a free agent.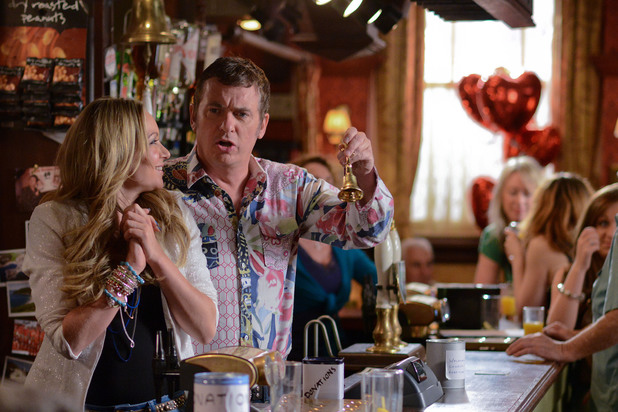 The evening gets underway and a very happy Roxy is all smiles and cuddles with Alfie, but when he doesn't even mention the decree nisi to her, Roxy starts to worry. He still hasn't told her about it by the end of the night, and Rox realises he might not be as happy about the end of his marriage as she is…
Emmerdale, ITV, 7pm
An anxious Laurel asks Paddy for a lift into town, but he's horrified when he realises she's actually getting him to take her to the house of the man she believes to be her attacker…
Laurel's thrown when an old woman answers the door. When the woman's grandson arrives home, Laurel accuses him of carjacking her.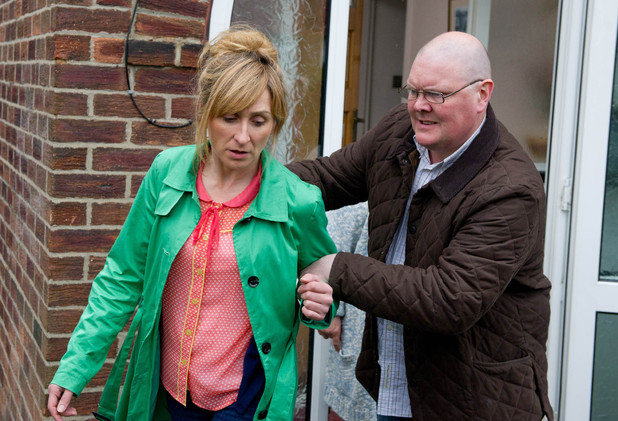 Desperate to get her out of the situation before it turns into something even worse, Paddy leads Laurel away, and it's clear she's on the verge of a breakdown.
Hollyoaks, C4, 6.30pm
Stepping up her game, Sienna drugs Nancy's tea and when Nancy passes out, Sienna makes it look like Oscar has fallen out of his cot.
Darren is appalled and finally looks at the drug test results, which are positive. Nancy knows she's clean and can't understand why the results don't say as much, so goes to confront Dr Browning, who reveals Sienna's been picking up Nancy's prescription for her – and suddenly it all falls into place…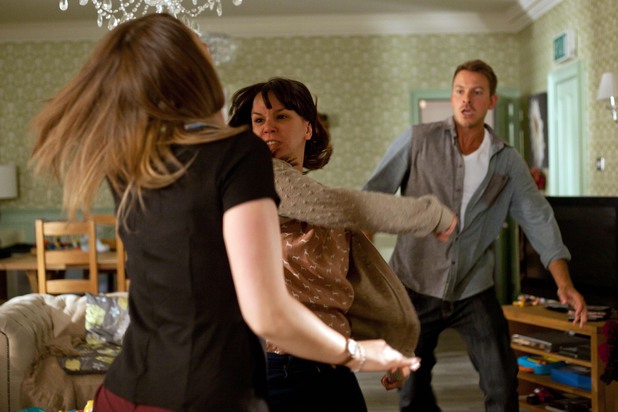 She marches back to the pub, turns on Sienna and punches her rival in the face. Nancy then demands Darren choose between them – which one will he pick?