EastEnders, Corrie, Emmerdale, Hollyoaks: we take a look at tonight's top soap stories…
EastEnders, BBC1, 8pm
Protective Joey has a go at Ian for the way he's treating Lucy, but Ian throws it right back in his face and says Joey's the one leading Lucy on.
Deciding to make his feelings clear, Joey goes to the cafe with another girl and tells Lucy their relationship is over. Distraught, Lucy begs him to give her another chance, but Joey is adamant.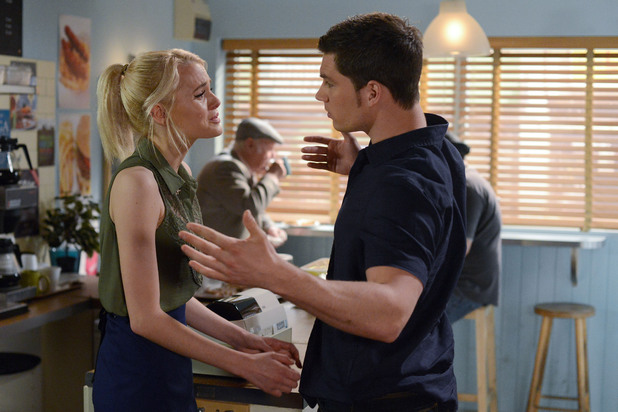 Lucy tearfully confides in her dad, and deceitful Ian takes the opportunity of her feeling low to get her to sign what he claims is an insurance form. But actually he's tricked Lucy into signing all his businesses back to him – sneaky.
Coronation Street, ITV, 7.30pm & 8.30pm
Hayley's confused when the health centre call her in to discuss the results of her recent tests.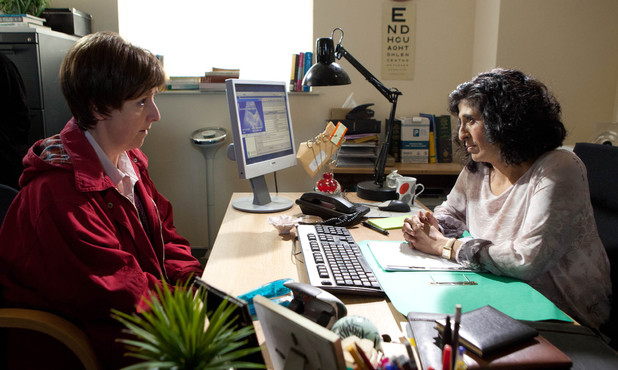 Having had the check-up more to help Roy than for herself, Hayley never dreamt something might be wrong, but when she's told she has abnormal liver function, she starts to worry.
Despite her concern, she covers to Roy and assures him her results were fine and there's nothing to worry about – will Hayley be okay?
Emmerdale, ITV, 7pm
Vanessa is growing increasingly jealous of Paddy and Rhona and is upset that they're planning on going away.
To teach Rhona a lesson, and keep her dependent, Vanessa leaves without giving Rhona her next dose of pills.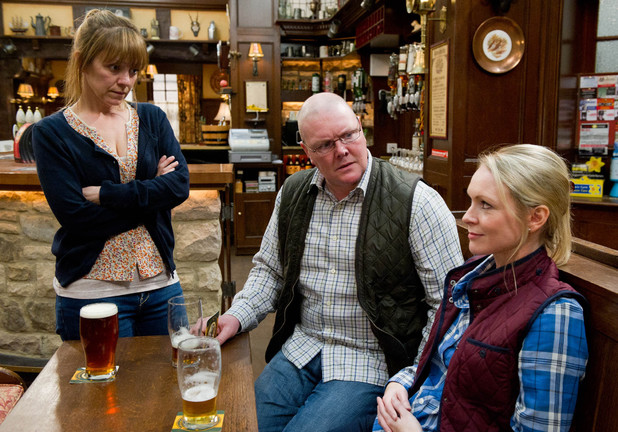 Later in the pub, Vanessa comes back and gives Rhona her pill, and Rhona's so grateful, she tells Paddy she can't go away with him. Manipulating the situation even further, Vanessa suggests Paddy go anyway on his own – leaving Vanessa alone with Rhona…
Hollyoaks, C4, 6.30pm
Nancy is looking forward to getting her drug test results and proving to everyone she's clean – but Sienna's got other ideas…
Sienna goes to the hospital to collect the results and presents them to the Osbornes, knowing they're going to show drugs in Nancy's system.
But Darren's had a change of heart, and decides to believe his wife, so doesn't read the results to prove it. With her plan thwarted again, what will Sienna do next?