Apprentice finalist Leah Totton has joked that her rivial Luisa Zissman has "rubbed off on her" after she was accused of being bossy in a pre-recorded clip of the final!
Leah, 24, and 25-year-old Luisa, who have formed a close friendship throughout this series, have already filmed the final, however they do not yet know who has won.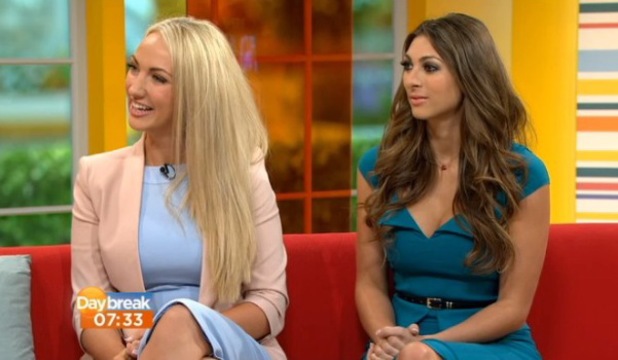 The businesswomen were treated to a preview clip while appearing on ITV1's
Daybreak
this morning (12 July), and the cleverly edited footage showed Leah ordering her team around.
"That thing in the background doesn't fit the rest of the décor," she said. Leah also made statements such as: "Put that thing on the table. I don't want to discuss it any further, that's what we're doing. Sit back, don't hunch, relax look happy."
Daybreak
's Kate Garraway then joked: "What's happened to you?! You've gone all nasty and bossy!" Sitting alongside her pal, Luisa chipped in: "Leah's being hanging round with me!"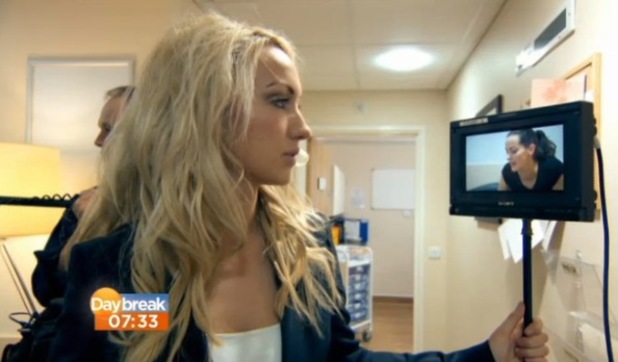 Laughing, Leah replied: "I think Lu's rubbed off on me a bit! I don't remember being that bossy but obviously I was. It's the pressure!"
Leah and Luisa found themselves in the final on Wednesday night's show after seeing off competition from Neil Clough, Francesca MacVarley-Duff and Jordan Poulton.
Although the final task has been filmed, the candidates have not yet visited Lord Alan Sugar's boardroom to find out who he has picked to be his next business partner.
Who do you want to win The Apprentice 2013: Leah or Luisa?
Click here for LEAH!
74.30%
Click here for LUISA!
25.70%