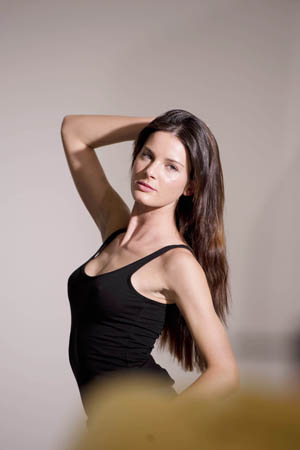 This week of Britain & Ireland's Next Top Model saw Abigail Johns eliminated from the competition after she found herself in the bottom four yet again. But it sounds like she is slightly relieved to be out of the running!
The girls were put through their paces for the fifth week, as they got stuck into a challenging underwater photo shoot and things then got a little awkward in the model house when fellow contestant Angel Mbonu admitted that she could sense tension towards her.
That being said, perhaps it isn't so surprising to hear that 18-year-old Abi - an aspiring actress and part-time dancer from Exeter - is pleased to be heading home and getting back to normality.
Reveal
caught up with the
BINTM
contestant to find out what she thought of the judges, why posing underwater was so difficult and how auditioning to be on the modelling show was just a last minute decision.
Commiserations Abi! Were you gutted to be sent home this week?
"Yeah, I was kind of gutted to go home but I was really happy to leave as well because the experience was just getting too much for me. My heart wasn't really in it towards the end and I was getting quite a lot of criticism from the judges. I was quite happy to go back to my normal life and to my mum, but it's sad to leave the experience at the same time, because I made so many good friends."
Were you surprised to be eliminated?
"No, not really. I always thought I was going to be eliminated each week, but I did think Laura might go instead of me this week. I thought her photo wasn't as strong as mine, but then again people might beg to differ."
Do you think refusing the makeover and not having your hair cut might have hindered your chance of going further in the competition?
"I don't really know to be honest, maybe. But that was a few weeks ago and I did redeem myself in the Louis Smith shoot."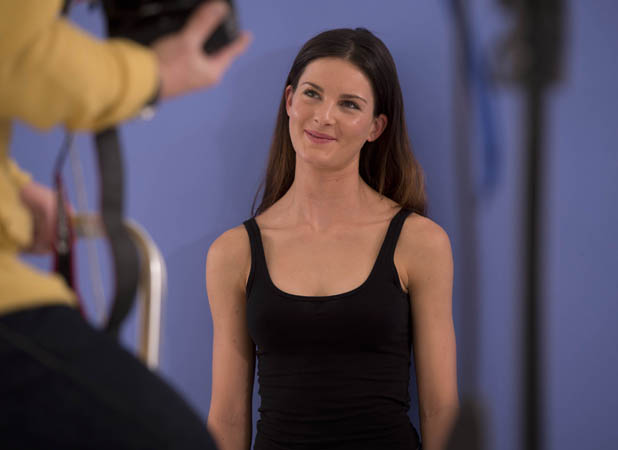 Do you regret not cutting your hair or are you glad you stuck to your guns?
"Retrospectively I'm so glad that I didn't because I left quite early in the end."
What was the underwater shoot like? It seemed pretty scary!
"It was horrible, a horrific experience! You're wearing a heavy dress under this murky water, trying to look at the camera. I didn't like the experience at all and I was trying my best but it just wasn't the one."
Was that the hardest shoot you did overall?
"Yeah it was hard, it was more of a challenging shoot. It was 100% tougher than the topless shoot we did the week before. The topless shoot was fine. My boobs weren't on show or anything. It was quite an artistic photo and you had the male models helping to cover you, so it was fine. I knew it would be done in a tasteful way."
You've been lucky enough to pose with Louis Smith, but who would be your dream man to model with if you could choose anyone?
"Justin Bobby from
The Hills
. He's quite hot isn't he?"
What was it like living in the model house with the other girls?
"I did miss my space a bit to be honest with you, but it was fine. It was a bit stressful at times because all I wanted to do was watch TV with my mum and have that comfortable experience, but it was alright."
We saw tensions rise between some of the girls and Angel this week. What was it like living with her?
"She obviously had a few arguments with some people, but bless her heart, I think she doesn't really know how to deal with people. Her heart is in the right place though."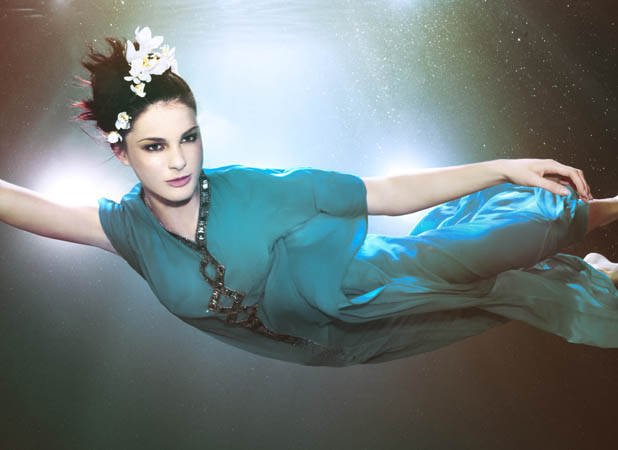 Sarah decided to take a few of you out with her when she won the challenge, but why was the evening so awkward?
"I have no idea, I just think we were so knackered! You wake up at 6am to do a photo shoot, you've no idea where you're going, you do the challenge and then at the end of the day you really don't want to win a treat. You just want to go home and go to sleep.
"We were absolutely knackered in this little bar and I know it was something that was fun, but honestly we were so tired for the whole experience. Sarah's not a party girl either, which probably wasn't helpful for the mix, but I think we were just all tired and wanted to go back to the house. Normally in real life I would force a conversation to make it less awkward, but all of a sudden no one was forcing it, everyone just sat in silence."
What was the best thing about being on the show altogether?
"I learnt quite a lot from the whole experience – about camera work and what modelling is all about – and it was just so fun to be with great people such as Dannii Minogue and Elle Macpherson. It's not an opportunity you get everyday, so it was really great to be working with professionals like that. I loved Elle, she was quite motherly and had a good vibe about her."
She kind of put you in your place a bit when you didn't want to cut your hair…
"I just didn't want my hair cut unfortunately and I didn't want to upset her or take the p***. I didn't want to mess her around but she was annoyed because it is her show and she wants the best for us."
Will you be pursuing modelling now?
"Probably not, I'm not going to force anything. If an opportunity comes my way then yeah I'll do it, but in the mean time I'm just going to concentrate on having fun and then acting when I'm back from Ibiza. Acting is what I want to do in the future."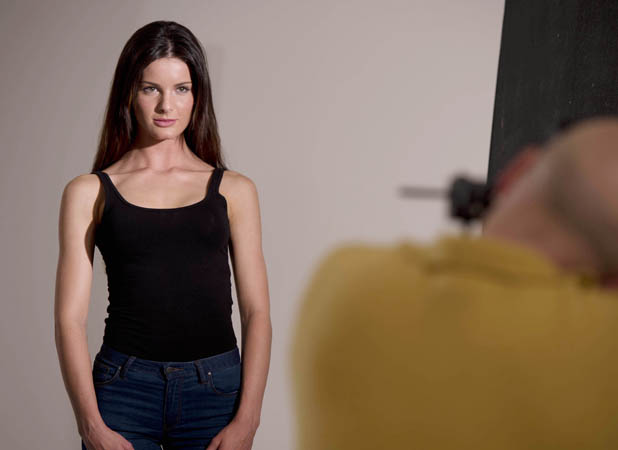 And what about your dancing, which we heard a lot about on the show?
"Dancing isn't my career, it's just a part-time job. I don't know why they kept going on about my dancing on the show, it was a bit of a pointless thing to bring up. I was trying to concentrate on the modelling, not the dancing. It just made me feel a bit cheap to be honest, like they were just trying to make good TV or something."
How did you get involved in Britain's Next Top Model?
"To be honest, I was working the night before and I woke up in the morning and I just read a Facebook status about 10 minutes before I left my house saying there were BINTM open auditions and I thought 'Right, I'll go down and see what it's saying!' It was a last minute decision and it went really far and I just thought I'd roll with it anyway!"
Which of the girls would you like to see win now you're not in the running?
"I'd love Sophie to win because she's so lovely and I really love her face and it's someone that I'd look at as a model and think 'She's gorgeous'. I think Angel is good as a model as well."
Britain & Ireland's Next Top Model airs Thursdays at 9pm on Sky Living.
Were you surprised to see Jess sent home? Which girl is your favourite? Let us know below as the best comment from across the website each week wins £50!