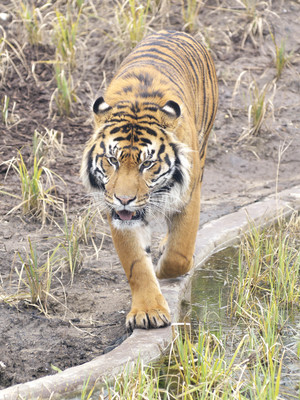 One of the cutest fly-on-the-wall documentaries around is back for another series as we go behind-the-scenes at The Zoo.
ZSL London Zoo is about to unveil its £4 million tiger exhibit and the pressure is on for the keepers to get the new, young, critically-endangered Sumatran tigers - Jae Jae and Melati - to settle in and mate before the Duke of Edinburgh arrives to do the official opening.
It's nerve-wracking when the tigers are brought together for the first time, as they can sometimes kill each other during introductions! We're hoping they'll make cute tiger cubs as much as the keepers are though.
When the Duke of Edinburgh arrives, the big cats start to fight and the staff are forced to act fast to stop the assembled dignitaries and press witnessing an attack. Can they settle Jae Jae down?
The Zoo, ITV, 8pm