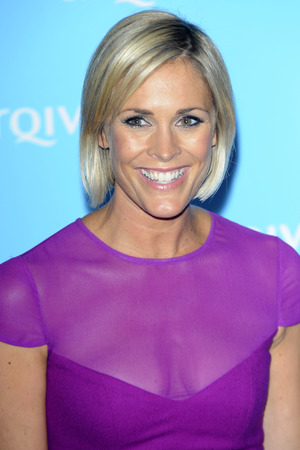 Jenni Falconer is back on our screens this week in the new series of Fantasy Homes by the Sea, helping couples and families relocate to their dream coastal locations.
Each episode sees the bubbly TV presenter hunting down homes of all shapes and sizes from Cornwall to Sicily, Yorkshire to Tuscany and back to Sussex. Not only will viewers get a sumptuous taste of life by the sea, but the show is packed full of tips and advice on relocating too.
Reveal
caught up with Jenni to find out which locations she has loved the most, whether she has been inspired to move to the coast and why she would like to make chewing gum illegal!
This is your fourth series of presenting Fantasy Homes By The Sea, what is it about the show that you love?
"Through the years I've been quite lucky, I've done a lot of travelling so it's good. So when I was asked to do a show called
Fantasy Homes By The Sea
it kind of seemed like a no brainer. I get to be by the seaside and I'm looking at fantasy homes! You get to nosy at other people's houses, which is always interesting. I always come away with little photos when I'm filming and think, 'Oh I really like that wallpaper' or 'I really like that rug' and I'll take photos for inspiration for my own home. My husband hates it!"
Have there been any homes you've viewed that have stood out to you – good or bad?
"There's some homes you go to and you wonder if people have heard of air freshener! But then there are some beautiful houses and you realise quite quickly that homes are personal and it's like Marmite, you can love them or hate them. And likewise with the people looking for houses. Sometimes what they are looking for is so far removed from what I would do and likewise, if they came to my house they'd probably cringe.
"When we say fantasy homes, they're fantasies to other people. So if someone wants to move to the coast and that's their dream, we're looking for the house that would be their fantasy. It doesn't necessarily mean it's an outrageous budget."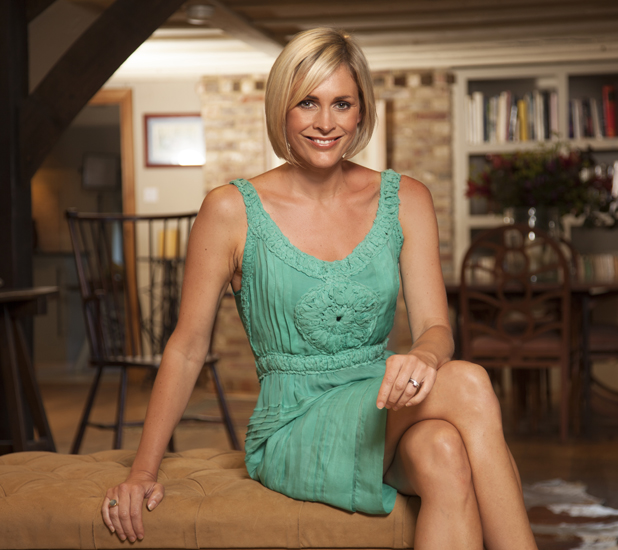 Which coast have you particularly loved visiting?
"The British coast is amazing and everywhere around the British Isles is different. So you have Cornwall, which is like a holiday destination, or then you have Whitby, which is like a Yorkshire fishing village with a gothic feel. And then also we went abroad, so we got some sunshine, which was very exciting and I got a slight tan.
"We went to Sicily, which is just so historic and has beautiful buildings and then we also went to Majorca, where we were helping some holiday reps find a home. There was a huge British influence where we were looking as well, so that was completely different. I'd say either Majorca or Barcelona were my favourite places of this series."
What makes this show different from other property programmes on TV?
"Everything is by the coast and we do help a couple find a property, which is like other property shows, but we also have a part of the show called the 'Millionaire Moment' where we show what is available on the market for a lot more money. That is the moment where we just get to gawp behind the doors of these expensive houses, just to be nosy and see how the other half live.
"My favourite part of the show is called 'Fantasy Find' and here we look for homes on a budget, say if you had a £100,000 or less, and we show you what you could buy in an area. We do see homes and brilliant properties that me and the crew think, 'Actually we could live here'."
So does being on Fantasy Homes By The Sea make you want to move to the coast?
"It's so awful, I come home from every shoot and think that! Especially seeing the foreign homes. I always go, 'I really think we should invest in a property there'. But then you go somewhere else and you think, 'Well maybe we should move there!' And then you see places in Britain that you want to move to. But by the end you just end up saying, 'Actually let's stay where we are. I really need to have a city, I've been to the coast too much!'"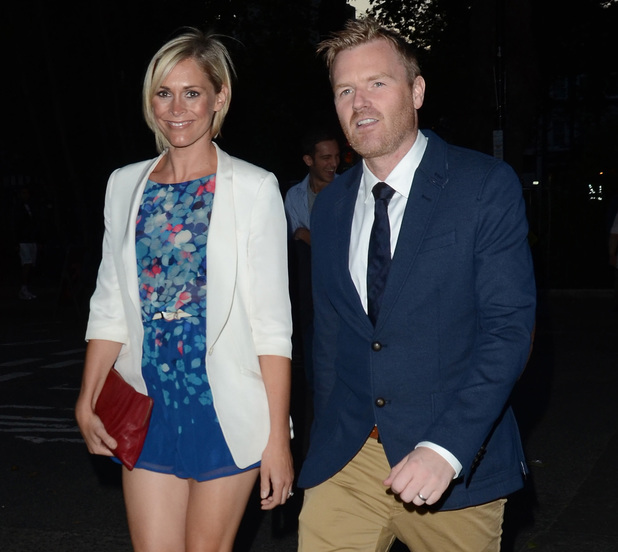 Are there any other programmes you'd like to have a go at presenting?
"I love live television. When I've worked on
This Morning
in the past, I've loved it because it's live and you get to cover a whole array of topics from entertainment to cookery and it's really exciting. I've done a lot of travel shows and I do love travelling. Not only is it a nice way to collect air miles but it's a great way to see the world. I studied geography at school, so I'm a bit of a geek and I do like travelling around Britain and seeing all the different coastlines."
You were on Splash! earlier this year. How did you find that?
"It was brilliant. You get to be trained by the best. Although the downside is that you have to wear a swimming costume on Saturday night TV, which is highly embarrassing. But I loved the whole diving experience. I'm still a little bit gutted I didn't learn enough to show off on my next holiday."
Was the diving scary?
"Yeah! I found out I'm scared of heights, which is a slight problem. But I love learning different sports."
How was it working with Tom Daley?
"Tom is lovely. Everywhere he goes, people scream. It's like you're with someone from One Direction. He would turn up at training with school uniform on too!"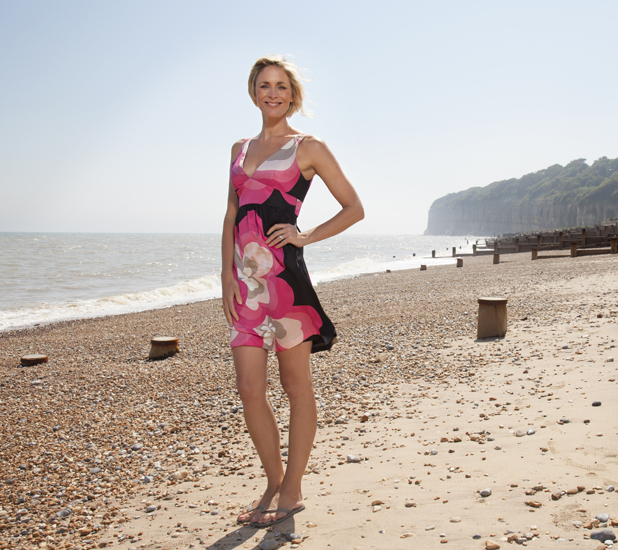 While we had Jenni for a few more minutes, we thought we'd get to know her a bit better with some fun questions...
My Secret Talent is…
I can bend my elbows backwards and I think that's amazing, but a physio when I was doing
Splash!
this year said that I'm more likely to injure myself because I do this as a party trick. David Blane does a trick where he twists his hands all the way around and I can do that! But apparently it's not clever.
My most embarrassing moment was when…
It could have been on
Splash
when I had to dance down the edge of the pool in a swimming costume as I prepared to go up to the first board. Inside I was smiling but behind the smile I was crying.
My favourite food is…
Mexican food, but not in Mexico. In Mexico it's not 'Tex Mex'. I like our Mexican food, the fajitas, the enchiladas, the tortillas. But in Mexico it's different, which I didn't like as much.
I get angry when…
people are rude because there is no reason to be rude. Also I get angry when people chew gum, it's so disgusting. I hate it, I would make chewing gum illegal if I could because I don't like it and it's always on the street.
The last time I cried was when…
I watched
Grey's Anatomy
the other day. Since having a child I cry so much easier. Never watch an episode of
DIY SOS
if you're wearing mascara. I love it, but I hate it for making me cry so much.
In five years I'd like to be…
happy, healthy and still doing presenting, which is what I love.
Fantasy Homes by the Sea is new and exclusive to Home, weeknights at 10pm (Sky 246 / Virgin 265).
Would you ever consider moving down to the coast? Let us know below!