EastEnders, Emmerdale, Hollyoaks: we take a look at tonight's top soap stories…
EastEnders, BBC1, 7.30pm
Desperate to get rid of Carl, Ian is intrigued when he discovers he and Kirsty used to be a couple and decides to use this information to his advantage.
Never learning that he can't take on the big boys, Ian tries to blackmail Carl by saying he'll tell Kirsty that Carl's extorting money out of him if the bad boy doesn't leave him alone.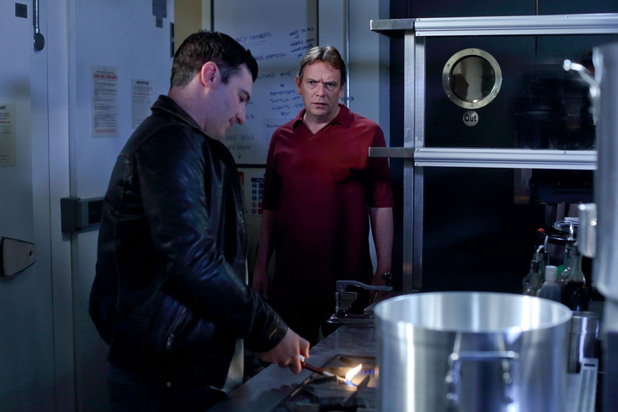 Carl doesn't take kindly to Ian's threats and shows Ian he means business as he lights the stove in the restaurant…
When Ian later returns home with a burnt hand, Peter worries his dad's in trouble, but Ian claims he just had an accident.
Emmerdale, ITV, 7pm
After finding out she can't legally surprise Bob with a wedding, Brenda decides to have a handfasting ceremony instead and tells Gennie she wants to have it before all her hair falls out.
Gennie is keen for her mum not to focus on her hair too much, and knowing she's right, Brenda makes the brave decision to shave her head.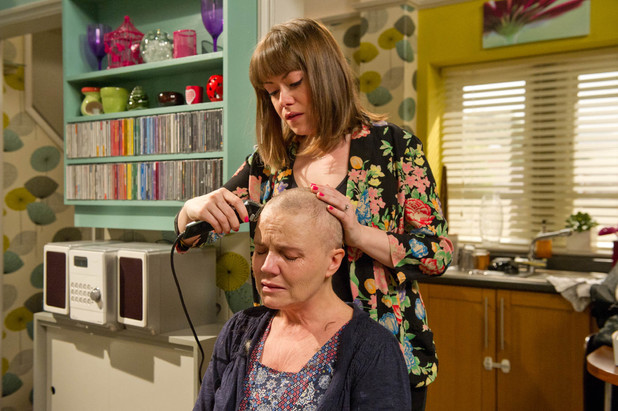 She asks Gennie to do it for her, and despite her reservations, Gennie agrees. It's an emotional moment for both women, but how will Brenda cope without her hair?
Hollyoaks, C4, 6.30pm
As Sinead heads out for another night clipping, she's approached by a good-looking young guy who she doesn't realise is a cop.
He catches her red-handed rifling through his wallet, and offers her £200 to have sex with him. Will she go through with it?
When she later arrives home, she's shocked to see her baby being taken away in an ambulance – is Sinead about to regret her new career?