EastEnders, Emmerdale, Hollyoaks: we take a look at tonight's top soap stories…
EastEnders, BBC1, 7.30pm
Sharon returns to the Square tonight looking relaxed and in control – but is she as recovered as she's making out?
First off, she needs somewhere to live and turns to Dot for help, but after Dot's recent trouble with the council, she has to say "no".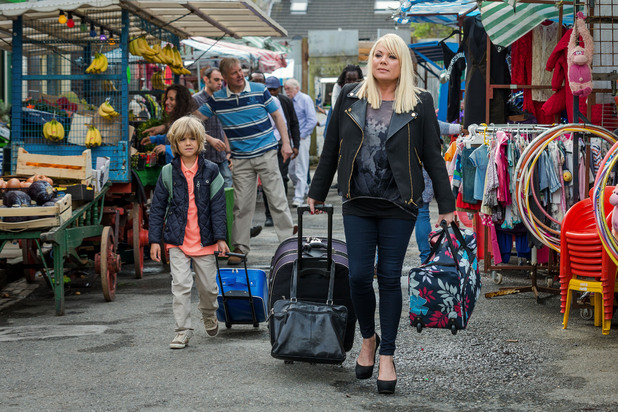 Next up, Sharon goes to see Ian, but when he confides his worries about falling ill again, she realises she can't ask him for help when he's so fragile, so heads off to see Phil instead.
She begs the baldy bruiser for her job back and, although he agrees, he tells her she can longer be the manager. It's not quite the welcome home she was expecting, but she puts a brave face on and heads to the B&B.
Emmerdale, ITV, 7pm
Rhona's desperate for more pills and plans to hit a number of chemists to stock up, but she's thwarted when she finds she has a flat tyre and Laurel offers her a lift instead.
Laurel thinks Rhona's after some teething gel for Leo and that none of the chemists they're visiting have the right one.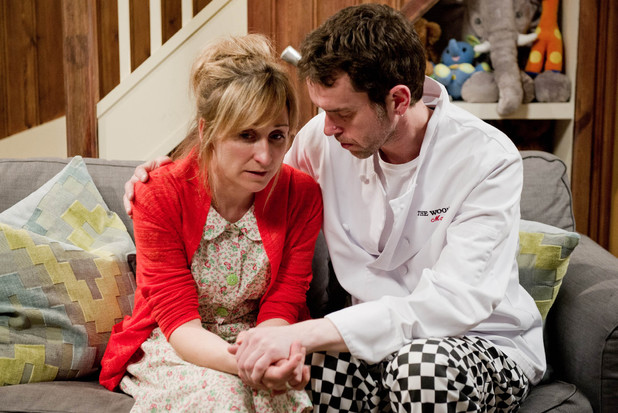 Rhona encourages Laurel to stay in the car and entertain Leo, but things get nasty when a man in a hoodie bundles into the car and orders Laurel to drive… Will she be okay? And how will she cope with her ordeal afterwards?
Hollyoaks, C4, 6.30pm
Frankie is worried how quickly Esther and Tilly's relationship is progressing and asks Ruby to have a word with Esther to encourage the teen not to rush into anything.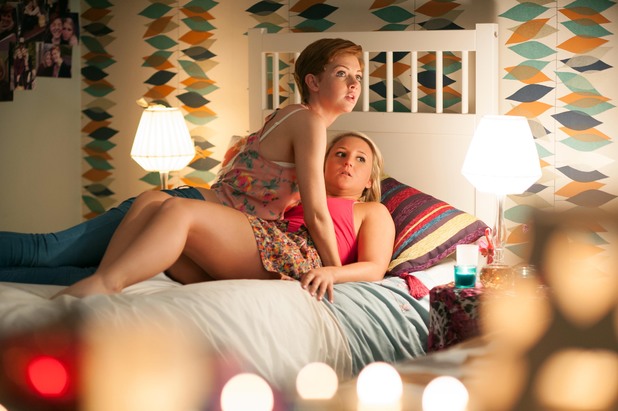 But instead, Ruby helps Tilly sneak up to The Dog flat so the girls can have some alone time in Esther's bedroom.
When Frankie realises, she marches upstairs and confronts them, throwing Tilly out. But Frankie has one more thing to say to Tilly – will Tilly take Frankie's words seriously?