EastEnders, Corrie, Emmerdale, Hollyoaks: we take a look at tonight's top soap stories…
EastEnders, BBC1, 8pm
Dexter is angry after catching him mum and Sam together and insists they end things. Ava isn't keen, so Dex storms off…
Both Cora and Phil give Dexter some advice to calm down about the situation and deal with it more maturely.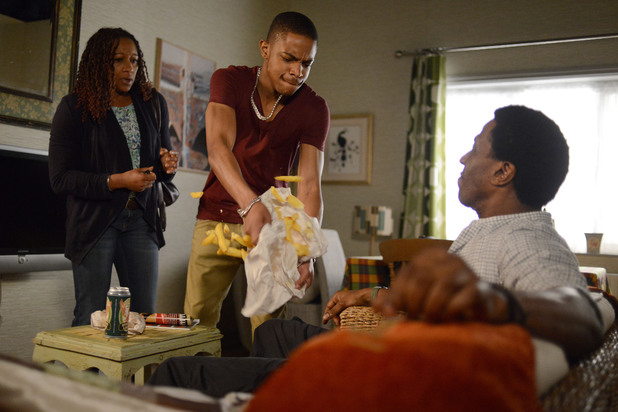 Dexter heads off to speak to Sam alone and asks him politely to leave Albert Square. Sam insists he isn't going to hurt Dex or Ava and it looks like Dexter is starting to thaw – until he overhears Sam telling Ava he can handle Dexter!
Dex sees red and, angry, he gives his mum a choice: either Sam goes, or Dexter does…
Coronation Street, ITV, 7.30pm & 8.30pm
Thanks to David's encouragement, Leanne presses on with the student night at the Bistro, despite Nick's reservations.
As the bar begins to fill up, David nips outside and rings the police – what is he up to?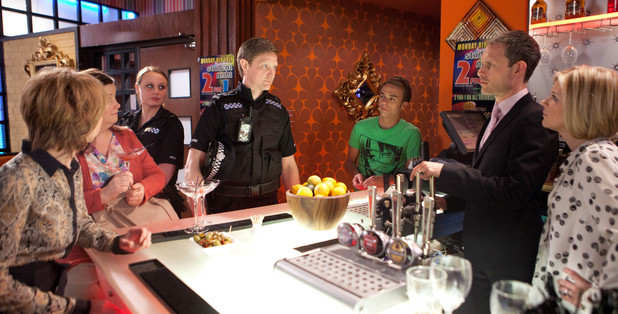 We don't have to wait long to find out, as the cops turn up and search the Bistro for drugs. No evidence is found, but with a local reporter in attendance, the damage is done.
Nick lays into Leanne, believing it all to be her fault, and David's pleased at the heartache he's caused. But will his revenge stop here?
Emmerdale, ITV, 7pm
Nicola is excited about her lunch meeting and is keen to impress, but with Steve accompanying her, it seems he has other things in mind…
Steve lies to Bernice that his lunch time meeting is just boring work stuff, but as he plies Nicola with alcohol, he doesn't look very bored to us!
Nicola is unnerved by his behaviour, just what is Steve's game?
Hollyoaks, C4, 6.30pm
Dr Browning puts his plans into place to get rid of Myra for good.
Trevor demands £100,000 for the hit on Myra and Browning knows he has to find a money-making scheme fast.
He tracks down Ste and asks him to sell drugs in the club and make them both some money…