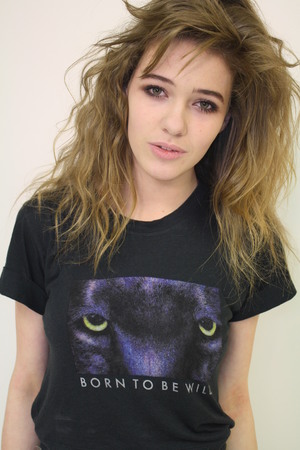 Things got steamy this week on Britain & Ireland's Next Top Model, as the girls tackled their first topless shoot with a group of hunky male models and with the help of renowned high fashion model, Jourdan Dunn.
Not only did they have to bare-all on a freezing cold beach, the remaining twelve girls were also sent on their very first 'go-see' and made to strut their stuff in some pretty outrageous outfits.
However, modelling on the photo shoot in just a pair of jeans and nothing else proved too nerve-wracking for 19-year-old Jess Patterson, who failed to produce a good enough picture for judges Elle Macpherson, Tyson Beckford and Dannii Minogue, and she was sent home.
Reveal
caught up with Jess - an animation student from Dublin - to find out how tough posing topless really was, why she would like to party with Cara Delevingne and how having a supportive boyfriend helped her to get on the show.
Hi Jess! How does it feel to have been eliminated? Were you surprised to be sent home?
"I'd like to have stayed longer but I think after the week I had, I kind of saw it coming. I did think it would be between me and Abi because the week before she'd refused to have her makeover and she'd already been in the bottom two, so I was hoping I would be saved because of that. But no! I'd had a really bad week so I wasn't surprised. For the 'go-see' challenge I just bombed."
Was the go-see quite daunting?
"Definitely. First we'd been thrown into the bridal wear catwalk challenge a couple of weeks before and I expected after that we'd get some runway coaching because my walk wasn't that great, but then we were just thrown straight into it again. The designer was just: 'No, no, no!'"
And you had to wear that mask…
"I was actually quite excited about that because I love his style of designing and his crazy and out there outfits. And no-one else could see me freaking out behind the mask every time he said 'no' so that was OK."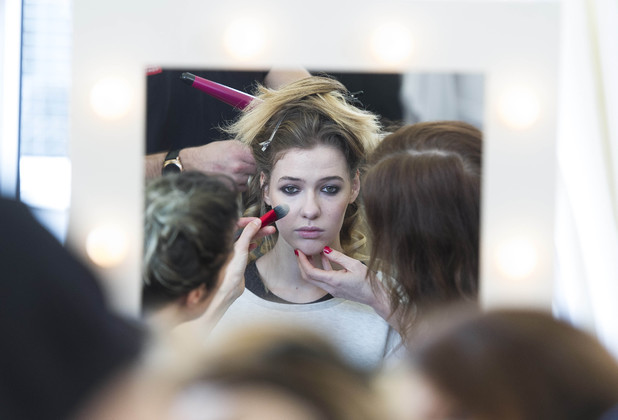 Do you think anyone deserved to go home more than you did?
"I think Abi did because she didn't have her makeover and I think I wanted to win more than she did."
What did you think of her not cutting her hair during the makeover week?
"I was quite disappointed with that because they were the team that had been doing our hair and make-up all the way through and it was really disrespectful to them because we were in their salon and it kind of showed them up a bit. I think people should be ready when it's makeover week. We all know what's coming."
So how did you find this week's topless photo shoot?
"Other than the bridal catwalk, this was my worst nightmare. We didn't know what it was going to be. We assumed it could be swimwear or something, but then they were like, 'Oh you're going to be on the beach and there's going to be a male model there', so it was surprise after surprise.
"The lads were actually really cool. We got to sit and have a chat with them and stuff. But with being topless, it wasn't just you and the photographer, there was a whole film crew and then all the hair and make-up people. In my head I was expecting some kind of coverage, like a nude bra or some sort of chest coverage, but it wasn't going to happen and I couldn't get that idea out of my head, so that was my downfall I think. I was too nervous."
What was it like having Jourdan Dunn there too?
"I absolutely adore her, she's one of my favourite models ever. Then the fact that she had to see me perform so badly was kind of disappointing, but it was still really amazing to meet her though, so I can't decide whether her being on set was good or bad!"
If you had the chance to do that shoot again, who would be your dream man to have on set with you?
"Probably my boyfriend because then we would just mess around the whole time and I wouldn't be worried at all! I'd feel more relaxed."
Was there a judge that you particularly liked working with on the shoots?
"I think because we had Dannii on the Company shoot as well, she was really nice and gave us constructive criticism that you can work on. But then, Tyson is really genuine and really cares about what you're doing. He would say, 'If you need a break, take a break' and would ask how we were getting on. I think Dannii is handy from the point of view of a client because she's a designer herself, so she knows wants she wants, but then Tyson is a model so he can give you that perspective as well. It was great having them both really!"
And what about meeting Elle?
"She was really lovely. I think I was a bit intimidated by her at first because she's Elle Macpherson! But it was great getting to learn from her. I think she gave us tough love because she's the supermodel, but we all knew that we had to impress her so I think working with her brought out our best."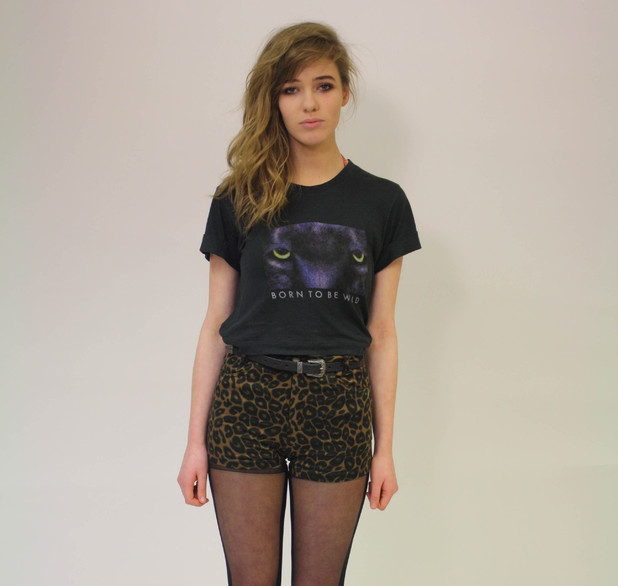 What was it like living in the model house?
"It was interesting (laughs). I've never shared with so many girls. I have two brothers and I'm the only girl and this was living with girls 24/7. But it was OK. I made friends with a lot of them, that was really cool and we've stayed in touch. I think I was closest to Sarah, Emma, Naomi, Lauren and Sophie."
It seems to be getting a little bit bitchy in the house now, was it bitchy while you were there?
"It was heating up a bit, but I was talking to one of the girls afterwards and she said I left at a good time because it just exploded. Tensions were rising because the pressure was rising, so I think I was lucky to leave when I did in that sense."
Some of the girls look like they're not getting along with Angel. What did you make of her?
"If we were chatting away it would be fine, but I think in some of the arguments, her not thinking before saying or doing something was eventually wearing thin on people. I don't think she means to do it. Some people said she has a hidden agenda, but I don't think she means to. It's just her personality. She's very funny."
What was the toughest thing about being on the show?
"Being away from my family and friends and my boyfriend. I'm used to being away from home but it was more the fact that we didn't have our phone on us to give them a shout whenever. I think knowing in the back of your head that you couldn't get to them if you needed a word of advice or something was hard."
Did your boyfriend get a bit jealous of you being on set with Louis Smith or the male models?
"No, no. I told him afterwards about it and he was like, 'I hope you did OK' because he knew that I'd be really nervous. He's really supportive. He's the one who encouraged me to go for the
BINTM
audition. I was going to chicken out."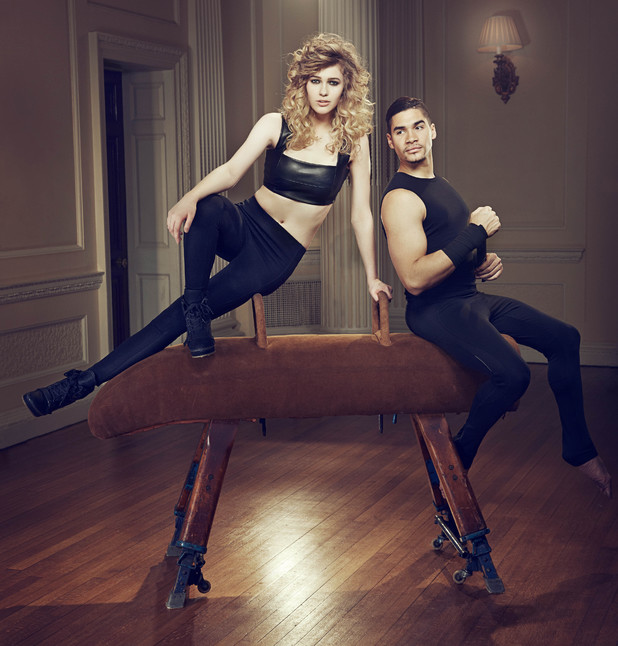 Do you want to pursue modelling now?
"I'm kind of in two minds because I have two years left of college. You can go back to college but you cant really go back to modelling. I think maybe if I come over to London in August or September and the response is OK then I might consider a year off college. I don't know. I do love London. And it's so different being there than modelling in Ireland. I'd love to stay there."
Which of the remaining girls would you like to see win now you're out of the running?
"I've always thought Emma was absolutely amazing as soon as I saw her. She looks like a supermodel already. I think Lauren is doing amazing and Sarah is really coming into her own as well. And then Naomi and Sophie are really strong. So there's about five people I wouldn't mind winning!"
Which model in the industry do you aspire to be like?
"My favourite is definitely Cara Delevingne and then Jourdan Dunn is a close second. Cara is so relatable to people nowadays. She makes high fashion look like anyone could wear it, even though it's probably the price of your house. She's so cool and you want to know her and want her to be your friend. I'd love to go out partying with her!"
Britain & Ireland's Next Top Model airs Thursdays at 9pm on Sky Living.
Were you surprised to see Jess sent home? Which girl is your favourite? Let us know below as the best comment from across the website each week wins £50!