EastEnders, Corrie, Emmerdale, Hollyoaks: we take a look at tonight's top soap stories…
EastEnders, BBC1, 8pm
When Ian arrives at his trashed restaurant, he automatically assumes Carl was behind all the damage.
It isn't long before word on the street gets back to Janine, who bursts in demanding to know what's gone on and insisting they call the police.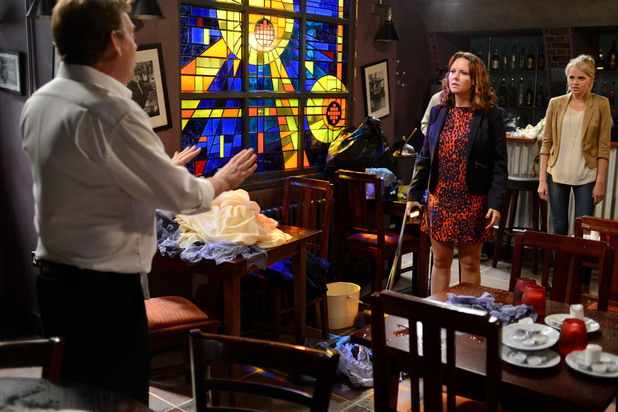 Ian's horrified, knowing the involvement of the police will just anger Carl even further. As Jean sits in the corner, having been persuaded by Shirley and Bianca not to confess, will she crack and tell Ian what she did?
Coronation Street, ITV, 7.30pm & 8.30pm
When Gail worries about Nick and Leanne's marriage, David loses the plot and takes all his anger out on his mother.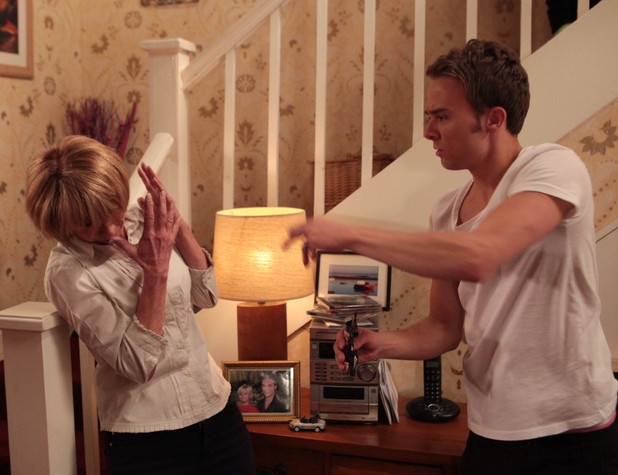 As he blames her for his unhappy childhood, he starts throwing things at her, shouting and screaming, and Gail has no idea what on earth has caused his outburst.
Kylie comes home and, frustrated by her husband's behaviour, she tackles him over what's going on. Will David finally reveal what he knows?
Emmerdale, ITV, 7pm
With Cameron and Debbie both back in the village, he's afraid she'll tell Chas what happened between them to get her revenge.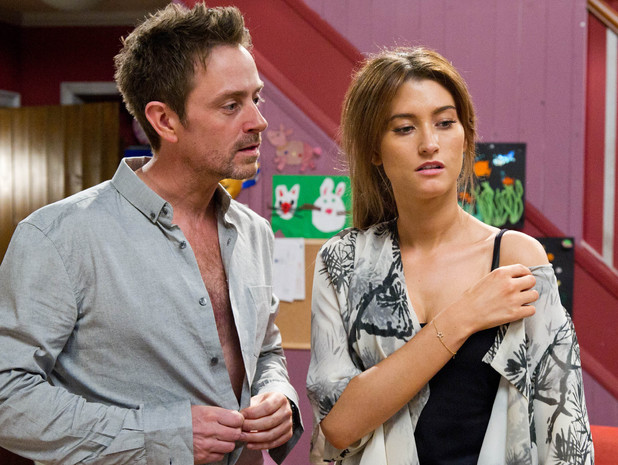 Cameron visits Debbie and the pair end up rowing again before their anger turns to passion - and it's not long until they're sleeping together.
Debbie's shocked afterwards, and demands Cameron leaves, but will she tells Chas the truth?
Hollyoaks, C4, 6.30pm
Joe's desperate to save the family business and comes up with a drastic idea to raise the cash they need…
Announcing to the family they're having a party that night, he acts drunk and Sandy sends him to bed. What he really wanted though was an alibi and when she's gone, he climbs out of the window and heads to the garage.
He starts splashing petrol around and gets ready to set fire to the place to claim the insurance money. Will he go through with it?