EastEnders, Emmerdale, Hollyoaks: we take a look at tonight's top soap stories…
EastEnders, BBC1, 7.30pm
Ian insults Jean and she storms out. She heads straight to The Vic where Bianca and Shirley try to cheer her up with cocktails. But when Jean realises she's left her handbag at the restaurant, the three women head back to retrieve it and disaster strikes…
After Ian closes up they sneak in and Shirley lights lots of candles so they don't need to put the electric lights on and get caught. As she and Bianca get sidetracked by all the free booze, Jean tries to stop Shirley opening Ian's special bottle of brandy.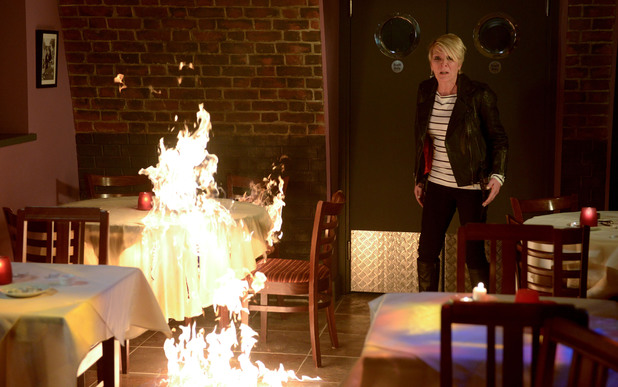 Eventually, Shirley persuades Jean they should drink it, but whilst opening it, she accidentally smashes the bottle and the alcohol ignites the candles and a fire breaks out!
The sprinkler system kicks in and, as the entire restaurant is drenched, the women run away. Will Ian find out who's responsible for the damage?
Emmerdale, ITV, 7pm & 8pm
Debbie decides she must do a runner with her children or she'll lose them for good, but when Cameron sees her piling suitcases into her car, he tries to stop her going by kissing her…
Debbie pulls away after a few moments and tells him to leave her alone, before jumping in the car and heading for the airport.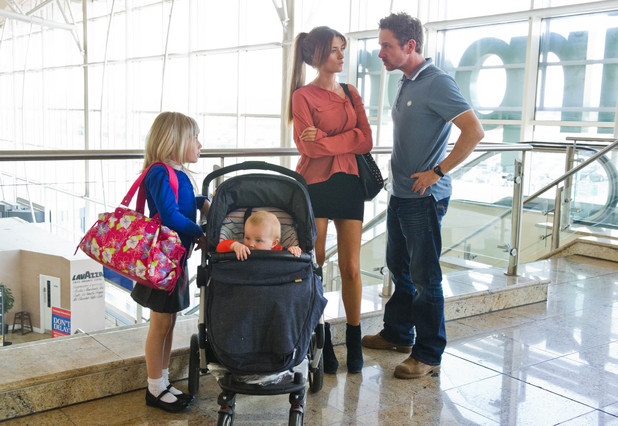 Cameron sees her go, and hot on her heels, hunts her down as she's checking in for a flight. He begs her to return, but will she agree – or might they leave together?
Hollyoaks, C4, 6.30pm
The McQueens hope their plan to fake Jacqui's death will work as they dress themselves in black and invite Trevor round.
They've got a death certificate and a coffin in the living room, and they even come up with a story about how Jacqui died, but Trevor's not fooled by the set up.
He prizes the coffin open with his hands – what will he find inside?