EastEnders, Emmerdale, Hollyoaks: we take a look at tonight's top soap stories…
EastEnders, BBC1, 7.30pm
Jean has got totally the wrong end of the stick and thinks Ian fancies her – and his constant compliments are only adding fuel to the fire.
The more she worries about his feelings, the clumsier she gets in the kitchen at Scarlett's, but Ian knows he needs to keep her on side and starts to try and calm her down by telling her how great she is.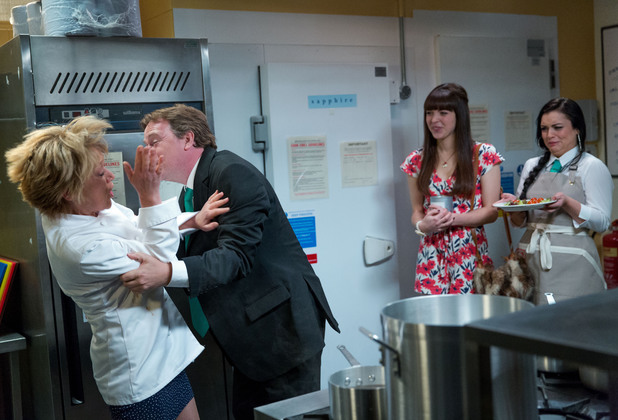 When Carl arrives at the restaurant, Ian piles the pressure on Jean, telling her Carl's meal must be perfect. When she does a brilliant job with the food, Ian tells her he could kiss her, which is one step too far for confused Jean, and she lashes out and slaps him!
Emmerdale, ITV, 7pm
As Nikhil tries to get his life together away from the factory and his family, he finds an interest in the B&B, and it just so happens Val and Pollard are planning on selling up.
Noting Nikhil's interest, they try to persuade him that he should buy it, and tempted, he takes Gennie to the pub to talk her through his idea.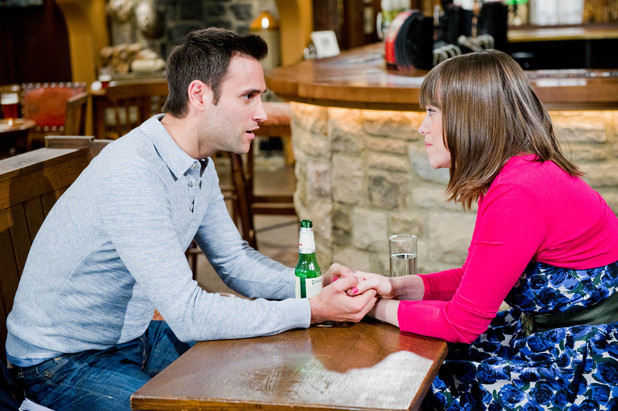 He's excited and enthusiastic as he tells her his plans for them to buy and run the place, but Gennie's not quite as pleased as he hoped she'd be…
Hollyoaks, C4, 6.30pm
After finding a wreath on his door marked 'RIP Lynsey', Browning is growing increasingly more nervous – just who is stalking him?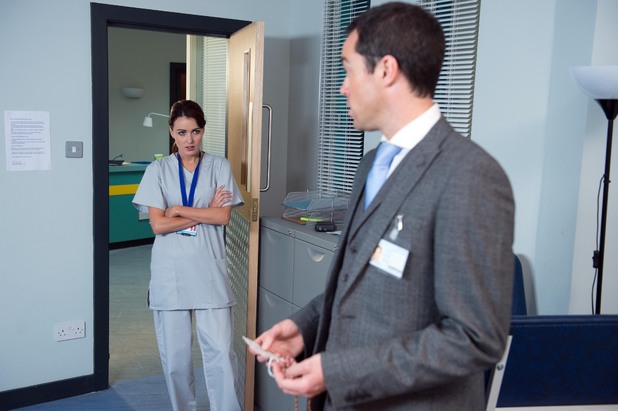 As he starts to lose the plot, he thinks he sees Lynsey Nolan in the doorway of his office, but it's actually the new Lindsey.
He decides it must be Mercedes behind these games and confronts her, she reassures him, but when she reveals Myra knows the truth too, Browning starts to think his new mother-in-law is to blame…