EastEnders, Corrie, Emmerdale, Hollyoaks: we take a look at tonight's top soap stories…
EastEnders, BBC1, 8pm
Max is upset when Tanya phones Abi instead of him, feeling like he's lost everything.
He gets annoyed with Cora and tells her to go away as he only wants family around him right now. Abi is furious with her dad, insisting Cora is family, and lays into him saying he'll run back to Kirsty soon anyway.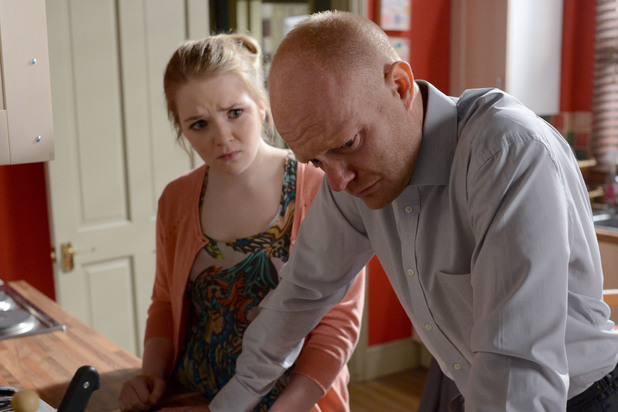 Backed into a corner, Max comes clean about Kirsty's baby lie, and horrified, she confronts her stepmum and reveals the truth to everyone.
When Dexter makes her realise how hard this must be for her dad, she heads home and apologises to him, but it's all too much for Max who breaks down in Abi's arms.
Coronation Street, ITV, 7.30pm & 8.30pm
When Leanne receives a bunch of flowers for her birthday, she assumes they're from Nick, but he knows nothing about them and is convinced they're from Peter. Could David have anything to do with this by any chance?
As Leanne has a go at Nick, fuming he still doesn't trust her, Nick tries to defend himself, but she's had enough and storms out.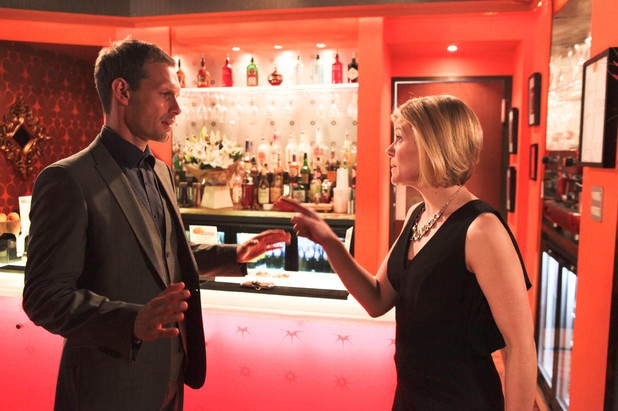 Kylie comforts Nick, but David feels like he's not causing enough damage – this isn't nearly as bad as what Nick's done to him.
Hurt and upset, David heads over to Tina's and spills the beans about Kylie's one-night stand, but doesn't say who it was with. Tina's shocked when she hears what David's revenge is going to be…
Emmerdale, ITV, 7pm
Declan has decided he needs to make Katie and Adam pay for their fling and assures Megan he's going to make them suffer – big time.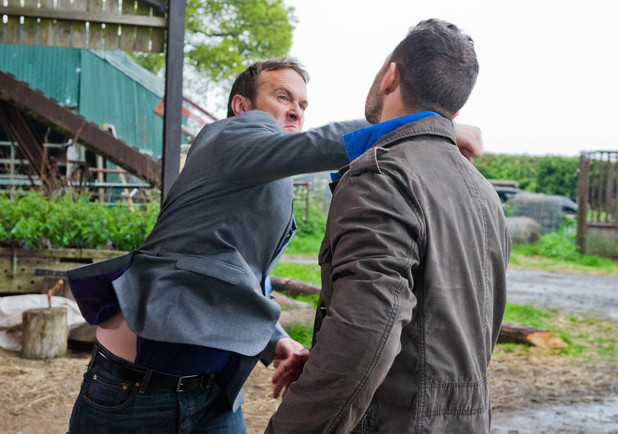 He hunts Adam down and punches are thrown. Cain has to pull them apart, but for Declan, this isn't over.
Katie, however, isn't sorry at all for what she's done, though she's not happy when Declan threatens to evict Andy because Katie's staying there. Can she persuade him not to go through with it?
Hollyoaks, C4, 6.30pm
Phoebe is pleased after stealing Sinead's cash and tells Vincent she now has enough to pay for his fake passport.
Vincent's uneasy that she took money that wasn't hers, but Phoebe convinces him to let her help him, and goes off to find Trevor.
When she goes to give him the money, Trevor bundles her into the back of a van and holds her hostage – what does he want from her?