International superstar Michael Bublé is opening up his life in Vancouver for a very special one-off show, Michael Bublé's Day Off.
It does seem a little strange to be watching Michael in the summer, we're so used to seeing him doing snowy Christmas specials! But we're about to get an insight into his close family, friends, and his life away from the stage.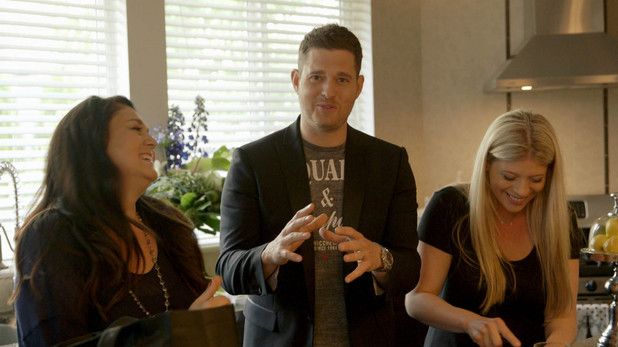 Taking inspiration from his favourite film,
Ferris Bueller's Day Off
, Michael takes the cameras with him as he spends the day doing some of his most loved things.
He visits his grandpa at the local McDonald's, has lunch with his younger sisters, Brandee and Crystal, and listens as his eight-year-old niece showcases her own vocal talents – it really does run in the family!
He then visits the boatyard where he spent summers as a boy helping his father who used to captain a fishing boat. Finally, Michael heads off to see his friends and attend his school reunion.
And of course, it wouldn't be a Bublé show without a few songs from the man himself – including the appropriately titled smash hit, 'Home'.
Michael Bublé's Day Off, ITV, 9pm