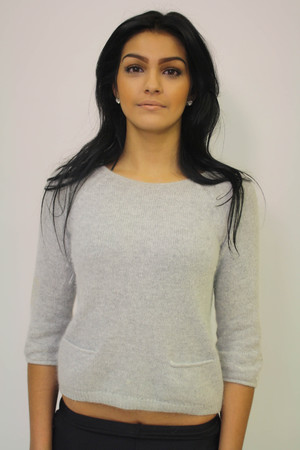 Britain & Ireland's Next Top Model is really starting to get juicy! As well as an appearance from hot Olympic athlete Louis Smith, this week we also saw two girls make Top Model history by refusing to cut their hair during the makeover day
.
However, it was 20-year-old
Danielle Sandhu
that didn't make the cut when it came to producing a great picture on the photo shoot and she became the second girl to be sent home from the competition.
Reveal
caught up with Danielle - a Criminology student from Retford - to get all the gossip on what the other girls were like to live with, how she originally wanted to become a professional footballer and how her perception of American supermodel and judge, Tyson Beckford, changed after meeting him.
We're sorry to see you go Danielle. How does it feel to have left the competition?
"At the time it was a bit heartbreaking and obviously devastating to have left quite early on. It was difficult to go from being part of the experience and then going back to reality and your normal life. But looking back at the experience, I don't regret anything."
Were you quite surprised to be eliminated?
"I tried to stay positive but when I saw my picture compared to the other girls, I lost a lot of confidence. Their photos were all quite strong. I think part of me knew I was one of the weaker ones and I had less experience, but I kept positive and hoped I'd get through."
Did you think any of the other girls in the bottom four - Abigail, Saffron and Laura - should have gone instead of you?
"Personally, I thought Abi would be going home. Since the makeover I kind of relaxed – I shouldn't have – but because she refused the makeover, I thought she would automatically be put on the line. I was quite surprised that they kept her in to be honest."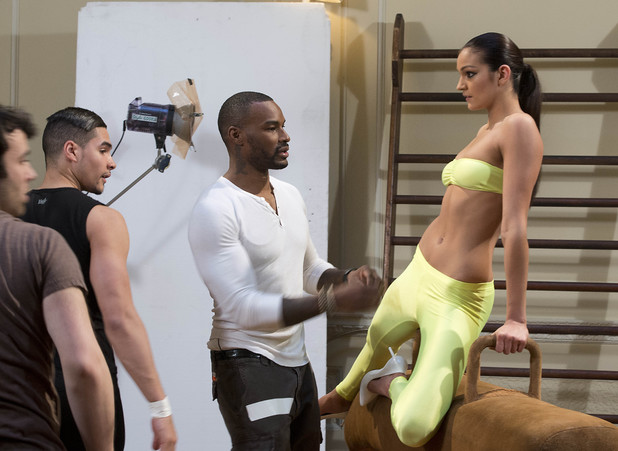 Your makeover was quite subtle, did you like that or did you want a more drastic look?
"I think makeover day is that day everyone fears and one that I was really nervous about. My family was a bit concerned at times and they were like 'Make sure you don't get your hair cut'. I've always had thick, long hair. I didn't know what to expect, I didn't want anything too extreme, but at the same time I was hoping for a bit of a change. I thought they'd at least give me a cut or a fringe, but at the same I was happy to keep my thick, long hair and not have to get it shaved."
What did you think of Abi and Saffron refusing to cut their hair?
"Well, I was friends with Saffron more, so I kind of sympathised with her because her hair was amazing anyway. I was surprised they wanted to cut it because it was just so thick and she suited it. Then again they know what's best. But Abi I didn't sympathise with at all. Everyone was saying she had the face shape that could probably pull off short hair. Saffron just said 'No' straight away, whereas Abi kept going back and forth and I think she started to mess around the hairdressers and Elle a little bit, saying that she would do it and then she wouldn't. That's why I was quite shocked that she didn't go home."
What was it like working with Louis Smith?
"I was really excited. We had no idea when we went to the photo shoot that he would be there and then when we walked in and saw him it was the biggest surprise. He was really nice and really helpful and kind. It was a bit distracting to work with him though, he's very good looking in real life.
"It was weird because I went all shy around him and now I wish I'd made more of a connection with him because he tried to talk to me and I didn't want to look like I was trying to have a chat with him so I carried on with the photo shoot and there wasn't much of a connection in the picture. It's hard because you don't want to overstep your boundaries. He makes it look really easy as well."
Who would be your dream man to shoot with – if you could have swapped Louis for someone else?
"This is going to sound really strange and it never gets a good reaction, but Simon Cowell. My mum thought it was a crush from when I was younger that would wear off, but I don't think it has. People either love him or hate him!"
What was it like living with the other girls in the model house? Was it bitchy?
"I don't think anyone wanted to come across as the bitch at the start. Everyone kept it all in, but there's only so long you can do that for because you're spending every day and every night with thirteen girls. We can't go off and do our own thing, we're with each other all the time so personalities start to clash and petty arguments start to happen and I assume that they'll only get worse."
Were there any girls that were quite difficult to get along with?
"Definitely Angel. When we all met at boot camp, she was the one I didn't really get a good vibe from and I felt she seemed a bit fake sometimes. I also thought she was quite immature at times too. I never had a serious conversation with her."
What did you guys make of Lauren's shocking announcement that she'd been homeless?
"It's obviously an awkward subject, but at boot camp, within ten minutes of knowing us, she'd told everyone this story. When she told me I felt really bad and I felt sorry for her, but then when I found out that she'd told the other girls in boot camp too, I found it strange that she opened up to people so soon. Maybe she just felt comfortable talking about that. Everyone could talk about our sad stories, but we just didn't want to do that so early on. I felt it was a bit strange for her to bring up, it made it a bit awkward."
Who was your favourite judge?
"Tyson. It used to be Elle, but I didn't get a chance to do a shoot with her and then we did a shoot with Tyson and he's just so nice to work with and he's so cool. He kept you smiling in eliminations and when the mood was sad, he was trying to lift spirits and trying to make you laugh. He's just so down to earth, I thought he'd be more diva-ish, but he's the opposite!"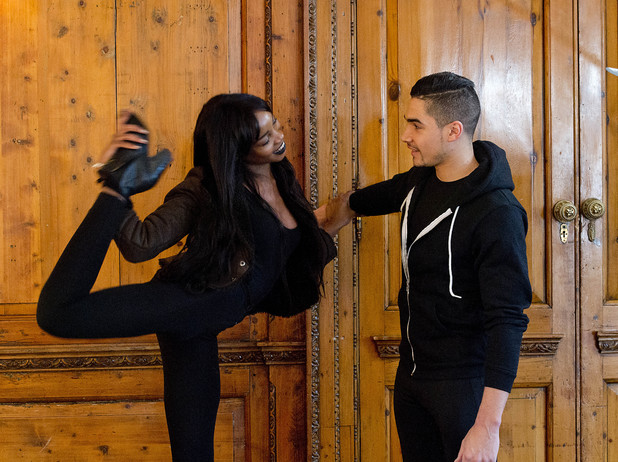 Are you going to pursue modelling professionally now?
"Well, I've got my final year of university and I've said that I'm just going to concentrate on that. I don't think my results this year are going to be that great because of being on the show, but as long as I get through to next year. Then after that I can put all my attention to getting more modelling experience."
Have you always wanted to be a model?
"I was a tomboy and wanted to be a footballer until I was 16 and then throughout school my teachers would always keeping saying that I looked like a model. One teacher just got back in touch with me now actually, saying 'I knew you'd do it'. I never thought of myself like that.
"Then one of my friends encouraged me to go for this audition. I'd sent all my pictures off and I'd been knocked back so many times, I kind of gave up a little bit. But this
BINTM
opportunity came up and it's so good for girls who want to get their foot in the door. I'm really glad I did it. It's made me believe in myself a bit more."
Who would you like to see win the competition now that you're out of the running?
I hope Sophie and Naomi make it through. The last week I was there I really bonded with them. Some of the other girls made it feel like a competition and when I was feeling down, instead of rubbing it in my face that they'd done well, Sophie and Naomi tried to pick me up. They never bitched about me for no reason. They deserve to win and they are beautiful girls too.
Britain & Ireland's Next Top Model airs Thursdays at 9pm on Sky Living.
Were you surprised to see Danielle leave? Which girl is you favourite? Let us know below as the best comment from across the website each week wins £50!