Hollyoaks star Nick Pickard has removed all of his body hair for his character Tony Hutchinson's cancer storyline.
Nick, who has starred in the C4 soap since the first episode, has not only shaved his head but he has also gone through the pain of waxing his chest, legs and eyebrows for his role.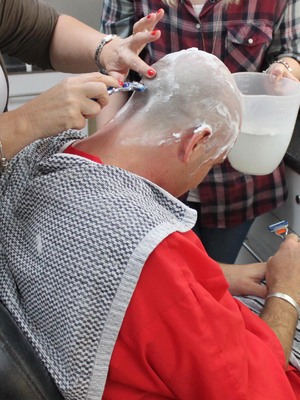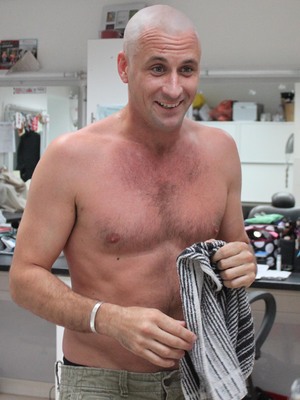 His
Hollyoaks
co-star Ashley Taylor Dawson, who plays Darren Osborne, was on hand to offer his support - and to also get involved with pulling off some of the wax strips. Ouch!
Nick, however, believes the pain and loss of his thick brown hair is worth it to raise awareness and to portray a realistic a representation as possible.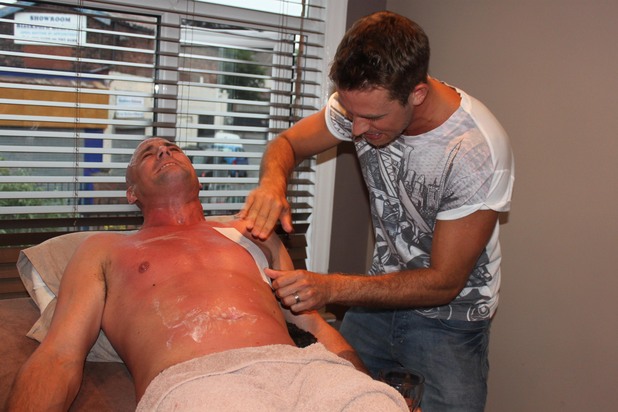 In
Hollyoaks
, Tony has been diagnosed with testicular cancer and, in forthcoming episodes to air later this summer, will begin chemotherapy treatment.
Nick said: "I am extremely honoured and humbled to be asked to portray Tony's current cancer storyline, therefore, I had no doubts about having all my body hair removed in order to accurately depict the effects of chemotherapy treatment.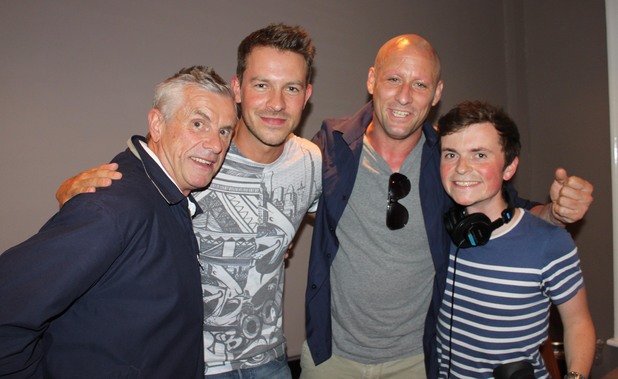 "We should all remember that it is the real life sufferers of cancer who show courage everyday as they battle the disease."
Earlier this month, we told how
Hollyoaks' Kurt Benson - played by Jeremy Edwards, Rory 'Finn' Finnagan - James Redman, and Dom Rilley - Nick's real life brother John, are returning for a week of late-night specials
to coincide with Tony's cancer battle.