Andrea Begley has been crowned the winner of The Voice UK 2013!
The visually impaired Northern Irish singer, who was coached by The Script's Danny O'Donoghue, was named the winner over
Leah McFall
, Mike Ward and Matt Henry on Saturday night's (22 June) live final.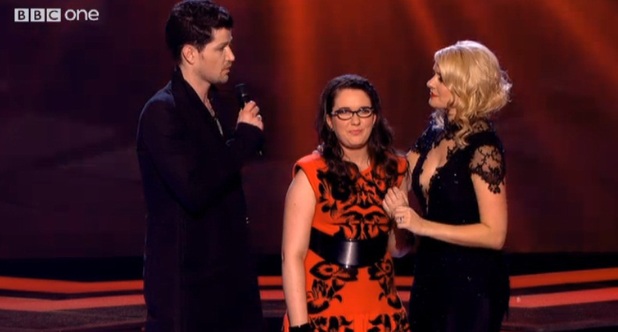 A stunned Andrea, who won a recording contract, said: "I actually can't speak! I never would have imagined this. First and foremost I have to thank everyone at home for voting for me. Hopefully I'll try my best to put your vote to good use and be a success."
A thrilled Danny added: "I'm so proud of you. It just proves a great singer with a great song can smash down walls. You're an inspiration to me and I've learned more from you than you've probably learned from me."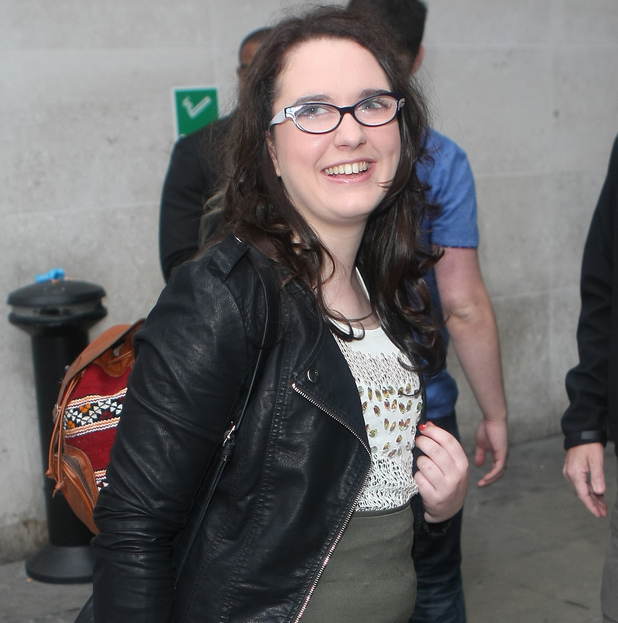 Andrea had kicked off her evening's performances with 'My Immortal' by Evanescence, before joining The Script for 'Hall Of Fame' and then ending her night with 'Angel'.
Earlier, viewers saw that Danny had whisked her off to the Isle of Wight festival to meet The Script and watch them performing 'Hall Of Fame' live as preparation for her performance.
Bookies' favourite Leah, who was coached by will.i.am, and Mike, who was coached by Sir Tom Jones rounded out the night's top three, although who was in second place and who was in third was not revealed.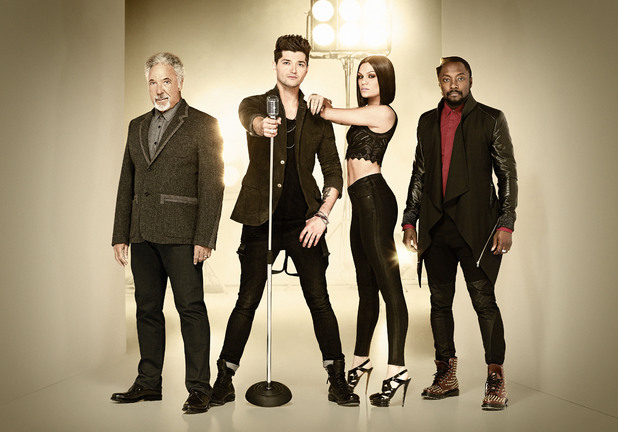 Matt, who was coached by Jessie J finished in fourth place when the results of the first of the night's votes were counted. He had performed 'Babylon' for his solo song and then 'Never Too Much' with Jessie for their duet.
He told
The Voice
co-host Holly Willoughby that being in the competition had "meant the world" to him and he had learned so much. Jessie said she disagreed with the result because his performance was fantastic and it shows that people at home need to vote.
will stood up to interrupt Jessie and say how shocked he was that Matt had been sent home based on his performance. "I'm discombobulated," said. "That's a word."
The final kicked off with the judges performing 'Get Lucky' by Daft Punk and Pharell Williams. Here's how the rest of the show went:
THE FIRST PERFORMANCES
Mike Ward - Team Tom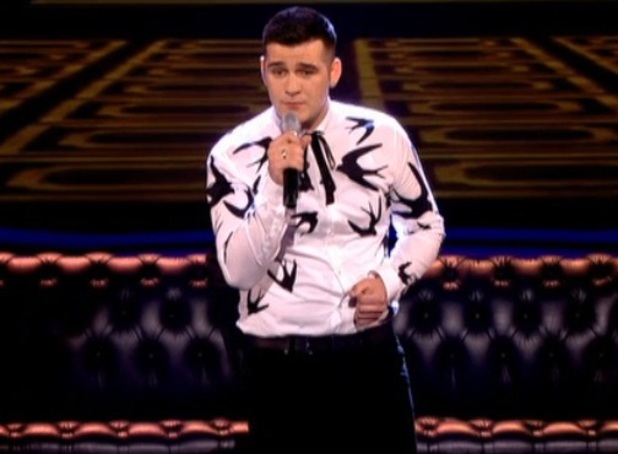 Mike kicked off the night's performances with 'Suspicious Minds' by Elvis Presley - who was friends with Tom Jones! Tom says his confidence has grown throughout the show and he's a "lovely man" who will become a star. will.i.am says he was "grooving" throughout and it was a great performance. Danny reckons he's really grown through the show and this was one of his best performances. Jessie says he's improved since the start and she can tell he was relaxed and enjoyed it.
Andrea Begley - Team Danny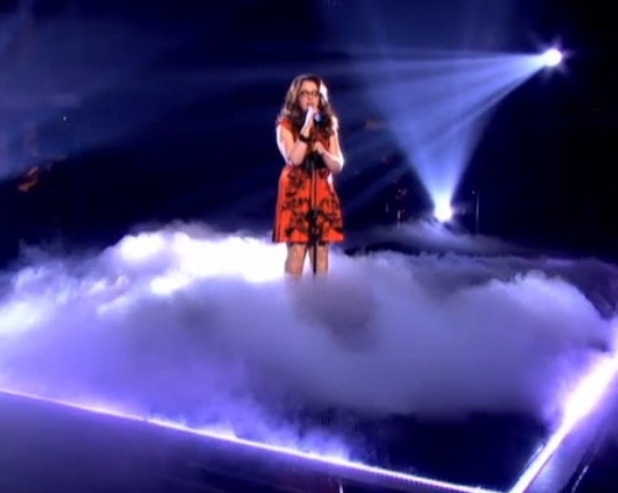 Andrea was the second singer of the night with the haunting 'My Immortal' by Evanescence. Danny calls it a fabulous performance and reveals Andrea was really nervous backstage. "There wasn't one hair on my whole body that wasn't standing up," he adds. Tom says she has a beautiful, emotional sound and her pitch is great. "She hits me right here (in the heart) and she does every week she's been on." Jessie says she's proud of Andrea, while will says she's a calming, soothing singer who provides him with a great escape. He says he'd listen to her album if he'd been having a bad day.
Matt Henry - Team Jessie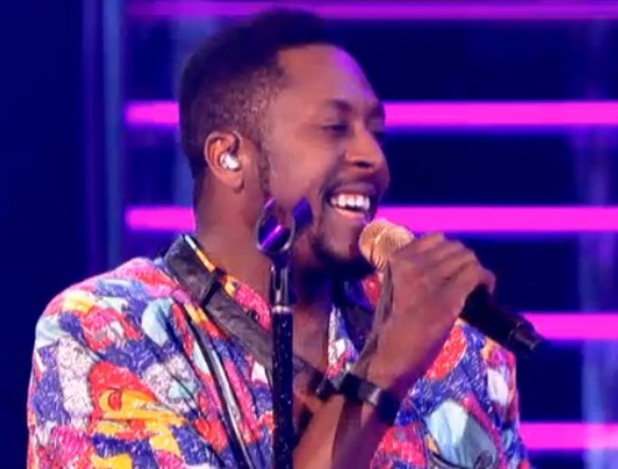 Matt performed 'Babylon'. Jessie says: "This is the final and that was a final performance. Amazing." Tom says the performance was great and he upped his game for the final. He thinks he's a soul singer from the old school days. "He could sing whatever he wanted to sing and it would be great." Danny says that is his favourite song and he did it justice. will calls it "art" and an excellent performance. He also loves the fact he and Matt look alike!
Leah McFall - Team will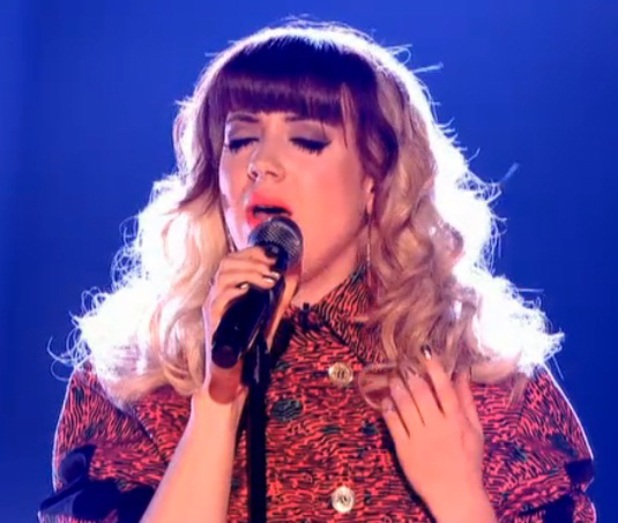 Leah chose the tricky 'I Will Always Love You' as her first song of the night. will says he knows how nervous Leah was before and it's a hard song. He's worked with Whitney in the past and she was a friend. He thinks she would be proud of Leah doing something she was afraid of - she tried to get will to let her do another song. Tom says to tackle a song like that you have to be special and Leah has managed to make the song her own. "Leah is a freak but in the best possible way!" he says. Danny says she has a God-given gift or, as he put it: "God didn't just kiss her throat, he made out with it." Jessie thinks thousands of girls will be looking at Leah tonight and wishing they could sing like that.
THE DUETS
* Mike Ward and Sir Tom Jones - 'Green Green Grass Of Home'
* Andrea Begley and The Script - 'Hall Of Fame'
* Matt Henry and Jessie J - 'Never Too Much'
* Leah McFall and will.i.am - 'Bang Bang'
THE SECOND PERFORMANCES
Following the news that Matt Henry had finished in fourth place, the remaining three contestants returned to the stage to perform their favourite songs of the series.
* Mike Ward - 'Don't Close Your Eyes'
* Andrea Begley - 'Angel'
* Leah McFall - 'Loving You'
THE GUEST PERFORMANCES
After the judge/contestant duets, Robbie Williams and Dizzee Rascal hit the stage on their scooters for a pretty energetic, packed full of fun rendition of 'Goin' Crazy'. The rather lovely Michael Buble was also on hand to perform 'Who's Lovin' You'.