Britain & Ireland's Next Top Model returned this week with an explosive double bill that included a stunning bridal catwalk show, a daunting make-up free challenge and a glamorous photo shoot with Company magazine.
Unfortunately, 19-year-old
Christina Chalk
didn't do enough to impress judges Elle Macpherson, Tyson Beckford and Danni Minogue and failed to secure a winning shot while on set for Company's editor, Victoria White, which meant that the bubbly brunette was sent home.
Reveal
caught up with Christina to find out how it felt to be the first girl eliminated from the show, what it was like living in the model house and which girl she is rooting for to win now that she is out of the running.
Surprisingly, the student admitted that although her elimination was initially upsetting, it actually came at the right time because it meant she could go back to university and continue with her degree.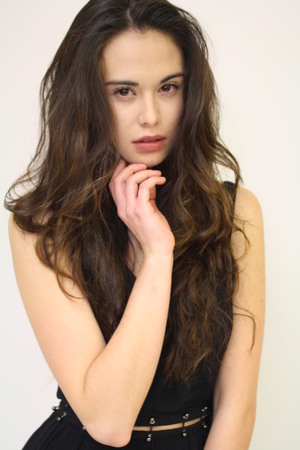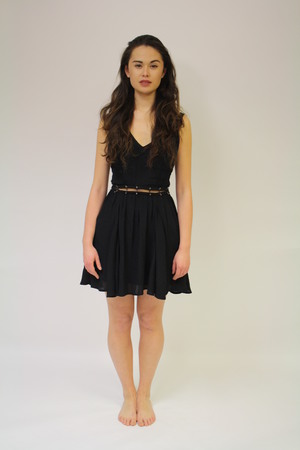 Commiserations Christina. How did it feel being the first girl to be sent home?
"It was gutting because it was such an exciting journey so far and you didn't know what was happening next, so I didn't want to miss out on all the fun things everyone was doing. In a way, when I was there it didn't really feel that real and I thought I'd probably be eliminated soon and I'd be going back to uni, so I was still kind of down to earth in that kind of sense. It was a nice break from uni!"
Were you surprised to be eliminated over the other three girls, Saffron, Danielle and Sarah?
"I don't want to sound big headed, but I was a bit surprised that I was eliminated. But there were so many good girls in the show and none of us really knew what they were looking for and it was right at the start. It was difficult to tell who was going. I know when I looked at my photo [after the Company magazine shoot] I was really disappointed with it. Maybe I should have pleaded a bit more but it's not really like me to beg. I'm quite proud in that sense."
Do you think anyone deserved to go home before you?
"Of course Danielle didn't really have any experience and Sarah had been quite upset and she thought she was definitely going. She was upset throughout the time I was there and she was always crying to me and I was always comforting her. But then obviously it was the other way around! Everyone did their best with the experience that they had. I didn't think anyone was particularly weak."
What was it like being in that luxury model house?
"It was really cool. I got to say at least that I got to the house! I was the only person from Scotland too, so I was very proud of myself for that.
"There were so many beds in the rooms of the house that it kind of reminded me of when I went to Africa and we all had to share a dorm! But obviously this was luxury. It was nice to have all the girls in the same room, but it was really noisy. And then the kitchen was full of treats and the lounge was so nice. I had to go back to my student flat when I left the show and it was so gutting."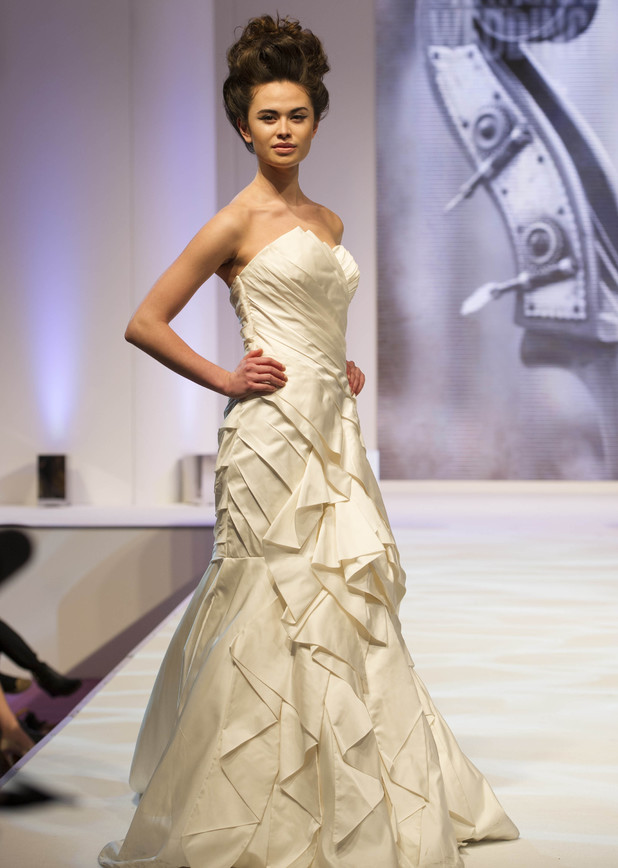 Was it quite bitchy while you were there or was everyone still getting along?
"I think everyone was forming their friendship groups and starting to gauge everyone's personalities. There was a little bit of bitchiness, but what I was hearing from the girls I thought I probably could have seen coming. Angel M was quite loud and bubbly, so I think she stepped on some people and maybe annoyed a few people. It's okay when you're not with someone all the time, but it can be so tense when you're in a house with someone every single day for 24 hours."
What was the toughest part of the competition for you?
"I think the Company shoot was quite hard because obviously you had the client there. When Danni said 'You've got so many looks' I thought that was quite a nice thing to say, but then maybe I took that the wrong way because when it came to judging it seemed like I was really alive at the start and then I kind of dimmed down. It was weird because I was trying to do what she was saying on set, then obviously I did it wrong. It's so hard to understand what the judges mean; I was just so excited about the shoot, I was having a great time, but they were really serious. Maybe I was having too much fun! But I don't regret it at all.
Who was your favourite judge?
"Probably Tyson because I thought he was quite laid back and cool. But then Danni was quite straight to the point on the judging panel and I liked her honesty. Then again, I am quite sensitive."
Was it difficult taking criticism from the judges?
"You're not used to being criticised to that extent. It's quite hard to take on, but I'll bear it in mind for my future modelling jobs, if I get any!"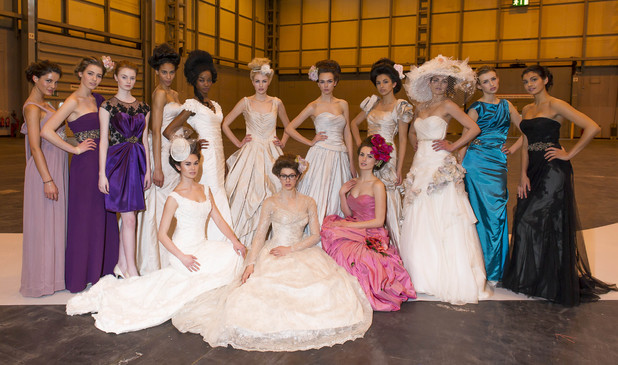 Has being on BINTM made you want to pursue modelling professionally now?
"I'm actually glad that I got eliminated at the time that I did because I was able to continue my studies at uni. I think at the moment I'll keep modelling part time because being judged on your looks can be hurtful and from day to day, you don't want to be rejected all the time because of that. I would rather get criticised about my lack of knowledge because then I can go and learn it, whereas with your image you can't change what's there, unless you change your style.
"I will probably stick with a career that is relevant to my degree after uni. I'd love to do modelling but maybe it's not exactly for me. I'd love to do presenting."
Did you feel pressured to look good and be stylish all the time in the model house?
"I wanted to look good because all the other girls looked so cool, but obviously I'm a student so I don't really have a lot of money. So it's style on a budget!"
Which of the girls do you want to see win the competition now that you have left?
"For me, I really want Naomi and Sophie to win, but I know that at the Company magazine shoot they really liked Emma because she did a really hard pose, so I'm not sure who will actually win."
Britain & Ireland's Next Top Model airs Thursdays at 9pm on Sky Living.
Were you surprised to see Christina leave? Which girl is you favourite? Let us know below as the best comment from across the website each week wins £50!