Geordie Shore is known to cause controversy and now the show has sparked new outrage after one cast member was filmed jumping off a balcony into a swimming pool below.
Scott Timlin
is shown in the trailer for the new series leaping off a high balcony into the water as co-star Gaz Beadle tells viewers: "He's not meant to be doing this".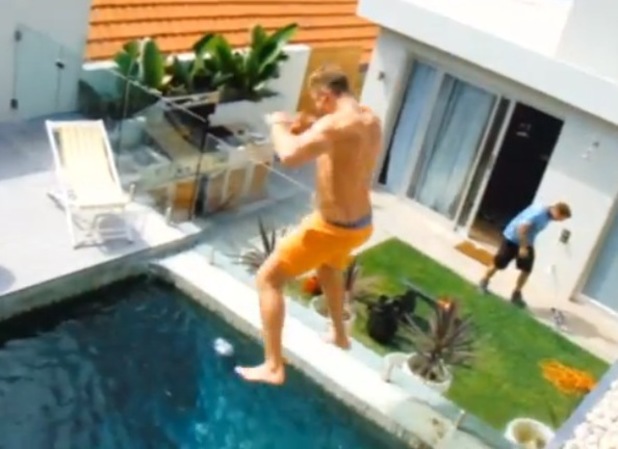 The stunt has been slammed by campaigners who are desperate to stop young holidaymakers from harming - or even killing - themselves by doing such things.
In the past year, three people have already died from falling off balconies while 10 others have been injured. The Government's Foreign Office is currently running a campaign with ABTA: The Travel Association in which they urge people: "Your hotel balcony is there for relaxing on. It's not a shortcut to your mate's room or a diving board to the pool."
A spokesman for ABTA tells
Reveal
: "Each year too many young people are permanently injured or worse because they've tried to climb over or dive off their hotel balcony.
"ABTA works closely with the Foreign Office and tourist authorities to warn young people about the dangers of jumping from balconies and so it is disappointing to see a popular programme like
Geordie Shore
glamorising this.
"As we head into peak summer season, we would advise all holidaymakers to use their balconies safely and prevent more of these tragic and avoidable incidents."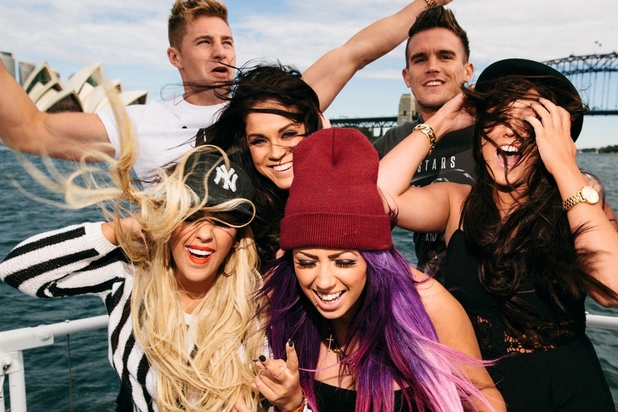 The new series of
Geordie Shore was filmed in Australia
and it is thought the balcony stunt took place at the stars' house.
Fans are, however, looking forward to seeing what the cast got up to Down Under. One tweeted: "The new
Geordie Shore
series looks absolutely amazing!!!!"
Another added: "So excited for the new series of
Geordie Shore
, starts the day after my birthday yay."
Geordie Shore: Going Down Under launches 9 July at 10pm on MTV.