The Apprentice's Alex Mills wears dark eye make-up and a pair of shorts teamed with black shoes and purple socks in tonight's episode of the show.
Alex dresses up as a 'bad date' after Lord Alan Sugar sets the candidates the task of creating a dating website and its own advertising campaign.
While the other team opt for an over 50s theme, Alex's group are focusing on a younger market - and he is more than happy to put himself forward for their TV commercial.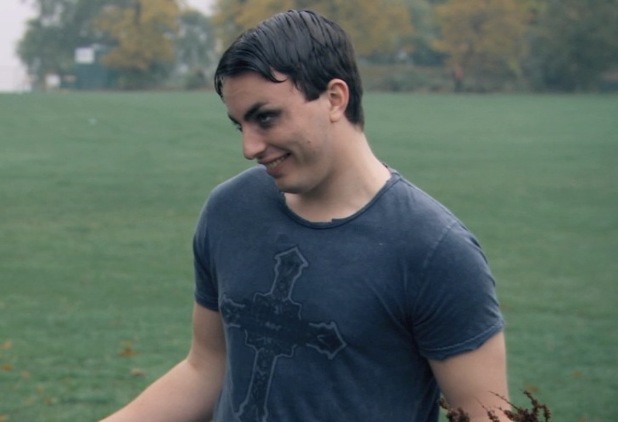 In a preview clip, Alex tells the camera: "I'm going to be playing a bad date...before she meets Prince Charming."
He is also shown gazing in a make-up mirror, saying: "Looking good!" Lord Sugar's righthand woman, Karren Brady, does not seem to agree though...
Camera woman Leah Totton isn't happy with the way it is going either, declaring: "No, no, no...I'm not liking this at all. It totally went wrong, this is wrong."
Meanwhile, things aren't going well for the other team too. Outspoken candidate
Luisa Zissman is seeing telling Jason Leech that he's "giving her a headache" in another clip (watch it here!)
.
The Apprentice, 9pm, BBC1, Wednesday 19 June.
Watch the preview clip below and tell us what you think, as the best comment from across the website each week wins £50!