The Apprentice's Luisa Zissman seriously loses her patience with fellow candidate Jason Leech in the upcoming episode of the TV show.
In a new preview clip, Jason and Luisa are shown at a design studio after this year's candidates are set the task of creating an online dating site and advertising campaign.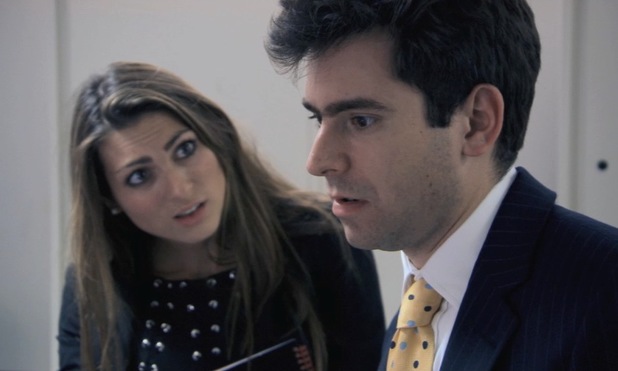 But after constantly changing his mind about what colour theme to use with their over 50s concept, Luisa tells Jason that he has given her a headache.
"You've just made it look worse," she tells him, as they look over their Friendship and Flowers' website logo.
"Jason, this is absolutely ridiculous. You're giving me a headache, I've got a headache because of you."
The pair continue to argue as they walk through the offices of the studio, which causes a few raised eyebrows among the staff.
Then, as they leave the building, Jason admits: "Maybe on a design task I shouldn't have been a PM."
The Apprentice, 9pm, BBC1, Wednesday 19 June.