Denise Welch, Ed Byrne and Amir Khan join host Ben Shephard in this week's Tipping Point: Lucky Stars.
A game of knowledge, skill and tactics, the idea is that players must answer questions to win a turn on an extraordinary machine filled with counters worth thousands of pounds.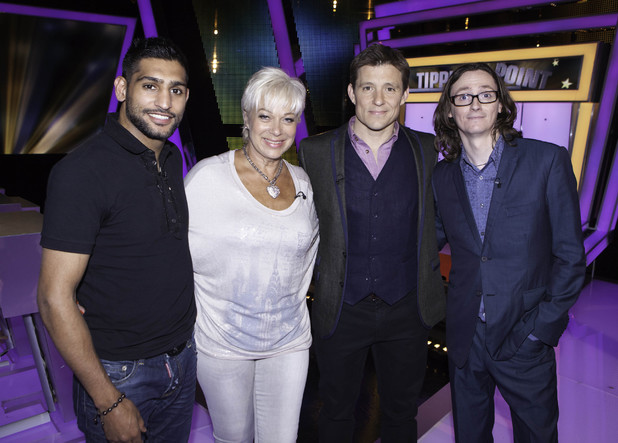 If they get a question wrong, the machine won't pay out, and the player with the least amount of money at the end of the round is eliminated.
The jackpot can rise to £20,000 and the last player standing goes head to head with the Tipping Point machine to try to win the golden jackpot disc and give the whole lot to a charity of their choice.
Tipping Point: Lucky Stars, ITV, 7pm
> Check your daily horoscopes here!
> The latest celebrity news and pictures
> Funny, shocking and inspirational real life stories