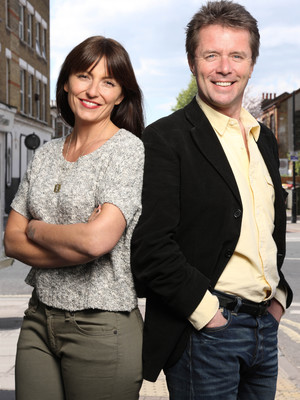 Davina McCall and Nicky Campbell set out to reunite separated families in the new series of Long Lost Family.
Wanting to get mothers, fathers, sisters, brothers, sons and daughters back together after sometimes a whole lifetime apart, the pair are about to take us, as well as the people they're helping, on a very emotional journey.
In tonight's opening episode, Alan Ross-Harper is searching for his birth mother who gave him up for adoption in 1958. After a long and difficult search, Alan's mother was tracked down to New Zealand – and in a rare twist, is married to his birth father. We'll get the tissues out for the moment they're reunited!
We'll also meet 68-year old Susan Udy who is searching for the daughter she gave up for adoption 46 years ago. Susan wants to give her a ring that belonged to Susan's mother, and we'll be there when she finally gets to do that.
Long Lost Family, ITV, 9pm
> Check your daily horoscopes here!
> The latest celebrity news and pictures
> Funny, shocking and inspirational real life stories