EastEnders, Corrie, Emmerdale, Hollyoaks: we take a look at tonight's top soap stories…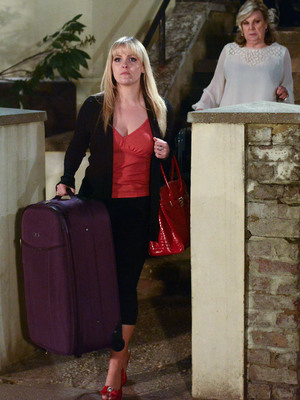 EastEnders, BBC1, 8pm
Tanya packs her suitcase and reveals to Abi she is leaving Walford as it's the only thing that's going to help Lauren.
Abi's heartbroken and begs her mum to tell Max what she's planning, but Max has problems of his own as he rages at Kirsty for her pregnancy lie.
He turns up at Tanya's and tells her he loves her and only wants to be with her, but left with no option, Tanya tells him she's off and it's for the best.
Max is gutted as he realises this time there's no changing Tanya's mind. Can he keep the rest of his family with him, or will they leave with Tanya?
Coronation Street, ITV, 7.30pm & 8.30pm
David ups his plan to split Nick and Leanne up by taking his brother for a drink, and offering him some friendly advice on his wife.
When David suggests there's something going on between Leanne and Peter, Nick can't ignore his niggling doubts and returns home to interrogate Leanne.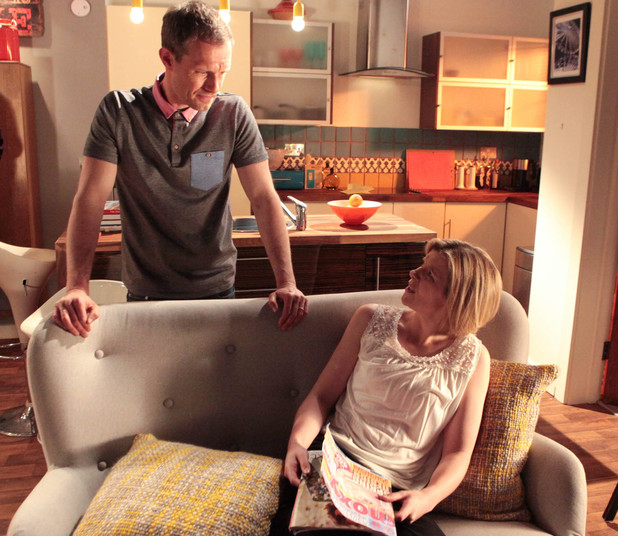 She's not impressed with his jealousy and tells him to stop being ridiculous, but that only serves to rile Nick up even more.
Emmerdale, ITV, 7pm
Adam wakes on the sofa after his night with Katie and starts to wonder where he stands, worried he was just being used to make Declan jealous.
Katie is furious when she sees Declan later that day and he tells her he knows they'll get back together because they always do.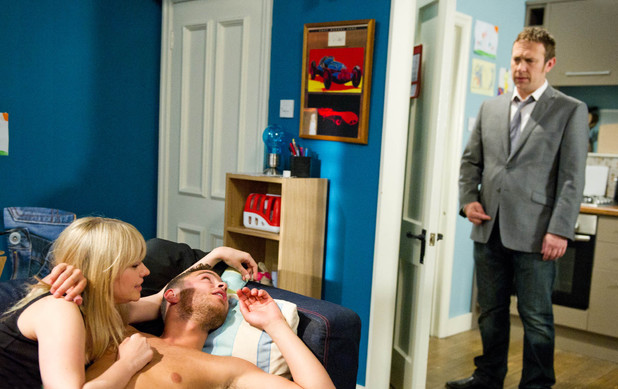 Deciding she needs to make a serious point, she seduces Adam again, calls Declan to come round to talk, only for him to walk in on her getting jiggy on the sofa with Adam!
Hollyoaks, C4, 6.30pm
Needing the cash to pay the rent, Sinead decides to take sleazy Frank up on his proposition, but only if he pays her £500 to sleep with her instead of £200.
He agrees and Sinead heads to the hotel room to meet him. Will she go through with selling herself, or will Sinead come to her senses?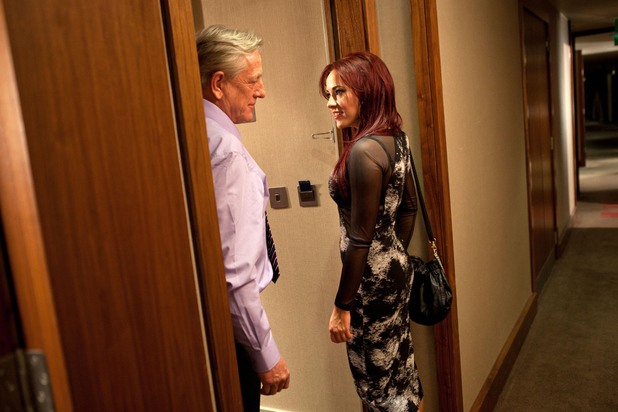 Whatever happens she walks away a richer woman and thinks she's hit on a money-making scheme. Is Sinead on a downward spiral?
> Check your daily horoscopes here!
> The latest celebrity news and pictures
> Funny, shocking and inspirational real life stories