EastEnders, Emmerdale, Hollyoaks: we take a look at tonight's top soap stories…
EastEnders, BBC1, 7.25pm
Kirsty is struggling with the amount of time Max has been spending with Tanya while Lauren's been ill.
Max tries to reassure Kirsty, but she's still far from happy, and when Kat accosts her and asks her whether she's done a pregnancy test, Kirsty starts to crack.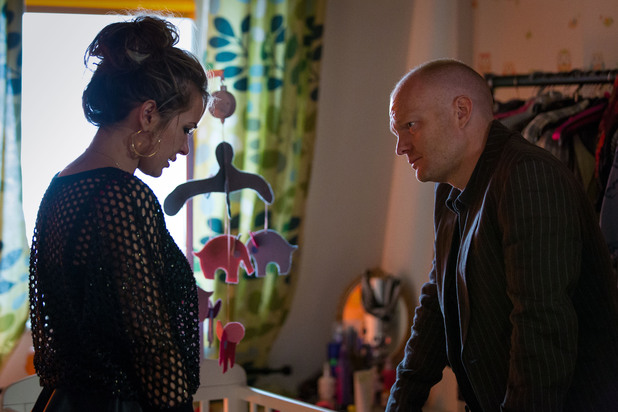 Kirsty takes the test back at the flat, but while she's waiting for the results, she hears someone at the door so she quickly throws it in the bin.
As she looks out the window, she sees Carl walking away and talking to Max in a heated conversation. Does Carl know the truth? Either way, Max is about to find out Kirsty isn't pregnant at all – and he isn't going to be happy about it...
Emmerdale, ITV, 7pm
As Robbie stirs things up about Debbie's involvement in Belle's collapse, Debbie has no one left to turn to.
With Belle out of hospital, Debbie goes to visit her, but receives an unfriendly reception from the Dingle clan and is made to leave.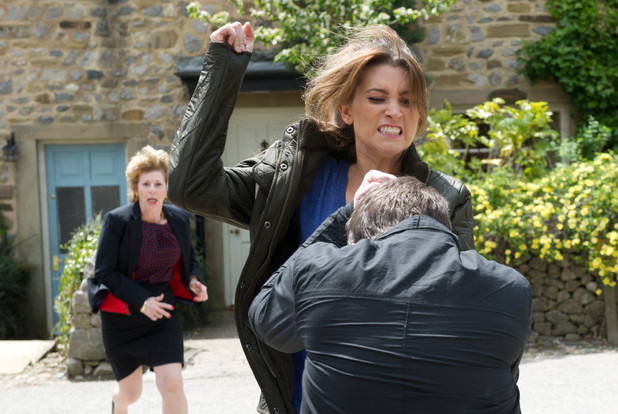 She heads over to collect her kids from Andy, but after what Robbie's been saying, Andy won't let her have them. As Andy turns her away, distraught Debbie sees Robbie lurking in the shadows and her fury overtakes her and she lunges at him.
Diane rushes out and is forced to come between the pair, as Debbie threatens to kill him. Will Debbie get her revenge on Robbie – or will Cameron, who's sniffing around, get there first?
Hollyoaks, C4, 6.30pm
After her release from prison following Anna's confession, Leanne admits her love for Dennis and the smitten pair share a kiss.
Dennis instantly drops down on one knee and proposes to her, but what will she say? Are these two destined to be together, or will it all end in tears?
> Check your daily horoscopes here!
> The latest celebrity news and pictures
> Funny, shocking and inspirational real life stories