EastEnders, Corrie, Emmerdale, Hollyoaks: we take a look at tonight's top soap stories…
EastEnders, BBC1, 8pm
It's Abi's birthday, but as ever, all the attention is focused on Lauren, who's still missing after disappearing with a stranger from the R&R.
When Lauren stumbles in, it's clear something's terribly wrong as she's in agony and on the verge of collapsing. Cora instantly calls for an ambulance, but as Lauren worsens Tanya and Jack decide to take her to the hospital themselves.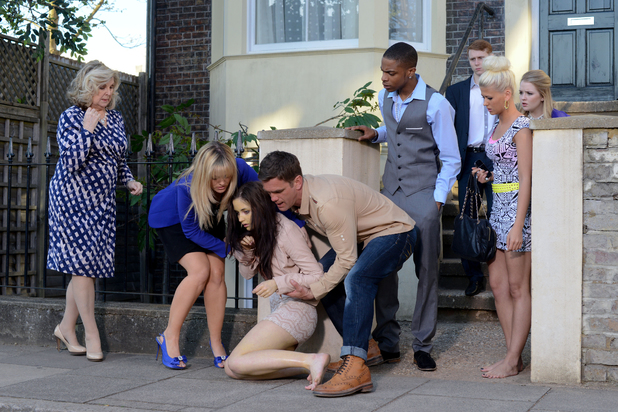 They manage to get Lauren outside, but she falls to the floor in agony and tells her mum she's terrified. Will Lauren be okay?
Coronation Street, ITV, 7.30pm & 8.30pm
Izzy and Tina are notified of their first court appearance to fight for the baby, and both are in turmoil over their feelings.
As Izzy realises it's going to cost a lot of money and take years to go through the courts, Tommy warns Tina how much of an effect taking a baby away from his mother will have.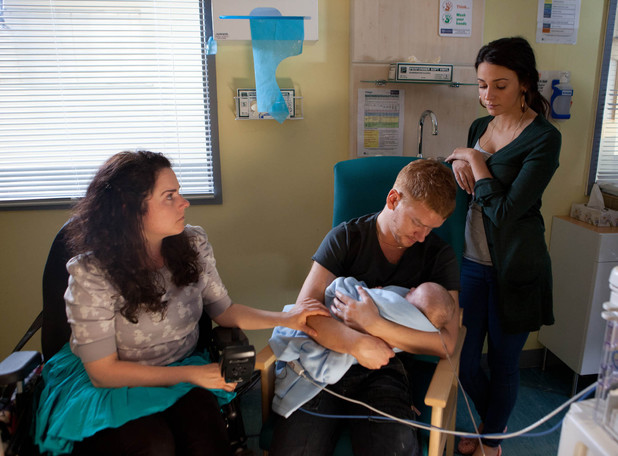 Eventually, Izzy arrives at the hospital and tells Tina she's won, she won't fight her for the baby. Izzy and Gary say a heartbreaking goodbye to their son as Tina watches on. Will she change her mind?
Emmerdale, ITV, 7pm
Debbie is mean to Belle when the youngster catches Deb moving the dodgy vodka from the Dingles'.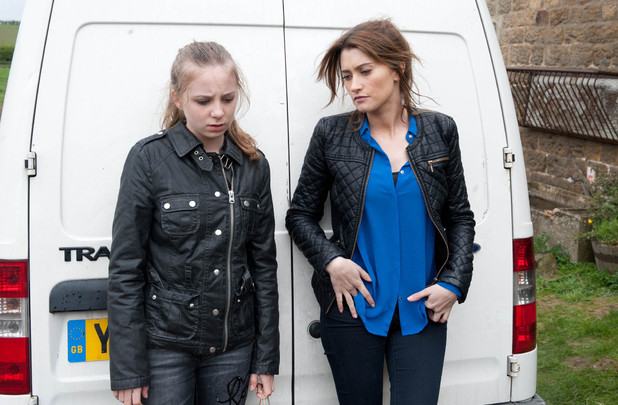 Keen to keep Belle out of her dishonest dealings, Debbie snaps at Belle and tells her she doesn't need an annoying little girl hanging around.
Upset Belle runs off, but trouble is just around the corner…
Hollyoaks, C4, 6.30pm
Patrick is trapped and unable to move for fear Anna will torch the flat and kill them both, but just as she's about to flick the lighter on, Sienna appears from the bedroom.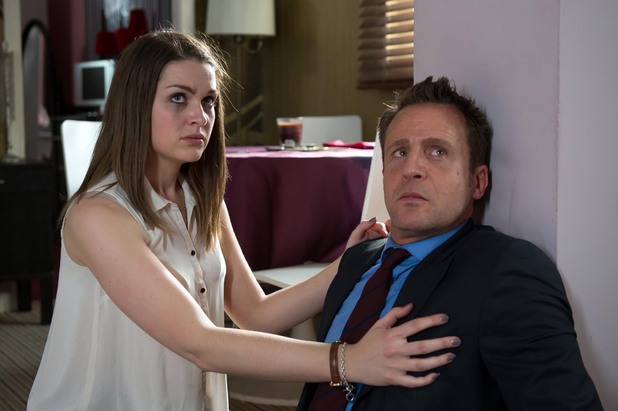 She sides with her father, and Anna feels she's left with no choice, but to kill them all.
With time ticking on, can anyone save Patrick and Sienna from their fate?
> Check your daily horoscopes here!
> The latest celebrity news and pictures
> Funny, shocking and inspirational real life stories