Big Brother fans have been treated to the first look of the new Diary Room chair!
With just one day to go until the launch of the new
BB
series, the famous seat has been unveiled and it's a far cry from what we're accustomed to seeing.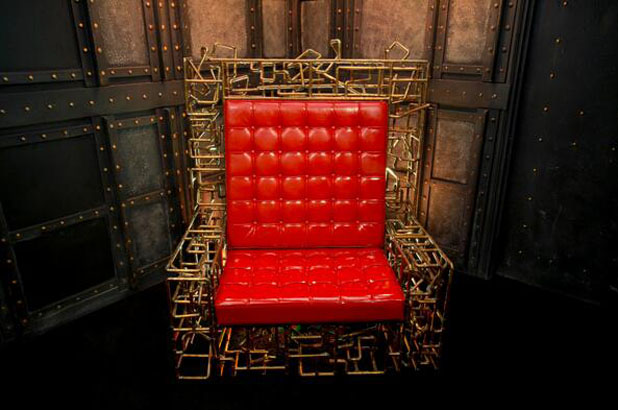 This year, housemates will be speaking to Big Brother in a straight-backed quilted chair. Apart from it looking pretty uncomfortable, the metal bars and dingy walls make the Diary Room look like a high security jail unit.
It doesn't look too inviting for the housemates, but the official
Big Brother
Twitter described it as "A lovely new Diary Room chair for summer 2013! The perfect spot for offloading to Big Brother."
The copper detailing does, however, tie in with the theme of 'self-sufficiency and recycling', which will be the focus of this year's show.
The overall design is a contrast to the
remainder of the vibrant Big Brother house, which has undergone a colourful eco-friendly makeover after being revealed earlier this week
.
Housemates will be in for a rough ride, as this series is promised to be the harshest yet - we can't wait!
Big Brother: Lies and Secrets returns to our screens on Thursday 13 June at 9pm on Channel 5.