The Valleys cast are causing even more mayhem in the penultimate episode of the show tonight, as they hit the go-kart tracks and pose for a steamy semi-naked photo shoot.
Nicole Morris is particularly pleased to be going on a go-karting trip on this Tuesday's episode (11 June) since she hasn't had the best luck with driving cars in the past. In fact, the gang take it upon themselves to try and improve Nicole's skills behind the wheel by getting her in a go-kart!
The petite stylist explains her reason for wanting to go go-karting and says: "My first driving lesson was a disaster – I broke the car! I just don't think it's safe for me to be on the roads just yet, so I'm going to build my confidence up in a go-kart."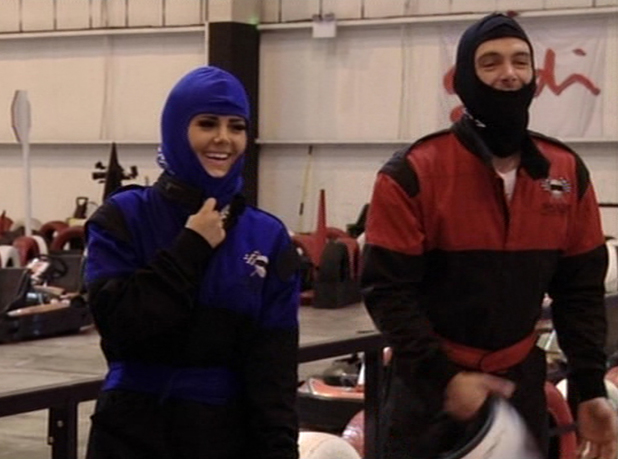 DJ and model, Liam Powell then adds: "Today's mission is to turn Nicole from a terrible driver into just... a bad one"
And once she's in the go-kart seat and kitted out in all of the relevant gear, it seems Nicole can't get enough, as she admits that the experience is "brilliant".
However, she's soon brought back down to Earth and realises that she might not have mastered how to pass a driving test just yet.
"If you crash in your driving test, you can still pass though, can't you?" she says. Ermm, not quite Nicole!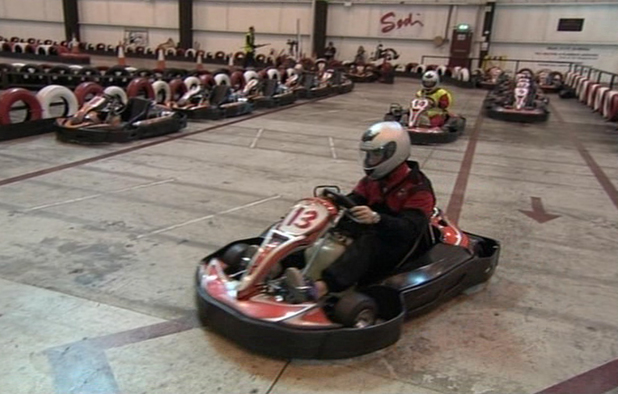 Aspiring glamour girl, Lateysha Grace, doesn't sound too keen on Nicole's go-karting skills either, as she blurts out: "That girl should never, ever, ever be let near a car again. Ever."
Also in the episode, the girls are set the task of taking a perfect picture that will become the face of their boss, Jordan Reed's club night called Glam.
Up and coming models, Natalee Harris and Jenna Jonathan, as well as feisty Lateysha, are each up for the challenge and strip down to nothing but a fur coat in order to be in the running and have their faces all over Jordan's club's flyers.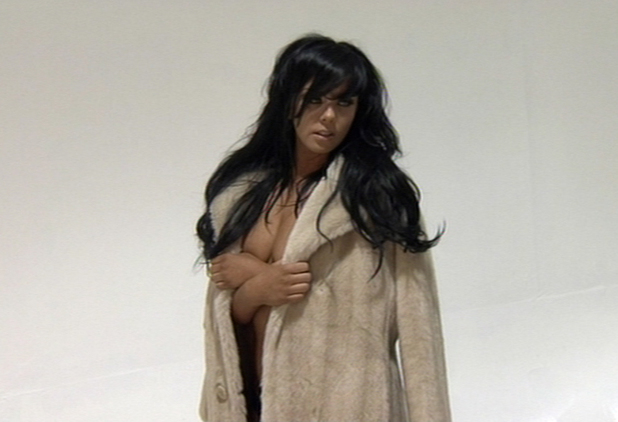 "I'm practically naked in a fur coat, how could I be any more sexy?" Natalee asks, while a lavish cream fur coat is draped around her shoulder.
But Lateysha's competitive streak is strong and she believes that she's in with the best chance of becoming the face of Glam.
"The face of Jordan's nightclub has my name written all over it," she says. "This actually feels like a real photo shoot, I don't even mind the others being here, but they haven't got what I've got."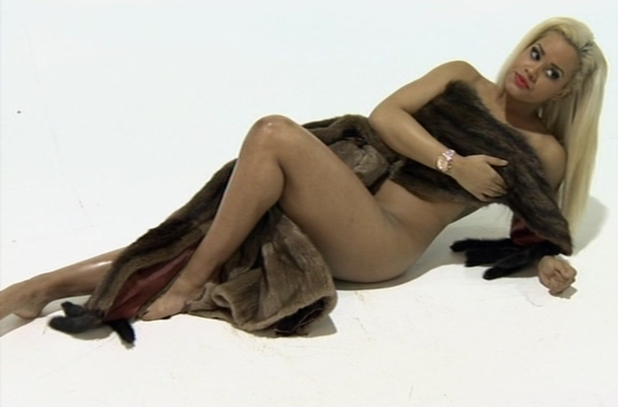 And although Natalee feels extra confident and sexy on set, she admits that Lateysha has got one asset that the others don't.
"Lateysha cracks me up, she takes everything so seriously. She does have a great J-Lo bum though," Natalee says.
Wow! It definitely sounds like this episode is not one to be missed - especially since the second series of the hit Wales based show is almost over.
Catch the penultimate episode tonight (11 June) at 10pm on MTV.
Are you a fan of The Valleys? Let us know below!