The Apprentice's Alex Mills brands fellow contestant Natalie Panayi "a bit stupid" in tomorrow night's episode.
The candidates are this week tasked by Lord Alan Sugar to sell outdoor and camping products at the Caravan and Motorhome Show in London.
But while attempting to flog a roof box which coverts into a boat, Natalie gets confused about the wooden seat, telling Alex that she thinks it's a table.
Alex then tells the cameras: "Natalie is a bit stupid, especially with the boat...saying, 'do you sit here, do you sit there?' I can't believe she didn't know it."
Meanwhile, on the other team, Jason Leech appears to do a marvellous job at wooing the general public with their collapsable camper.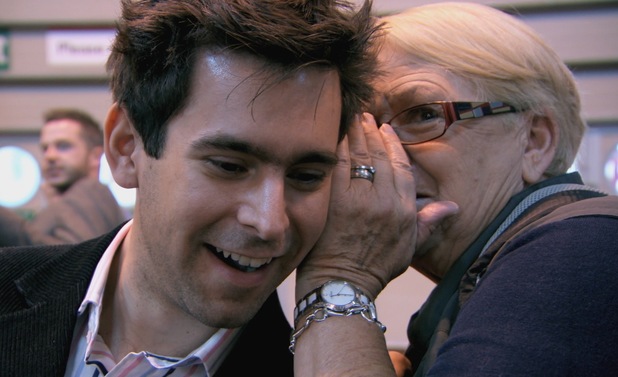 The croquet lover tells a couple: "Mount the steps...ascend. I'll come in with you just to show you how spacious it is. Have a perch and you'll see just how easy it is to slip in."
Lord Sugar's righthand women, Karren Brady, then comments: "Neil [Clough] thinks he's a far superior sales person than Jason, but actually, I think it's Jason's technique which is going down better.
"Sometimes rather theatrical, sometimes overly sincere, but the more mature person seems to really like it."
The Apprentice, Wednesdays, 9pm on BBC One
Read more:
The Apprentice winner Tom Pellereau becomes a dad!
Read more:
Big Brother house gets eco-friendly makeover - pictures!