We're ready for another fix of the brightest, most outrageous weddings ever as Big Fat Gypsy Weddings: Life On The Run hits our screens tonight.
The one-off film has a serious note to it too, as it follows one travelling clan over the course of a tumultuous year. With some councils and local residents accusing certain travellers of invading their parks and pitching up at the end of their street, life on the road is more difficult than ever.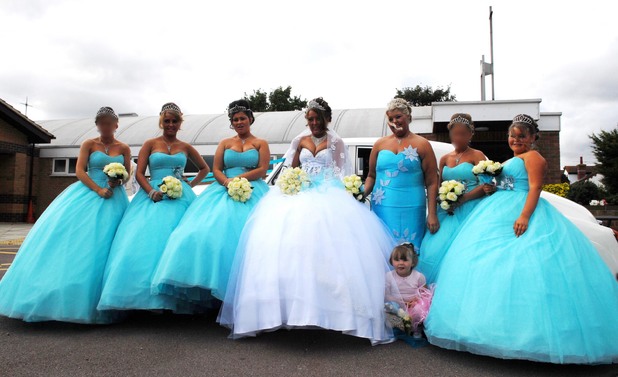 From the hardships of winters in freezing caravans to the joys of being free-spirits, we'll see it all as the traveller way of life is threatened – could we be seeing an end to it?
Putting all their troubles aside to stage a spectacular summer wedding – complete with some of the biggest dresses we've ever seen – the family know how to throw a party, that's for sure!
Big Fat Gypsy Weddings: Life On The Run, C4, 9pm
> EastEnders, Emmerdale, Corrie, Hollyoaks - your Monday soap highlights
> Russell Grant's daily horoscopes for Monday!