Britain's Got Talent finalists, Richard & Adam Johnson, have said that the unruly egg thrower who stormed the stage during their performance at the weekend, ruined their chances of winning.
The operatic duo came third in the
BGT
final on Saturday night (8 June) and gave an impressive rendition of 'The Impossible Dream', despite having their thunder stolen by viola player, Natalie Holt, pelting eggs at Simon Cowell.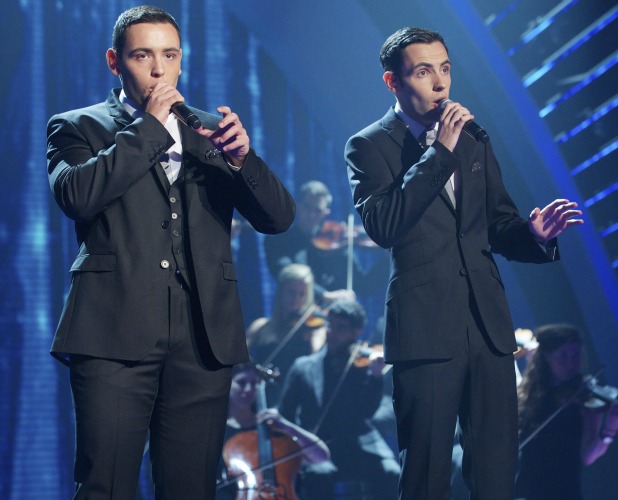 But even though the two brothers continued with their performance and didn't let the unexpected incident distract them, their singing hadn't been enough to crown them winners of the competition and
Richard & Adam
believe that their dream was ultimately "destroyed" by Natalia.
Speaking to
The Sun
, Richard said: "...We were there singing our hearts out, performing live and she ruined it."
Richard, 22, also went on to say that he and his 19-year-old brother couldn't help feeling like any chance they'd had of winning could have been lost in that unfortunate moment.
The egg throwing musician - who had been part of Richard & Adam's orchestra on the night - was swiftly removed from the stage after targeting resident judge, Simon Cowell and later admitted that although she had been taking a "stand" against the music mogul and his influence on the music industry, she didn't mean to overshadow Richard & Adam's performance.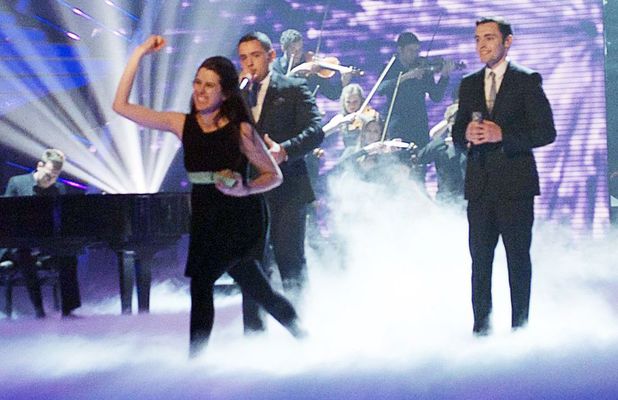 However, Richard has dismissed Natalie's apology and said that even though she's sorry, they have lost that life changing moment on
BGT
forever now.
Richard & Adam may feel disheartened to have come third, but Simon Cowell was still blown away by their singing - despite being covered in egg!
Following the announcement of shadow dancers, Attraction, winning the competition, Simon took to Twitter to re-iterate that Richard & Adam's performance had been flawless.
He tweeted: "Bloody hell! Just watched the Adam and Richard performance back. They didn't miss a note."
Do you think that Natalia hindered Richard & Adam's chance of winning? Let us know below.
Read more:
The Saturdays' Mollie King wows in LBD for night of partying
Read more:
Pink embarks on "crazy hair month", swaps crop for long extensions