EastEnders, Corrie, Emmerdale, Hollyoaks: we take a look at tonight's top soap stories…
EastEnders, BBC1, 8pm
Max and Tanya can't believe the amount of empty bottles they've found in Lauren's room, and start blaming each other for their daughter's alcohol problem.
To stop them arguing, Lauren tries to downplay her issues and heads out under the guise of completing some college coursework, but instead goes to The Vic, swipes a bottle of wine and drinks it in the toilets.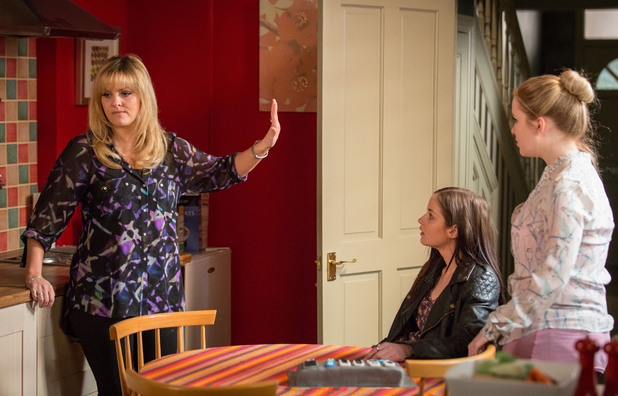 When Dot catches her drunk, she sends Lauren home, and when Tanya sees her daughter she's livid at the state she's in.
At her wits' end, Tanya decides she has to put locks on the doors to make sure Lauren can't leave to get more alcohol.
Coronation Street, ITV, 7.30pm & 8.30pm
As baby Jake is strong enough to be held, Tina doesn't wait for Gary and Izzy to arrive, she instead cradles him herself.
When the biological parents arrive, they're confused to see Tina cuddling the baby, but their concern turns to shock when she announces she's changed her mind and she's keeping Jake.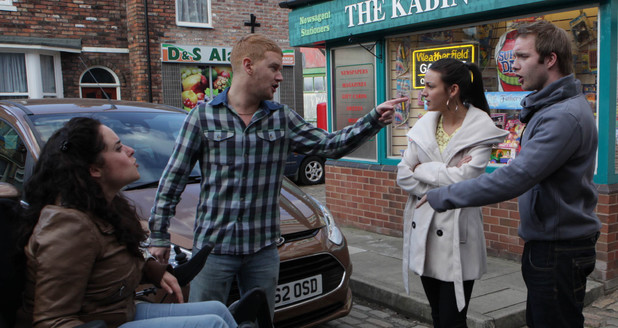 As they protest that Jake is their baby, Tina reminds them that the law says otherwise, she feels like she's Jake's mum and she's not backing down. Devastated Izzy vows to fight her, but who will win?
Emmerdale, ITV, 7pm
Belle and Sean's plans for a romantic camping trip together are thwarted when Zak and Lisa say they can't go, but they do allow Sean to join them in their caravan.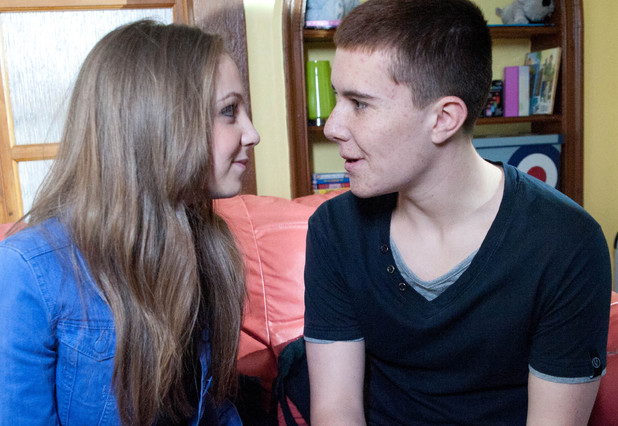 Sean agrees to the idea, but asserts to Belle they'll just have to find somewhere else to be alone.
Belle's a little worried, not sure she's ready for that, but Sean soon finds out Tenants Cottage will be empty the next day. Will Belle go for it?
Hollyoaks, C4, 6.30pm
Phoebe has to think quick to come up with an excuse for why she was breaking into college, and Patrick and Myra believe her – for now.
Phoebe tracks down Vincent and takes him back to the McQueens' for a shower. But when Myra catches the strange man in her house she hits him over the head with a frying pan and calls the police.
Can Phoebe persuade Myra not to report Vincent and keep him out of prison?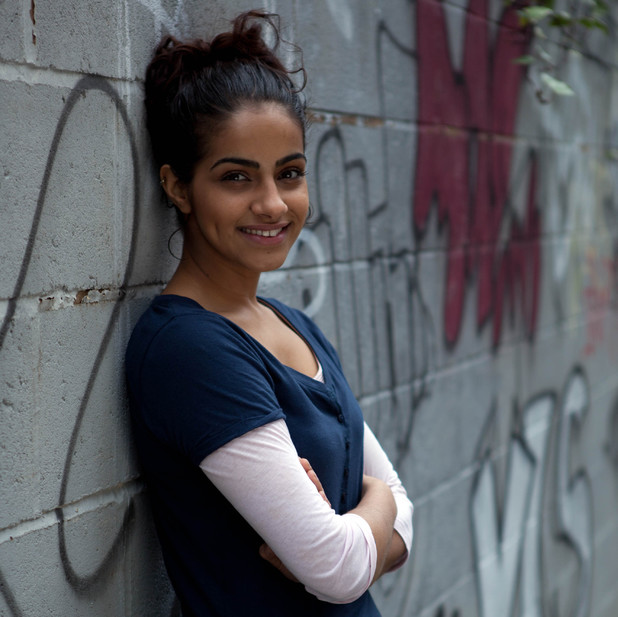 > Read more lifestyle and TV news from Reveal
> Read more celebrity and showbiz from Reveal here