Reveal says: "Cam seduced us from the start. We've got some serious man envy!"Already a number one hit on the New York Times bestseller list, Wait For You is the latest seductive offering from talented adult author Jennifer L Armentrout, writing as J Lynn.
Travelling thousands of miles from home to start her college career is the only way nineteen-year-old Avery Morgansten can escape an event that changed her life forever.
All she needs to do is keep her head down and get on with putting the past behind her – and the one thing she certainly doesn't need is the attention of campus heart-throb Cameron Hamilton.
Cam is six feet and three inches of swoon-worthy hotness. Avery knows she needs to stay away from him, but he makes it his mission to break through her defences.
And when he does, an intense trip back home to face Avery's demons leads to an unrivalled night of passion for both of them...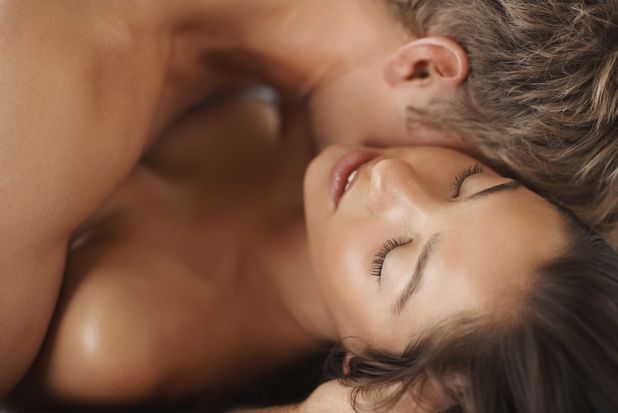 Skin tingling with a thousand tiny pinpricks, I climbed up onto the bed, my knees on either side of his thighs. His lips slanted up on the side, and the dimple began to appear in his left cheek.
"What are you up to?"
"Nothing. Everything." I lowered myself down onto his lap, shuddering when I felt his arousal through his jeans, pressing against my heat.
I bent my head down and brushed my lips over his once, twice. His grip on my hips tightened, and I was sure I would melt into him, into the bed.
He slipped his hands under the hem of the towel. His knuckles brushed my dampness and then retreated. A groan of frustration escaped me.
"What do you want?" he asked, those lashes hiding his eyes.
"Please." I dropped my head to his. "Please touch me, Cam."
Cam shifted his hand and his thumb pressed down on the nub of nerves. I gasped as he worked a finger inside me and I angled my hips forward, moaning as my body heated.
Slowly, I untied the knot on my towel and let it slip onto the floor.
Cam's hand stilled and his breathing quickened. He reached up with his free hand, cupping my breast. "Avery . . ."
I placed my hand over his, my heart pounding. "Don't stop."
His thumb moved over my hardened nipple. "I wasn't planning on it."
Reaching down, I found the zipper on his jeans. "I want you, Cam."
"You have me," he groaned.
I flicked open the button on his jeans and pulled his zipper down. My fingers skimmed his hardness and he shuddered.
His hands flexed on my hips and then in one powerful movement, he had me on my back and he was above me, his eyes bright and intense. He swooped down, claiming my lips in a feverish kiss. Then he stood and shucked off his jeans.
My gaze travelled over his chest, the tattoo, the magnificent abs, and then lower. Cam was huge and an awfully naive part of me wondered how this was going to work.
Cam's heated gaze drifted down my bare skin, then he lowered himself, trailing his lips over my legs and stomach. He reached my breasts, suckling and nipping until they felt heavy and swollen, licking every inch of my skin like he sought to memorise my body or claim it.
Intense heat built in my stomach and spread lower, turning into a glorious ache.
My body arched against his, aching and tense as he drew out every breath, every moan and whimper. Soon he had me bucking under him. He worked me to the edge and then slowly withdrew his fingers.
I whimpered, "Cam."
He slid down my body and then his mouth was on me, his tongue moving until my head thrashed and my hips rolled. I felt half crazed with need, and when he moved his fingers over the bundle of nerves, I came, crying out his name.
Cam rose swiftly, his gaze fixed on mine as my body trembled. He nudged my thighs apart and his erection rested against me and then he slipped in, maybe an inch.
He kissed me deeply as he dropped a hand to my hip and then his hips thrust into mine.
He groaned. "Av . . ."
He cradled my hips, thrusting forward, wringing a cry of pleasure from me. I gripped his shoulders as I wrapped my legs around his waist, bringing him deeper until it became a feverish pace. His touch was everywhere, his mouth on my breasts.
Cam slipped a hand between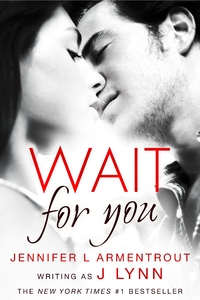 us and it was too much. I threw my head back, shuddering around him. The spasms rocked my body in tight, sensual waves.
"Avery," he grunted my name, burying his head in my shoulder. Two quick thrusts and he came as the last of the tremors rippled through me.
Reprinted by permission of HarperFiction © (2013) Jennifer L Armentrout
Wait For You is available in e-book - get it now for just £1.99! Or pre-order your paperback copy, priced £6.99, out on 15 August.
Read more exclusive erotic fiction extract each week, only here at
reveal.co.uk
Read more:
Wait For You - our first sexy extract!