Following a successful stint on Gok's Fashion Fix, self-made stylist Brix Smith-Start will now be appearing on a fun new fashion challenge show which promises tantrums, tears and tonnes of gorgeous clothes: Ultimate Shopper.
The brand new television series will see Brix joined by a panel of stylish experts - including pop star Holly Valance, fashion photographer Paul Hartnett and a different guest judge from the industry each week - as they set challenges for four self-proclaimed fashionistas in a bid to see who can prove themselves on the shop floor and be crowned the 'ultimate shopper'.
But it's not as easy as it sounds, since contestants are tasked with shopping for the perfect outfit for a variety of occasions - whether it be a job interview, a first date or a Hollywood pool party - and the stakes are high to impress these judges!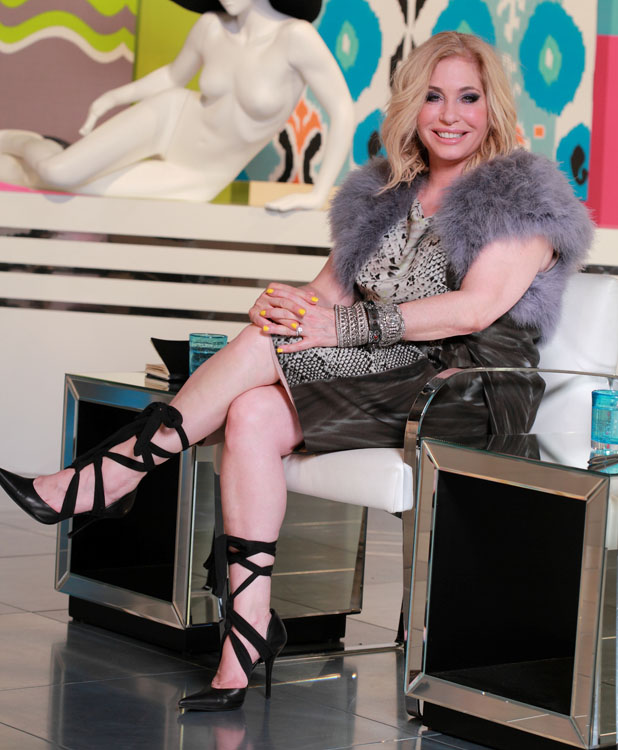 Reveal
caught up with Brix to find out a bit more about this series of
Ultimate Shopper
, as well as what it's like to work with Holly Valance and who her dream celebrity contestants on the show would be.
What made you want to get involved in this particular show?
"All the women on
Ultimate Shopper
really believe they have great personal style. It's not about body type and beauty, it's about style, so you get these people that are competing to style themselves and I find that fascinating because there has never been a fashion show like that. Most fashion shows are so dull now! We're done with makeovers, how many more times can you re-invent that?! This show actually lets people demonstrate their own creativity through the way that they style themselves.
"When you put those women in the shop together you get all sorts of emotions coming into it. You know when you go to a sale and you get sales fever? It's like that."
Do you think the style challenges can be quite tough?
"You have to think on loads of levels. There was one challenge we set that was particularly difficult. We told the contestants that they were taking a long haul flight from London to Rio, but they want to try and bag an upgrade, so what outfit would be best to wear for that? Technically that's a layering challenge because it can get cold on the plane and the weather in England is yucky, but at the same time you need to look posh enough or important enough to get an upgrade at the desk. And finally you end up in Rio where it is sunny and hot, so you have to think about all of those things. I love it!"
Were there any meltdowns or catfights on the show between the contestants?
"Pretty much 99% of the time we have tears from one contestant because you think it's all fun and games, but when you get in there it's really serious. We try never to attack the person, we're just attacking the choice of clothes, but people take what they wear very, very personally. It's their armour. So you do get people whose bravado is just shattered. Normally I'm the one who has to get up and give them a pep talk to pull them back together."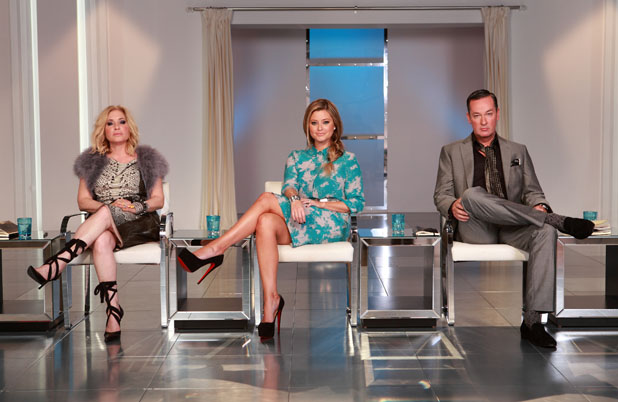 "We did have a catfight over one dress," she added. "There are some challenges where we give the girls the exact same item of clothing, for example a skirt, and they have to style their outfit for a certain occasion with that piece of clothing. There was this one dress in a whole rail of different colours and Holly told the girls that they could choose which colour they wanted and two of them went for this red dress. Literally, one got it wrapped around her body and the other was yanking it by the hanger in front of us. It was so hilarious."
When we saw you on Gok's Fashion Fix you seemed quite outspoken and straight talking, but on Ultimate Shopper you come across as the nicer judge and the voice of reason on the panel. Did you consciously change the way you portray yourself?
"When I did Gok's show, I was sort of edited to be straight talking and opinionated like that. I'm naturally a very positive person. I'm extremely empathetic to everybody, that's how I am. But I think producers on
Gok's Fashion Fix
needed someone to be a designer diva against Gok. Of course, I loved what I was doing on that show, but I might have come across as a lot more harsh than I am. On this show I'm totally being myself and I love it."
What is Holly Valance like to work with?
"Holly is absolutely fabulous to work with, she is wicked smart and she's hilarious. She's got the driest Australian sense of humour. We spend all day, from the minute we get in to the minute we leave, laughing. I mean, we've laughed so hard that I joke that we should get TENA Lady to sponsor us!"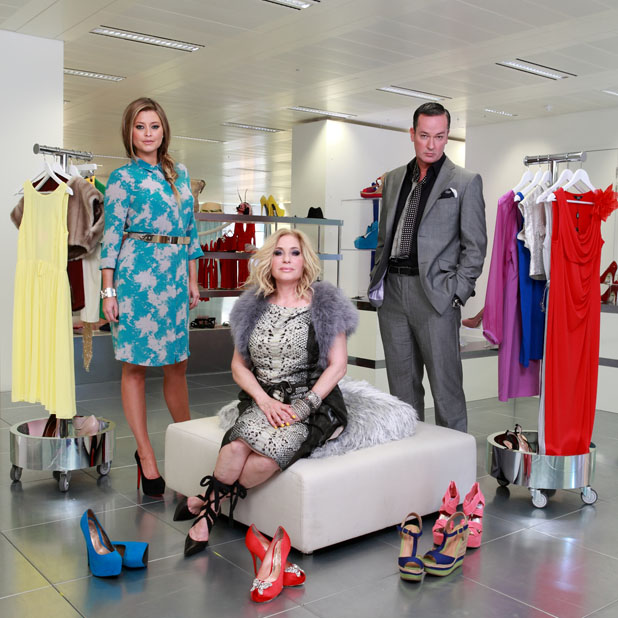 What about Holly's style - do you think she dresses well?
"Yep! She has probably the most glorious collection of fabulous shoes and bags that I have ever seen and I lust after it, covet it and worship at it."
Who have been your favourite guest judge on the series so far?
"Jonathan Phang is fabulous and Grace Woodward is fantastic because she does not mince her words. She knows her stuff."
If you could choose any celebrities in the world to compete on Ultimate Shopper, who would you pick?
"My dream celebrity panel of contestants would be Nancy Dell'Olio, Ulrika Jonsson, Lindsay Lohan and Janet Jackson. But you could substitute Janet Jackson with Cher. They all seem to have a very strong sense of style and Ulrika and Nancy have a subtext of sharing the same man, so that always adds to the drama. Lindsay Lohan is a loose canon; you never know what's going to happen with her. I mean, we could do a courtroom style challenge for her! And Cher is capable of wearing anything."
We can't wait to see all the drama and fashion unfold on this new series!
Ultimate Shopper premieres on Thursday, 6th June at 8:00 PM on TLC.
Will you be tuning in to watch Ultimate Shopper? Let us know in the comment box below, as the best comment from across the website each week wins £50!
Read more:
Top man myths busted! It's not all about sex and football
Lauren Conrad works airport chic as she jets into Los Angeles