Kate Middleton is said to be breaking with royal tradition and having a baby shower thrown for her by sister Pippa – and apparently she's not alone!
The Duchess of Cambridge, who is expecting her first child with husband Prince William in July, will
reportedly celebrate the impending arrival with her closest friends and family
at a private event at her parents' home.
It's a scenario that is now being repeated all across the country, as new research from Mothercare suggests baby showers are more popular than ever, with more than a quarter of women choosing to mark their pregnancy with a celebration.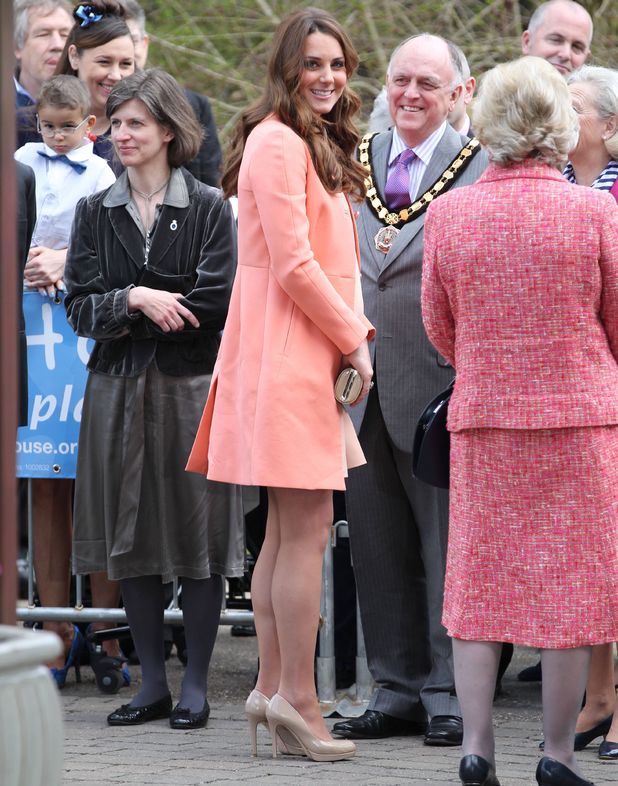 Well, with pregnant stars like Kate,
Kim Kardashian
,
ex-TOWIE regular Georgina Dorsett
, Jessica Simpson and new mums like Rochelle Humes throwing them, perhaps it's no surprise we're all jumping on the trend.
And with so many people throwing showers it's also no surprise that the average woman will attend over 23 in her lifetime! They are most popular with women under 25, with that age group attending three times as many as their over 35 counterparts.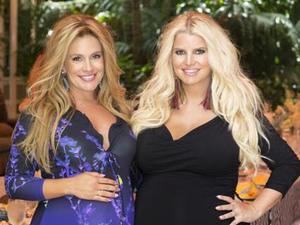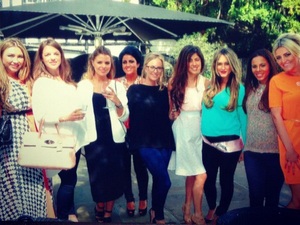 That, of course, also means a hefty amount shelled out on baby shower gifts: £560 in a lifetime, according to the research.
But if you're the mum-to-be then the gift is all part of the fun, and who can blame them for wanting to make sure they get things they actually need? One in ten women now create a baby gift list, much like a bride and groom would with a wedding list.
For any mums-to-be struggling for ideas on what to put on their list, Mothercare polled women for their top suggestions. Ironically the top ten picks includes a personalised money box for the baby!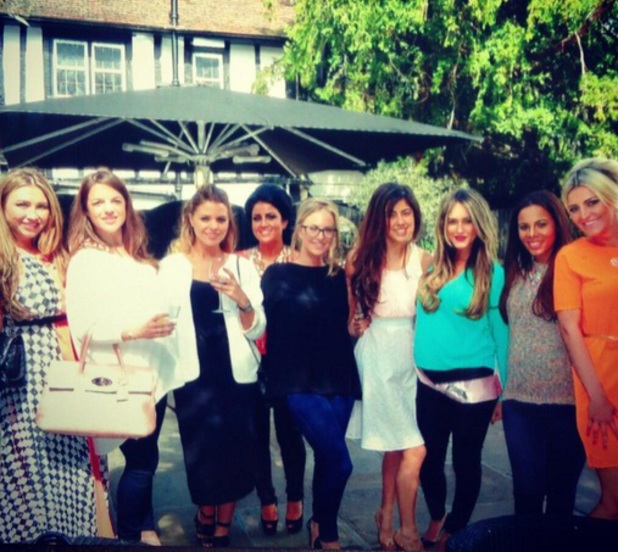 Perhaps none of us have been invited to Kate's baby shower, so don't need to worry about what to buy the future third-in-line to the throne, but for anyone who does want to bring a little bit of royalty to their pal's shower, Mothercare are about to release a new commemorative range celebrating the royal baby.
Among the items buyers can snap up are romper suits and bibs with phrases like 'little prince' and 'little princess' written across them. Actually, that would be a pretty good gift for Kate and Wills' baby, wouldn't it? If only we knew whether they were expecting a boy or a girl...
Read more:
> Pregnant Kate Middleton is pretty in peach at Queen's coronation anniversary: pictures
> Kate Middleton beats Kate Moss to first place in a poll of beauty icons
Celebrity babies coming this year!