EastEnders, Corrie, Emmerdale, Hollyoaks: we take a look at tonight's top soap stories…
EastEnders, BBC1, 8pm
Ian's restaurant opening causes all sorts of drama, as he desperately tries to find another investor to pay off his debts.
With Janine refusing to give him any more money, and Lucy furious after she discovers her dad stole blank cheques from her to keep things ticking over, Ian's pleased when Mr Lister brings investor Danny Pennant to the opening.
Ian sucks up to Danny, but is devastated when Danny tells him he only finds other people to invest in property and isn't interested in a restaurant.
Ian's evening only gets worse when it turns out Janine has changed the name of the place to Scarlett's without telling him. She tells him if he wants to change it, he needs to cough up the cash to buy her out. Where will he get it?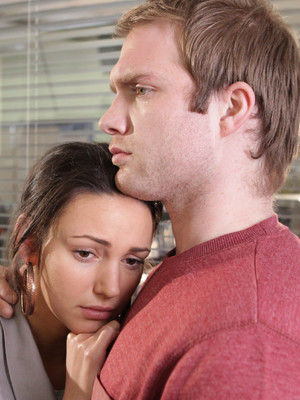 Coronation Street, ITV, 7.30pm & 8.30pm
As Jake comes out of surgery, Tina's heartbroken when she has to let Izzy and Gary go to see their son first. Alone with Tommy, Tina has a big confession to make…
Telling him how much she loves Jake and how she doesn't think she can give him up, Tommy can't believe what he's hearing.
When Owen later gives Tina her final payment, Tina hates herself for selling her child. It all gets too much for her when she learns Jake can come home in 10 days, and she realises it won't be her bringing him back.
Hating seeing the woman he loves so upset, Tommy takes a deep breath and tells Tina if she wants to keep Jake he'll stand by her and they can bring him up together. Will Tina break Izzy's heart?
Emmerdale, ITV, 7pm
Alicia is finding dating Dom difficult with jealous Gemma constantly coming between them.
When Dom finds a pregnancy test kit in the rubbish, he immediately confronts his daughter angrily demanding to know what's going on.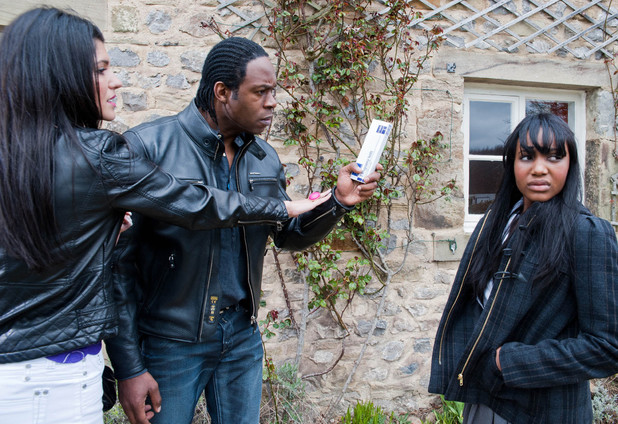 Alicia sees her chance to get Gemma onside by stepping in and claiming the kit is hers, but will Dom believe her?
Hollyoaks, C4, 6.30pm
As Cindy convinces Tony to tell Diane the truth about his cancer after his operation, there's more shock news ahead.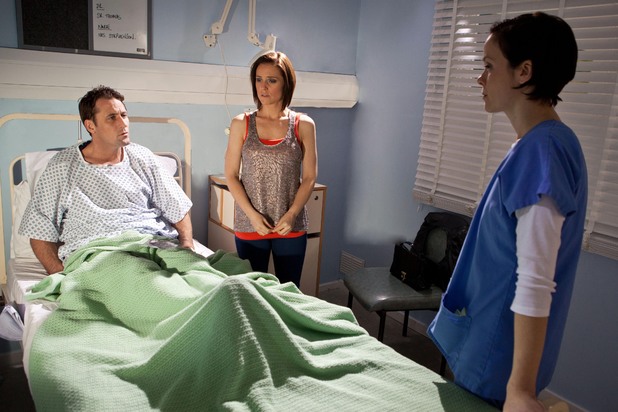 The doctor comes in and reveals the cancer has spread aggressively and they need to start further treatment immediately.
Will Tony be okay? And will he finally tell Diane the truth?
> Nicola McLean's exclusive TV blog for Reveal!
> Wedding countdown! Follow Reveal's Hannah as she prepares for her big day
> Amazing and inspirational real life stories
> All the latest celebrity news and pictures