It's Battle Rounds weekend on The Voice UK – one song, two voices, one winner, and a completely new twist…
Sir
Tom Jones
has Cerys Matthews helping him out again, will.i.am brings Dante Santiago back, Jessie J is joined by Claude Kelly, and Danny O'Donoghue teams up with Dido to put their final 12 through their paces.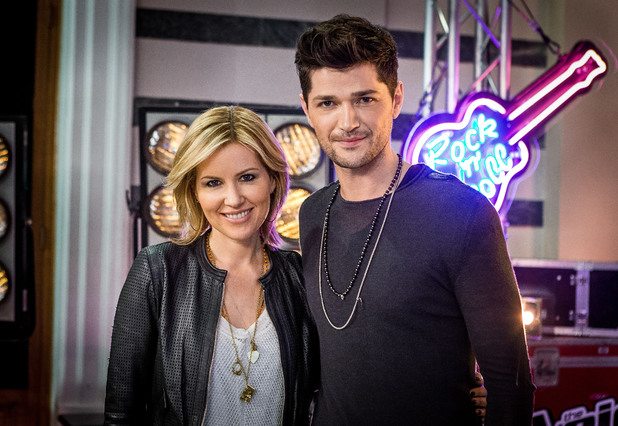 Each coach will pair up their artists to sing against each other in a vocal showdown, and then the coach must decide who will progress to the knockout stage.
In a new turn of events, the other coaches can 'steal' a losing artist they may have missed out on during the blind auditions for their own team.
Saturday's battles include Jaime Bruce v LB Robinson, Jordan Lee Davis v Matt Henry, Angela Begley v Alice Barlow, Katie Benbow v Sarah Cassidy, Nu Tarna v Cleo Higgins, and Ash Morgan v Adam Barron.
The second round is on Sunday. Who'll go through to compete for our votes?
The Voice UK, BBC1, 8.35pm
Read more:
Justin Bieber transforms into animated TV character on The Simpsons!
Read more:
Big Reunion stars celebrate tour with after party in Liverpool: photos